Hilldrup's John Seal Elected to LACMA Board of Directors
Congratulations to John Seal who was recently elected to serve on LACMA's Board of Directors at the 2022 LACMA Convention in Miami, FL.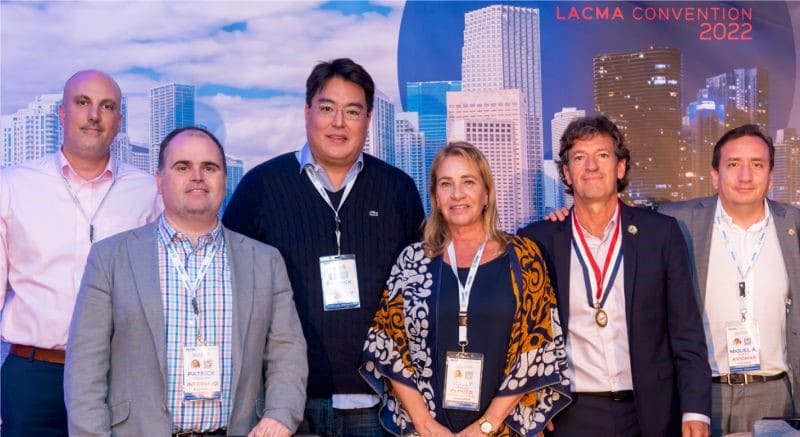 Whether it's managing our Operations teams located across our D.C. market or collaborating with industry partners around the globe, Hilldrup's John Seal undoubtedly knows domestic and international moving. In thanks to his industry experience, knowledge and leadership, John was recently elected to serve on the Latin American and Caribbean International Movers Association's (LAMCA) Board of Directors.
Hilldrup has been a proud member of LAMCA for over two decades and, in being so, joins other prestigious moving and relocation service companies located in Latin America and across the globe. LACMA's members fall into one of four categories: Active, Associate, Adjunct and Honorary. Hilldrup is considered an Associate member as we are engaged in international moving and packing services but based outside of the geographical area of the association.
From March 6 – 8, John joined industry colleagues for LACMA's 2022 Convention in Miami, FL where his election to LACMA's Board took place.
Elected to a two year term, John's role on the LACMA Board is to represent Associate Members' interests not only for the success of their respective organizations but also their contributions to LACMA's worldwide network. John will also support the President of LACMA with his initiatives, and work to ensure current and future goals of the association are met.
"We're very proud of the partnership we've built with LACMA over the years. Hilldrup's customers, partners and colleagues throughout Latin America have been an invaluable part of our international network and success," said John. "I'm looking forward to working alongside this Board of trusted colleagues and friends as we tackle the challenges of the present and plan for the future."
We're very excited for John's leadership and new role at LACMA to continue strengthening the moving and storage industry both here and abroad. Congratulations, John!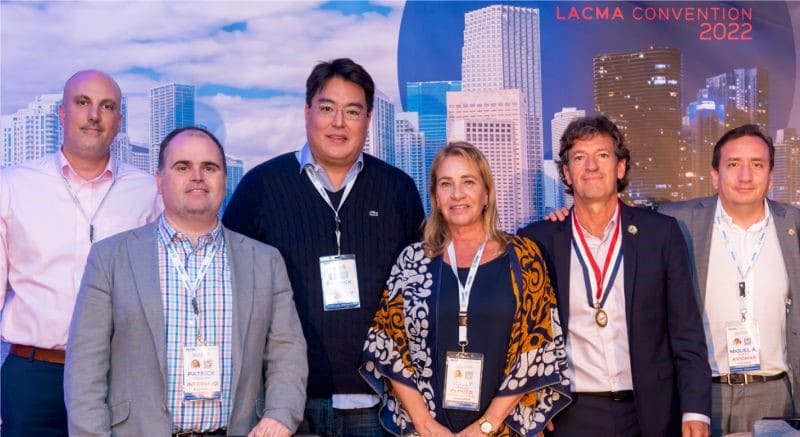 Meet LACMA's Board of Directors for 2022 – 2024! From left to right: John Seal, Associate Director; Patrick Heinimann, Director; Patrick Ohara, Director; Holly Rincon, Vice President; Santiago Bosch, President; and Miguel A. Florez, Immediate Past-President, gather together during the 2022 LACMA Convention, which took place in Miami, FL.
---