Hilldrup's Launch of WeSolve Workplace Environments: A Q&A with WeSolve President Scott Snead and Hilldrup EVP and CFO Jimmy Murray
The new capabilities position Hilldrup as the nation's premier workplace mobility provider, offering a full suite of commercial relocation and logistics services.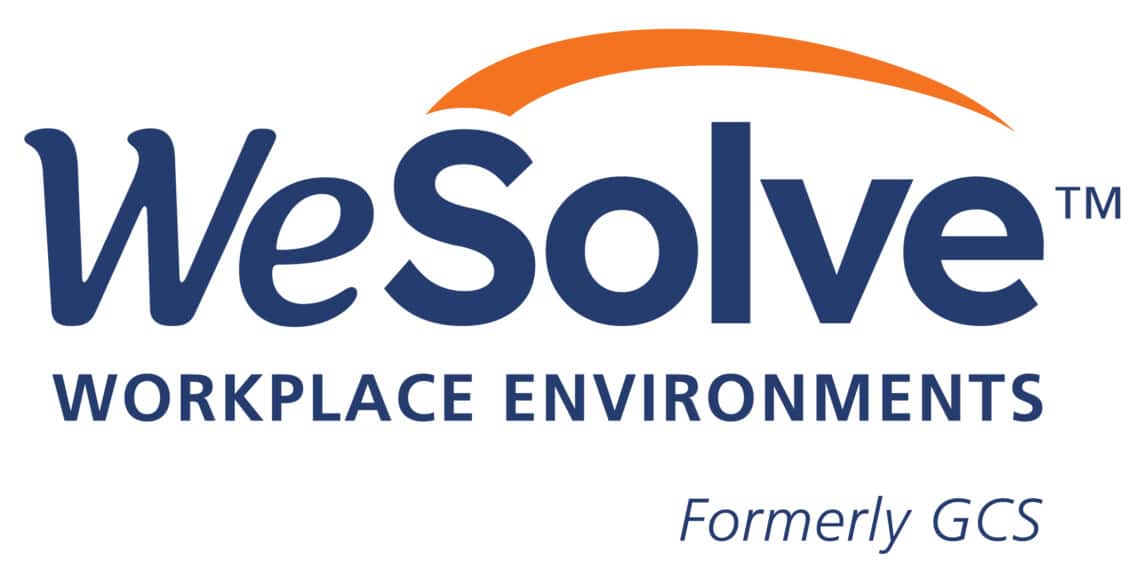 Hilldrup is thrilled to announce our acquisition of Graebel Commercial Services, Inc. (GCS), which we've relaunched as WeSolve Workplace Environments (WeSolve), the workplace and commercial services business unit previously operated by Graebel.
To explain more about what this means for Hilldrup, and more importantly, our customers, we'd like to share this Q&A with the President of WeSolve, Scott Snead, and our Executive Vice President and CFO, Jimmy Murray.
First off, what is WeSolve Workplace Environments?
Scott Snead: WeSolve Workplace Environments is a global, full-service work environment company that offers office relocation planning, coordination, and management services. The team behind WeSolve includes mobility professionals across the country, who help organizations of all types and sizes through options to solve their work environment opportunities and challenges. Some of the industries the WeSolve team has specialized in over the years include hospitality and healthcare, along with Fortune 1000 companies.
What was behind Hilldrup's decision to acquire GCS?
Jimmy Murray: Hilldrup has a longstanding, proud relationship with Graebel. The team behind what was GCS, now WeSolve, holds an impeccable track record of success, which we've respected and admired for many years. One of our highest-growth markets is the commercial, workplace and logistics sector, and with Graebel shifting their attention to talent mobility services, it was a natural, mutually beneficial move to purchase GCS from Graebel to launch WeSolve.
What does the acquisition entail?
Murray: The acquisition transfers the entirety of GCS's operations, which includes the GCS team, relationships, and processes. All of this will remain the same, simply under new ownership. WeSolve will continue operating remotely with employees located across the country. While under the Hilldrup umbrella, WeSolve will be a standalone corporation led by Scott.
How does WeSolve differ from Hilldrup's Workplace Solutions division?
Snead: WeSolve will be an entirely new capability for Hilldrup, allowing the company to significantly expand the breadth and depth of its commercial, logistics, and workplace services. This capability, while complementary to Workplace Solutions, are entirely different.
Murray: Exactly. Hilldrup's existing Workplace Solutions division provides on-the-ground commercial move services such as office moving, decommissioning, asset management, and furniture installation. The added capabilities from WeSolve provide organizations a true start-to-finish suite of workplace mobility services, positioning Hilldrup as the nation's premier workplace mobility provider.
For those organizations whose ongoing work is transferring to WeSolve, what can they expect?
Murray: We have no plans to disrupt how this team operates. Everyone – from the staff to its clients – can expect a seamless transition with no disruption to their respective projects. Same team, same process, same service.
What about those businesses new to WeSolve – how does the team develop such thorough and tailored commercial relocation planning and management services?
Snead: We understand a workplace environment project demands insight and input from a variety of business functions. Our team engages those in finance, real estate, facilities, operations, human resources, and procurement, all to develop and oversee thoughtful, nuanced commercial relocation plans that reflect the unique needs of an organization. This is how we ensure transformative commercial relocation projects that don't sacrifice productivity and efficiencies.
For more information about WeSolve Workplace Environments, visit www.wesolve.com.  
---