Hilldrup's Recent Operations Meeting Gets Wild
Coffee and donuts and…gorillas, oh my! Hilldrup's weekly operations meeting on July 25th started out like any other: an early morning meeting…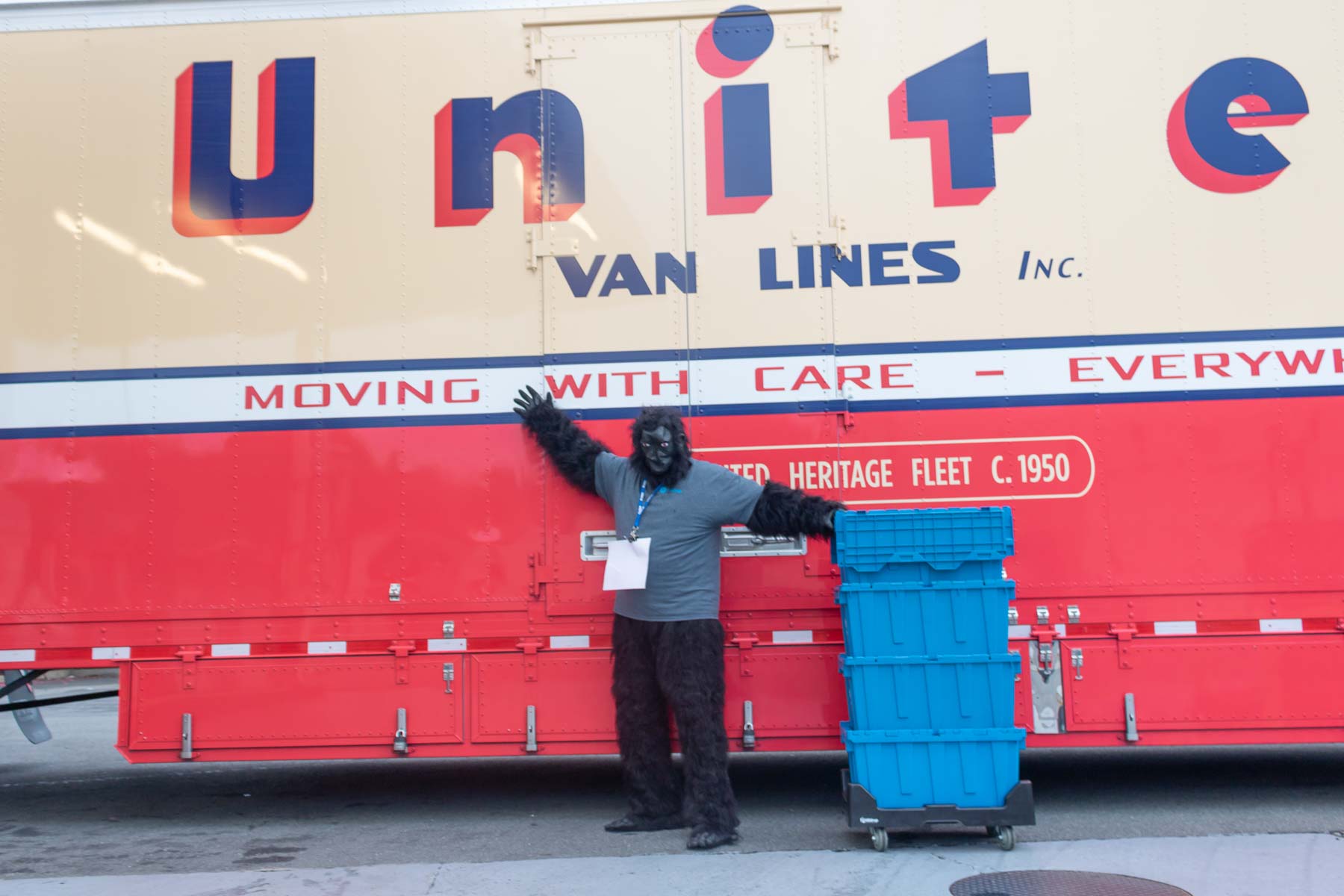 Coffee and donuts and…gorillas, oh my!
Hilldrup's weekly operations meeting on July 25th started out like any other: an early morning meeting where our service team members and operations team comes together to discuss safety performance, quality scores and share some of the feedback and shout-outs received from the past week. But as the moving industry's busiest season continues on as July comes to a close, we knew we needed to recognize and thank our team who truly makes the Hilldrup difference in the lives of our customers every day.
Service team members were treated to a spread of donuts and coffee before the meeting started to ensure they were full and focused for the workday ahead. Members of Hilldrup's leadership team, including Hilldrup President and CEO, Charles W. McDaniel, attended the meeting to personally thank our service teams for an outstanding job well done this summer.
Oh, and we can't forget about our "special guest!" Senior Vice President of Commercial Sales, Tom Hinkley, suited up in no other than a full-body gorilla costume to turn heads and give our hard-working service team members quite the laugh. Thanks for your unwavering commitment to making our team smile, Tom!
We appreciate everyone who helped make this meeting a fun and positive way to pump up and recognize our service teams as they continue on with the next few weeks of our busiest season. Thank you to our reliable and hardworking service teams for truly making Hilldrup the best moving services company, period!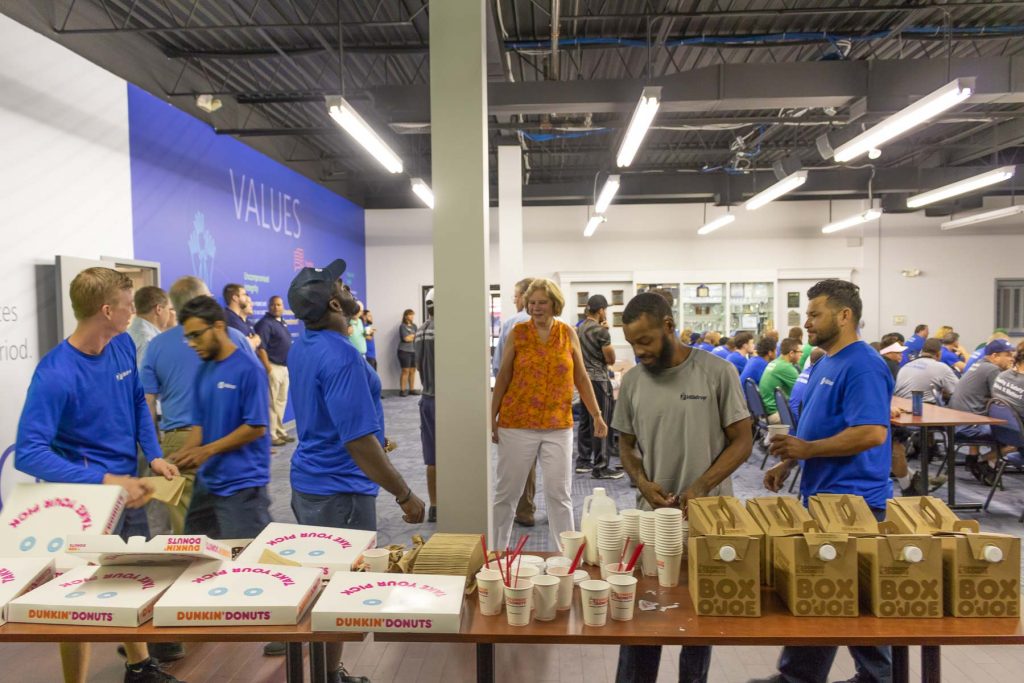 Hilldrup's service teams were up bright and early as usual for the weekly operations meeting. We were pleased to provide donuts and coffee to help start their busy workday off right!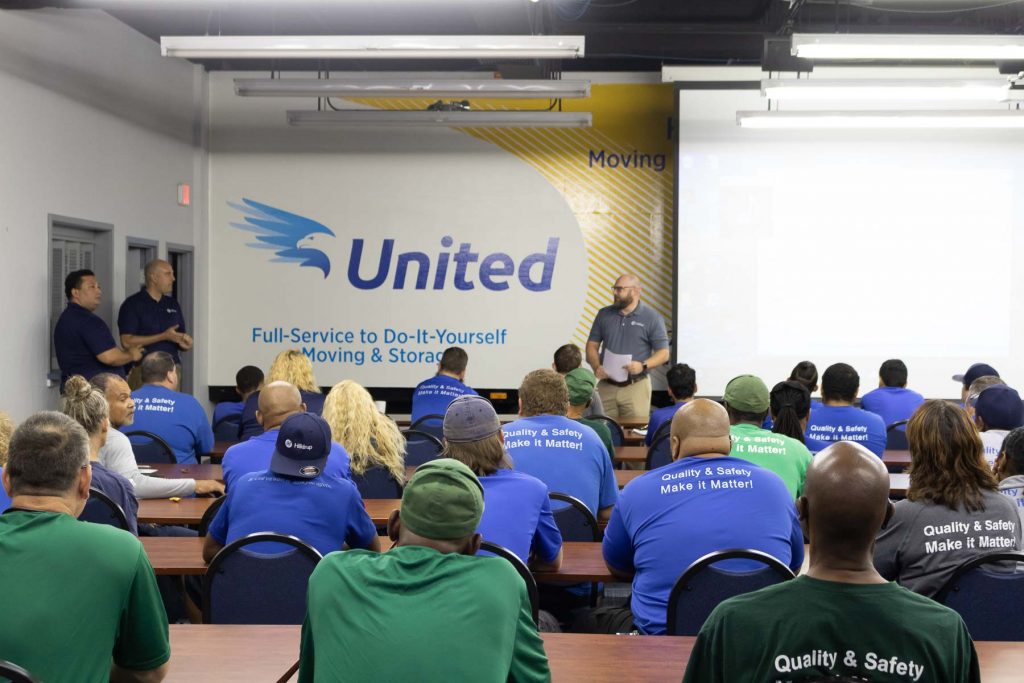 Local Operations Manager, Tim Licata, kicked things off by reading all of the positive surveys sent in by Hilldrup's customers from the week prior.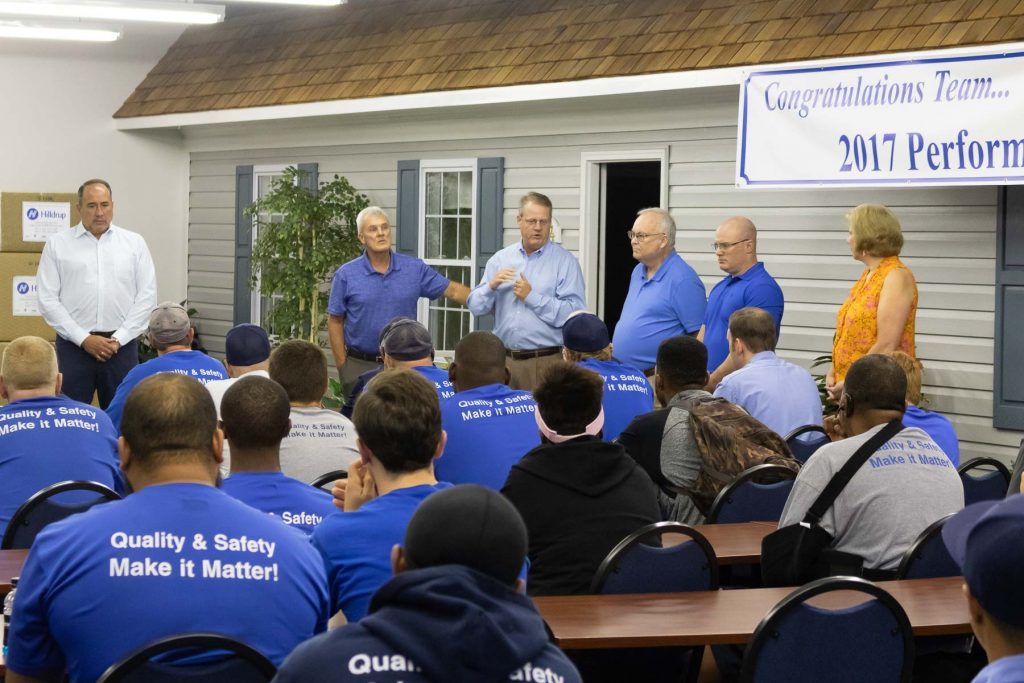 Russ Watson, Executive Vice President and Chief Administrative Officer, (center) joins fellow members of Hilldrup's executive leadership team, to share their appreciation for what our service team members do for our customers and organization every day.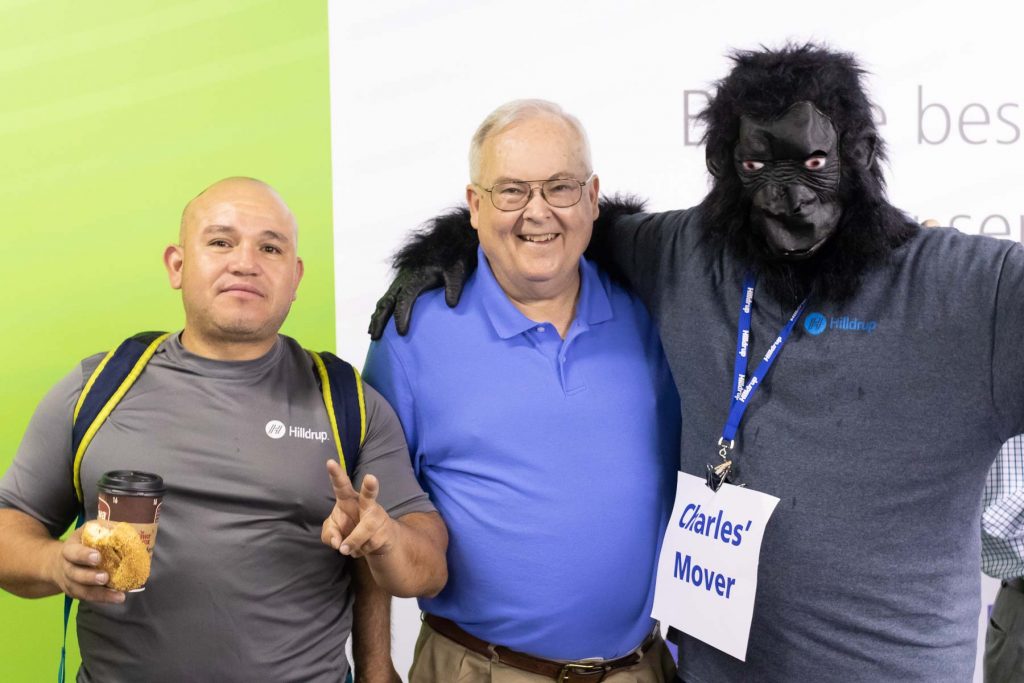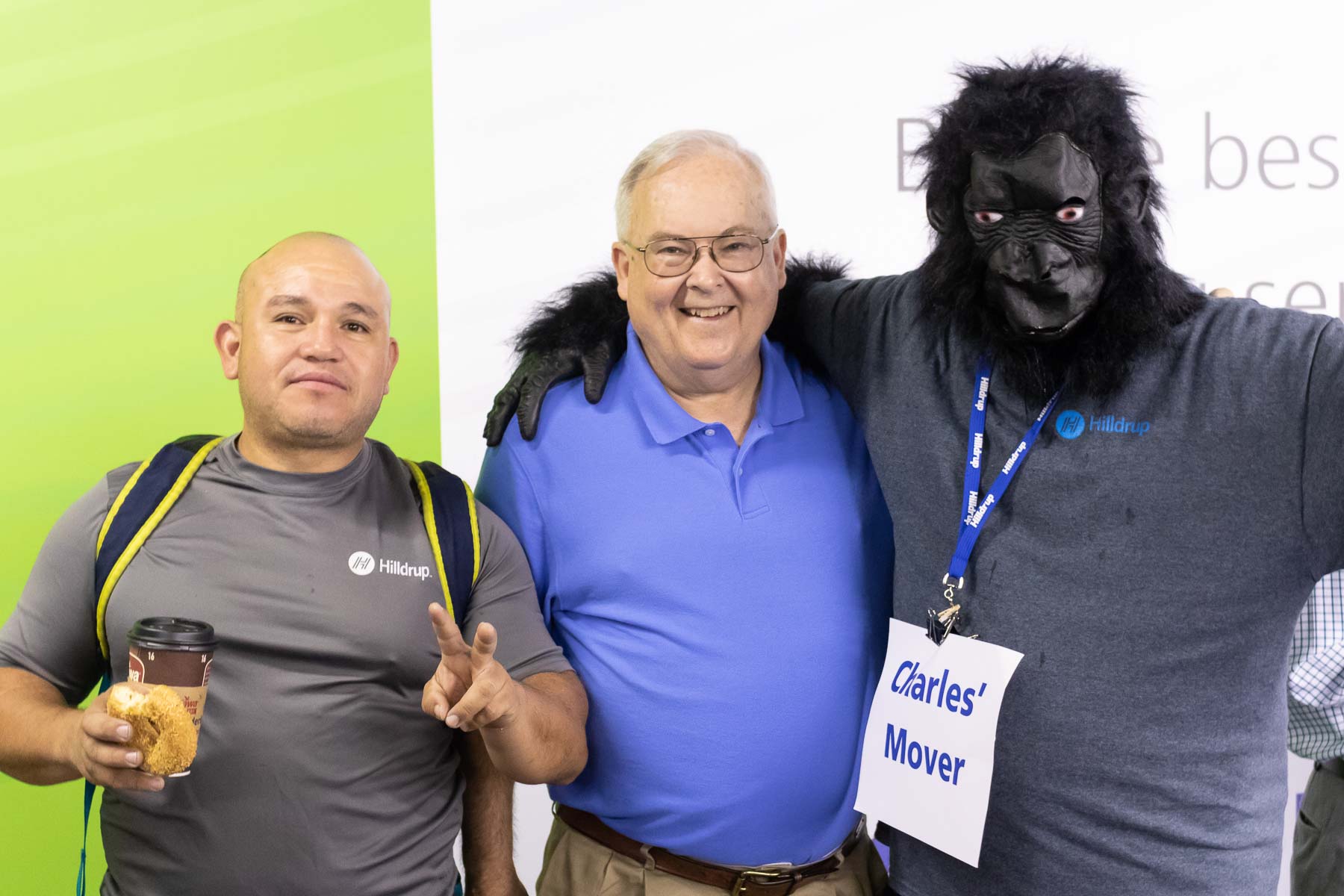 From left: Melvin Funes, Short-haul Van Operator; Barry Dodson, Executive Vice President and Chief Financial Officer, and Tom "Gorilla-Man and Charles' Mover" Hinkley, Senior Vice President of Commercial Services, share a laugh at the recent operations meeting that took place on July 25, 2018.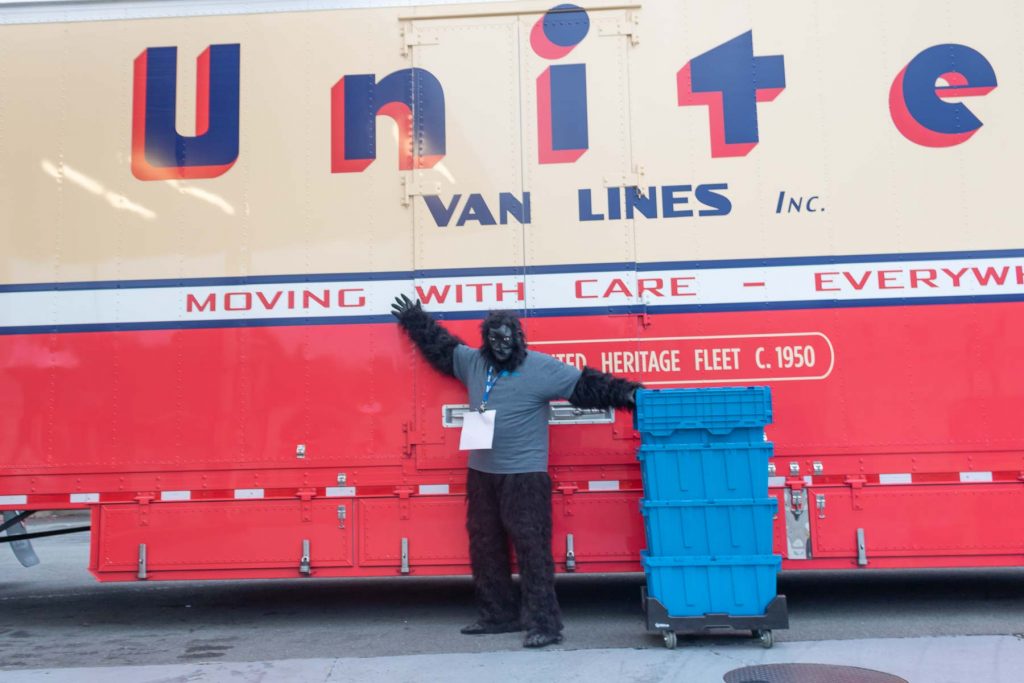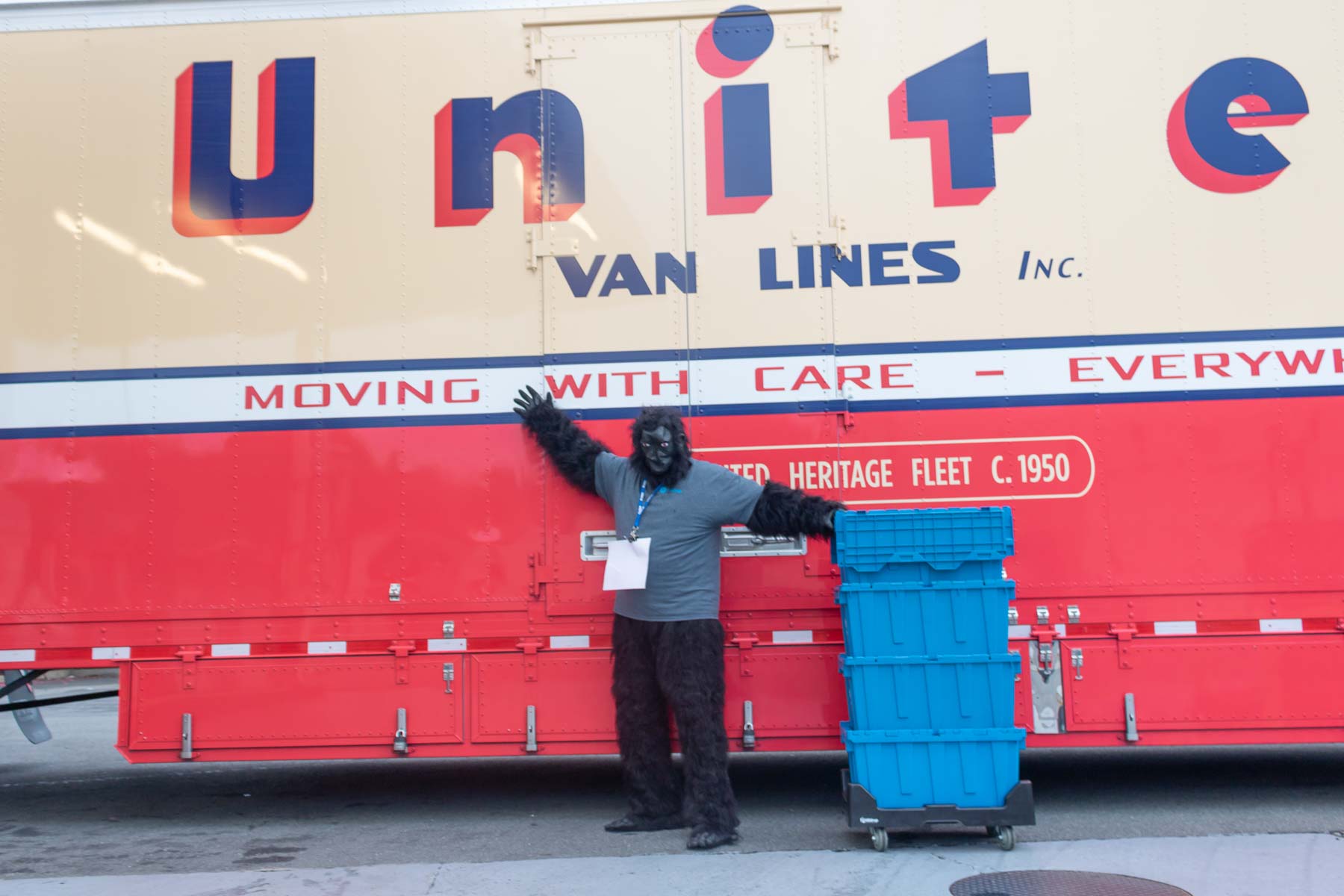 Coming to a relocating business near you? Thanks Tom "Gorilla-Man" Hinkley, Senior Vice President of Commercial Services, for the laugh!
---