Hilldrup's Spooktacular Halloween Spirit
Our team's creativity and spirit just gets more and more impressive with each passing Halloween at Hilldrup! This year, our teams were…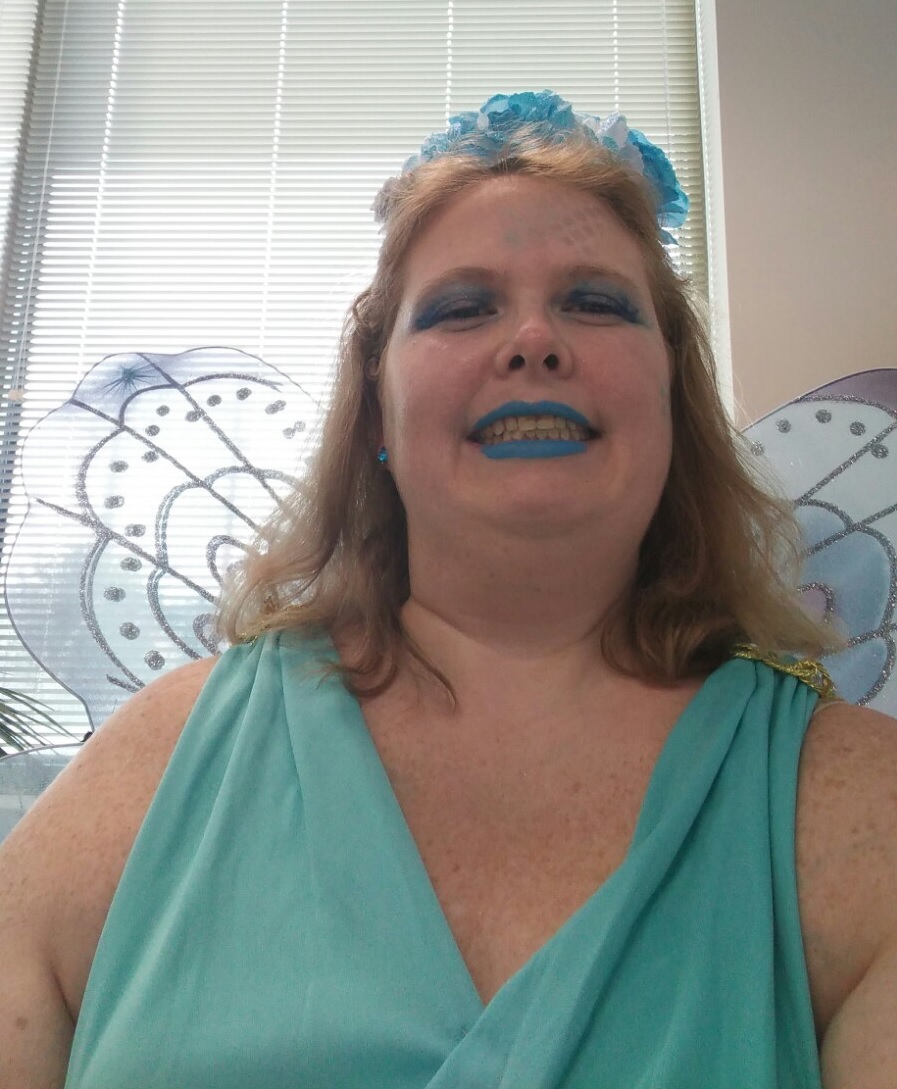 Our team's creativity and spirit just gets more and more impressive with each passing Halloween at Hilldrup! This year, our teams were encouraged to decorate their office space, dress-up or even bring in a food dish to share for the annual celebration.
At our Stafford branch, prizes were awarded in the categories of Best Group, Best Overall, Funniest, Best Decorated Cubicle, Most Original and Best Duo. Special thanks to our employees who volunteered as judges and to all who participated in the fun!
Check out our teams' winning photos below and the entire album here!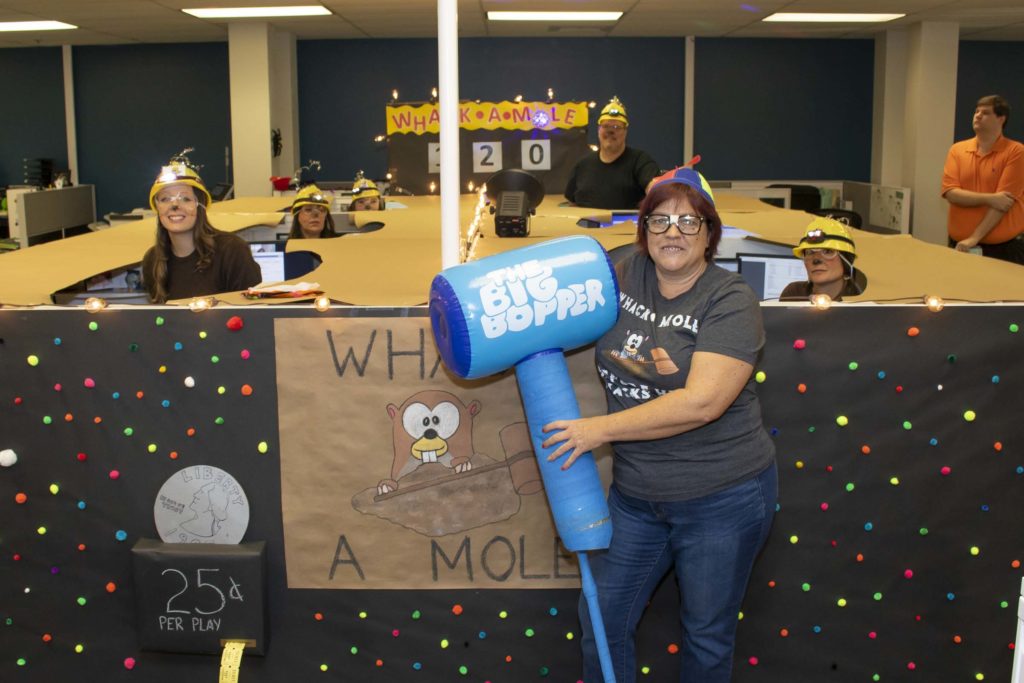 Best Group: Whack-a-Mole comprised of Customer Service's Crystal Brinson, Heather Frields, Diane Duncan, Skip Archer, Lindsi Smith, Angela Sumler and Nicole Pomeroy.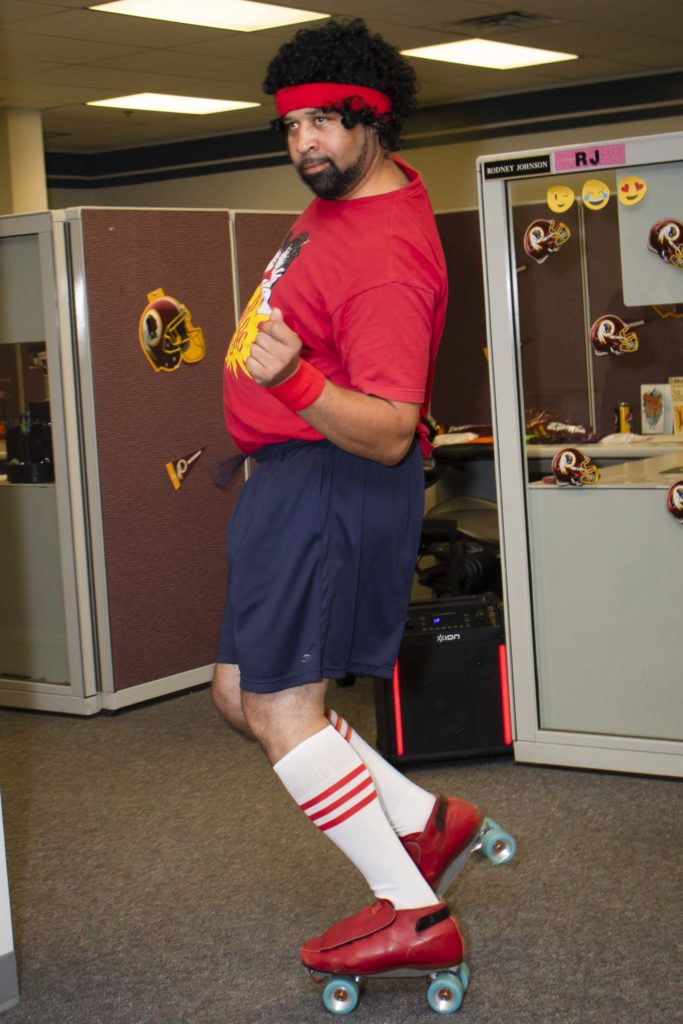 Best Overall: Rodney Johnson, Quality Assurance Coordinator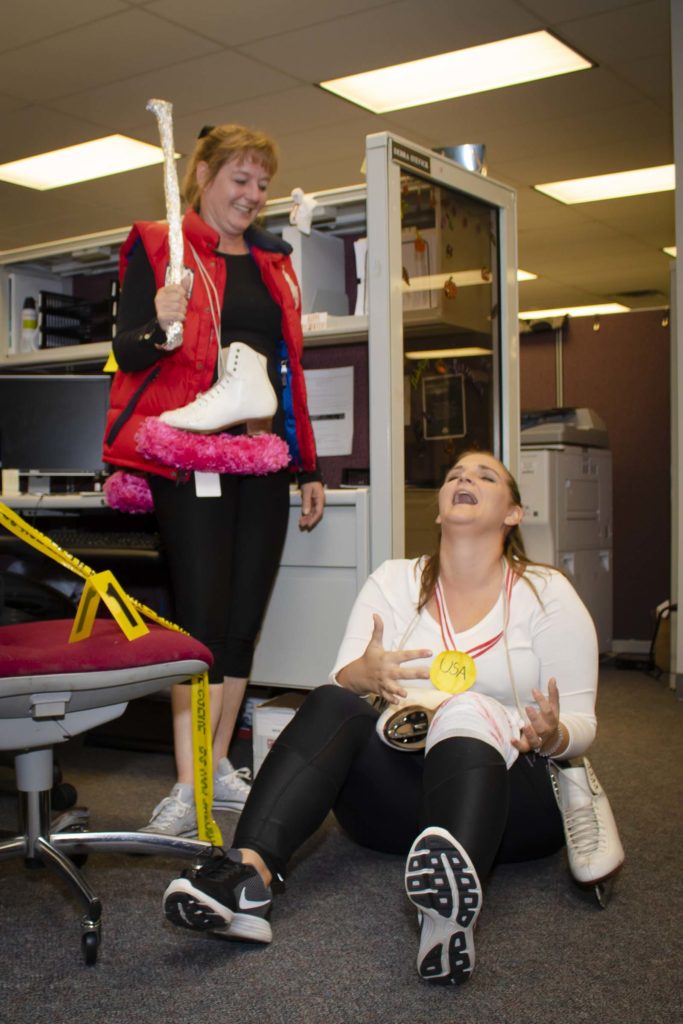 Funniest: Deb Stevick, Bill & Revenue Analyst, as Tonya Harding and Melissa Mittura, International Move Coordinator, as Nancy Kerrigan.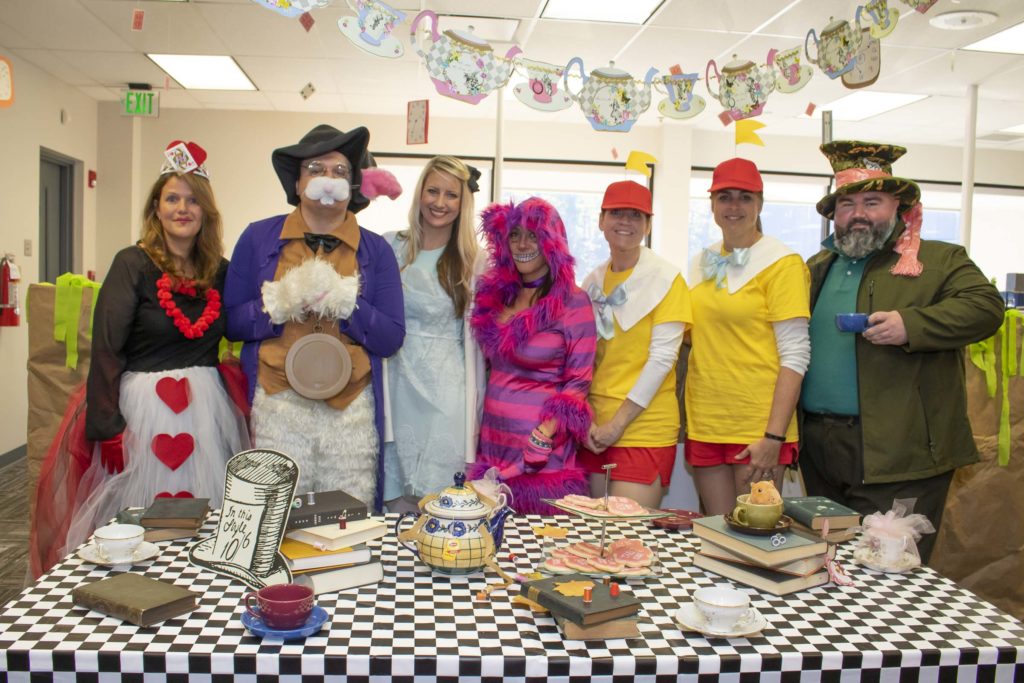 Best Decorated Cubicle: Alice in Wonderland comprised of (from left) Customer Service's own Robin Nowakowski, Jonathan Lang, Melissa Wheeler, Maria Piekarski, Jessica Facciolo, Kathy Angers, and Rick Hash.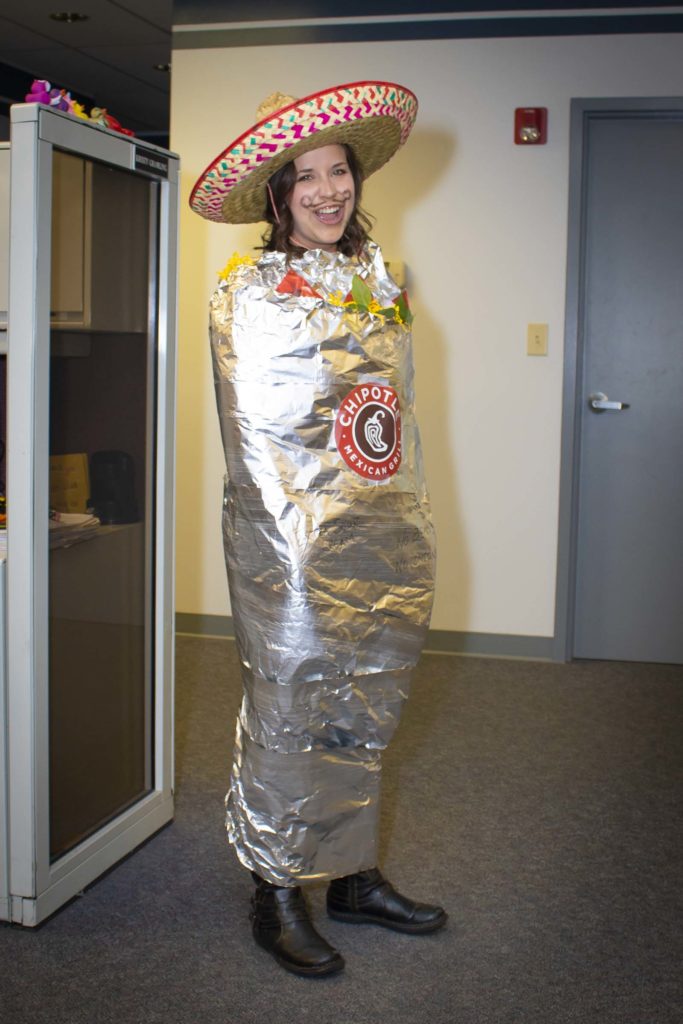 Most Original: Darcy Duxbury, Customer Assistance Counselor, as a Chipotle burrito.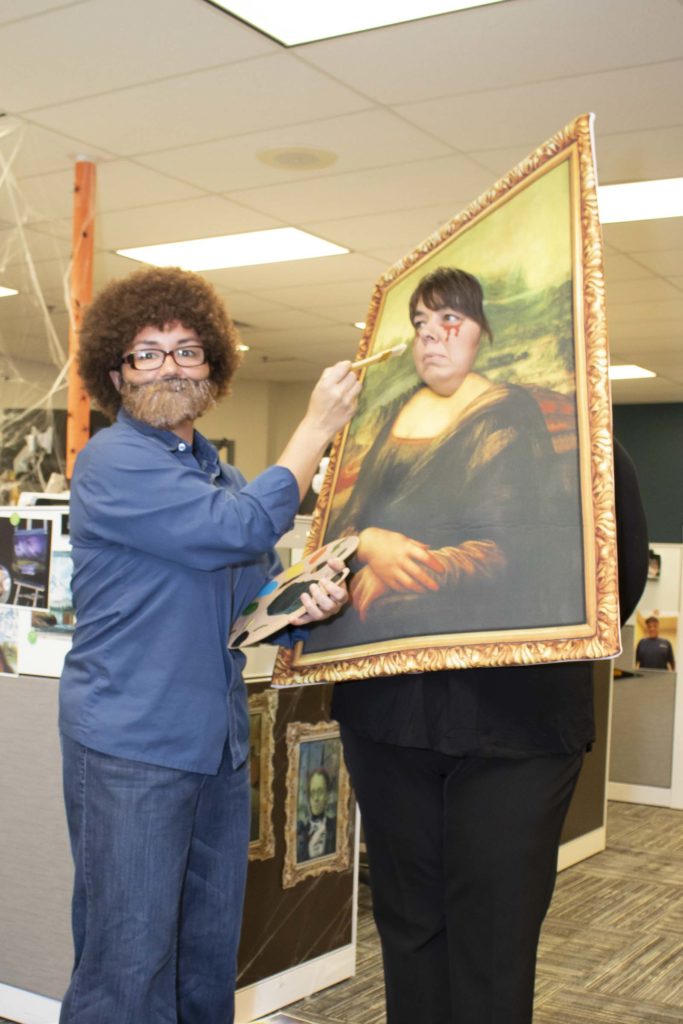 Best Duo: Lil Niskala as Bob Ross and Barb Schehl as the Mona Lisa.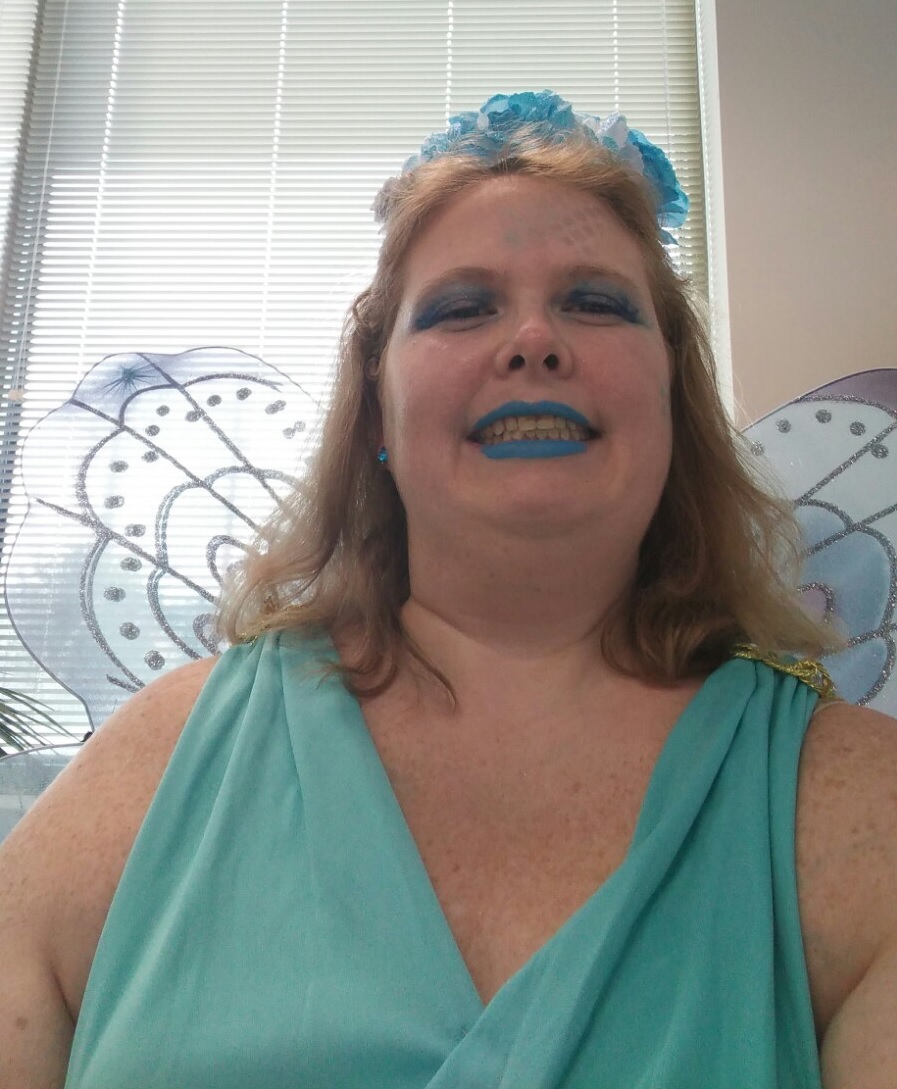 Hilldrup – Dulles' own Becky Antio, Bill & Revenue Analyst, brought magic to the office as a Water Fairy!
---