Hilldrup's Stafford Branch Enjoys Summer Carnival
As the weather and the moving industry's peak season heats up, Hilldrup's Stafford branch found a way to cool down – and…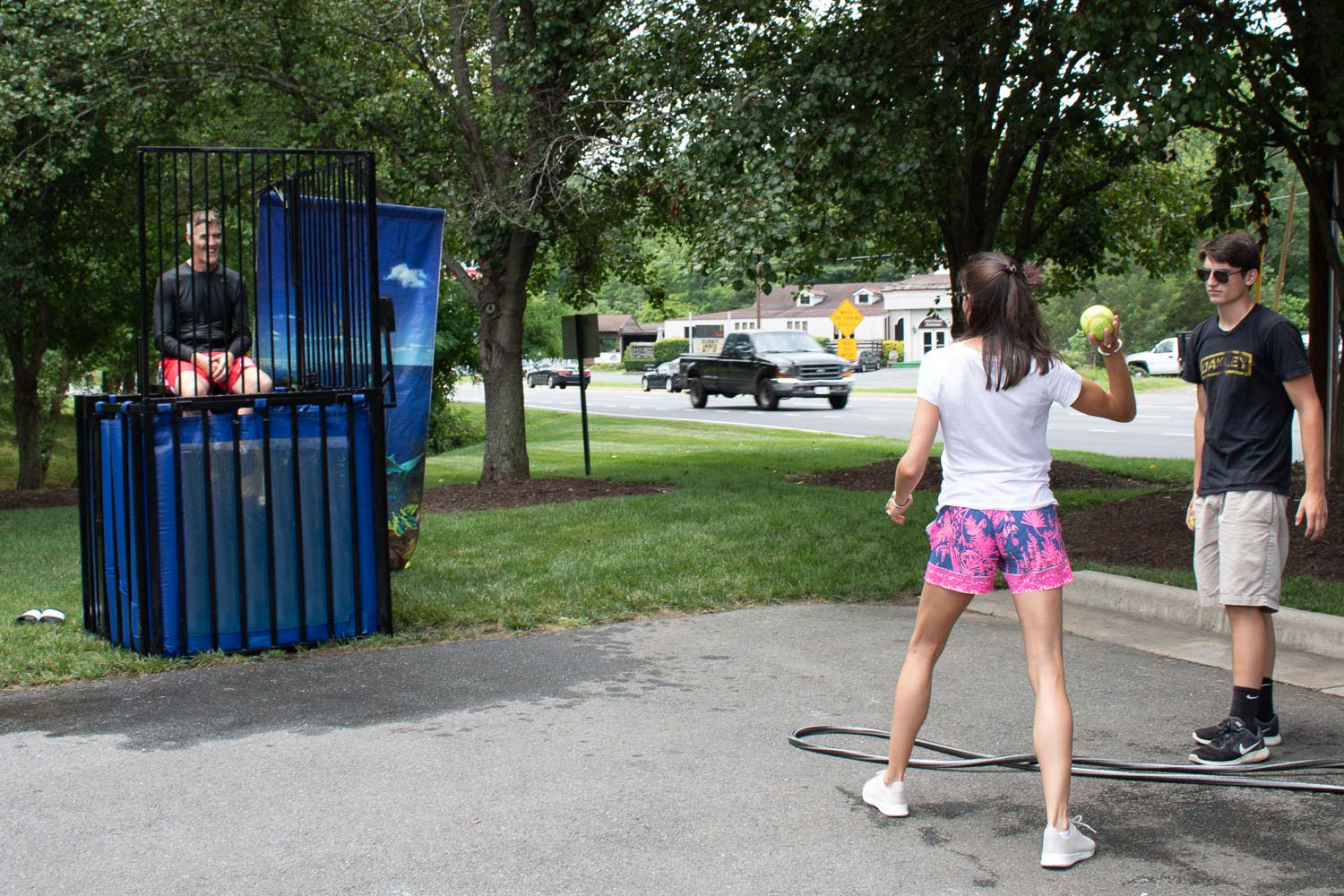 As the weather and the moving industry's peak season heats up, Hilldrup's Stafford branch found a way to cool down – and give back! On June 20th, all Stafford employees were encouraged to join Hilldrup's Summer Carnival during their lunch break to enjoy some fun in the sun.
Our Summer Carnival consisted of corn hole, a photo booth to snap a silly photo to take home, and cotton candy served by our friends from the Rappahannock United Way (RUW). Donations were accepted during the carnival to benefit RUW either by cash or via DipJar so that donations could be made with ease.
And let's not forget the best part: the dunk tank! As a way to relieve some stress and stay cool, a handful of Hilldrup leaders volunteered to sit in the dunk tank while employees lined up to take their best shot. You might just see some familiar faces, so be sure to watch all the fun here!
We truly appreciate everyone who volunteered to make this event such a blast and special thanks to the RUW team. Thanks to everyone's generosity, we raised over $120 for the Rappahannock United Way, excellent job team!
Keep scrolling to check out photos from the Summer Carnival below.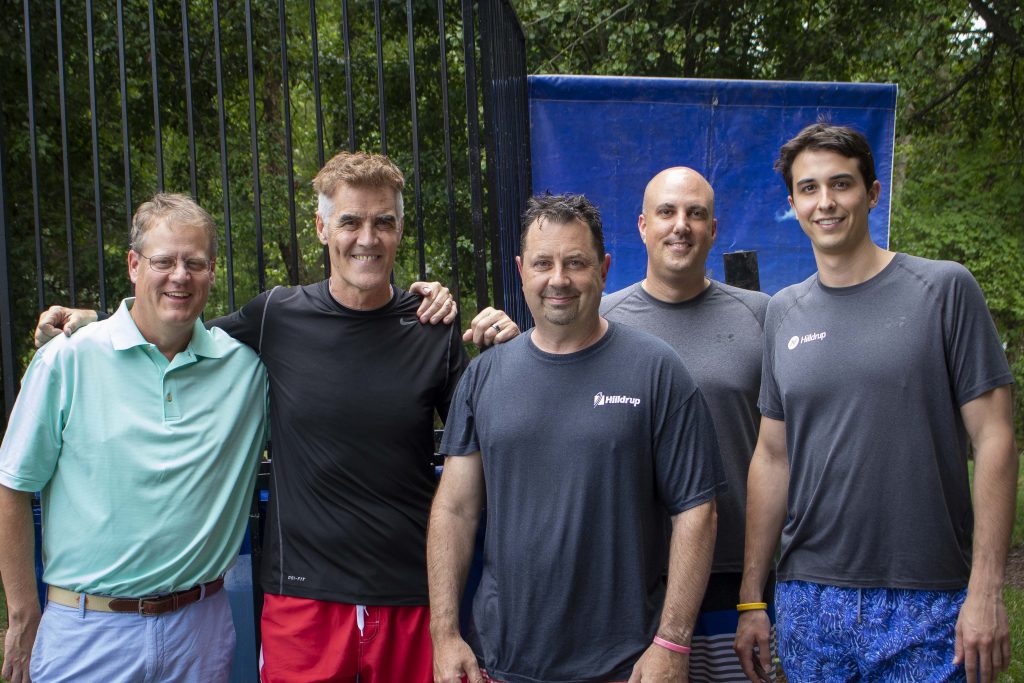 From left: Russ Watson, Executive VP and Chief Administrative Officer; Greg Donovan, Vice President of International Operations; George Roth, Vice President of Customer Service; John Seal, Vice President of Operations; Charlie McDaniel, Manager, Global Sales and Branch Operations, and (not pictured) Caesar Lovett, Manager of Long Distance Operations, bravely volunteered to be a part of the dunk tank during Hilldrup's Summer Carnival. Thank you for your unwavering commitment!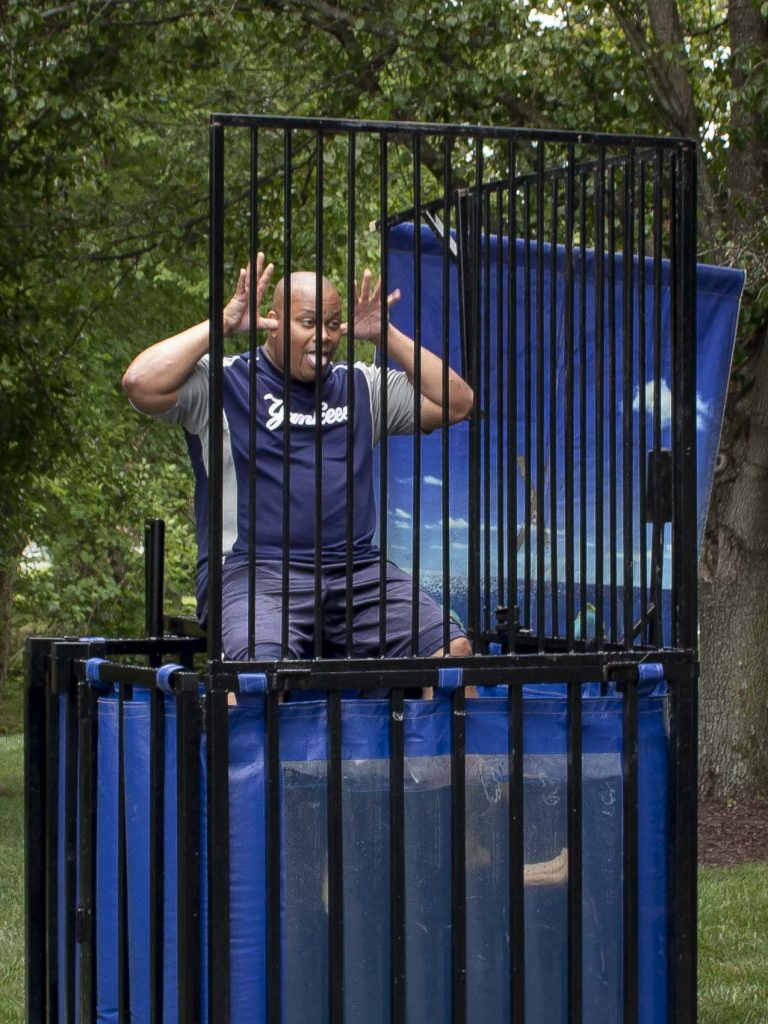 Caesar Lovett, Manager, Long Distance Operations, attempts to distract Stafford employees at the dunk-tank which was on-site at our Corporate Headquarters.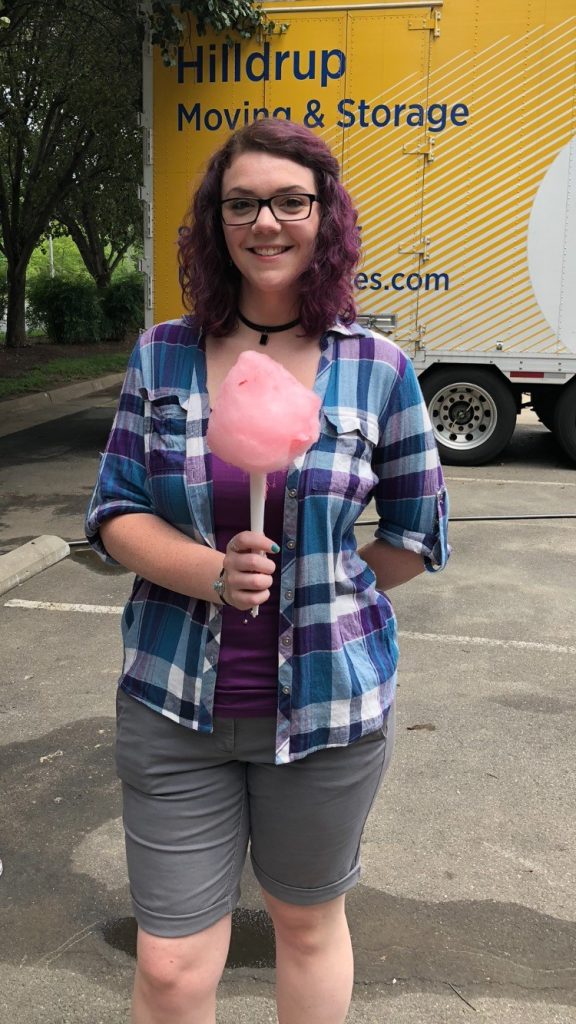 Amanda Strawn, Relocation Specialist for Hilldrup and Campaign Coordinator for Rappahannock United Way (RUW), enjoys some cotton candy which was served up by RUW's finest.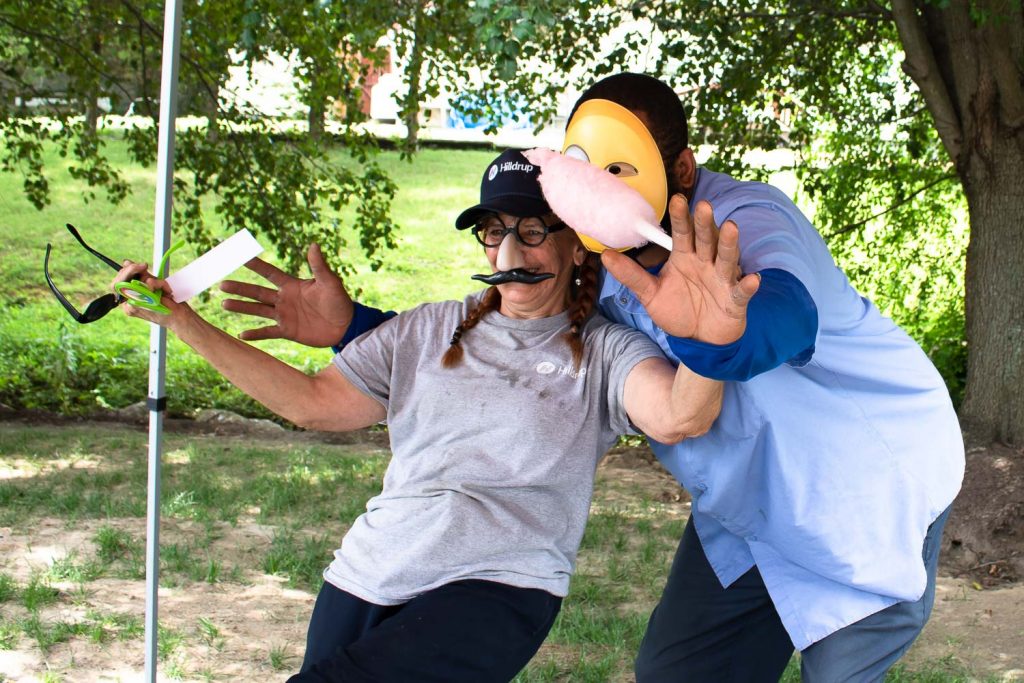 Hilldrup employees or simply imposters? It was hard to tell at our photo-booth! Stafford employees were welcome to use fun props to snap a photo to take home.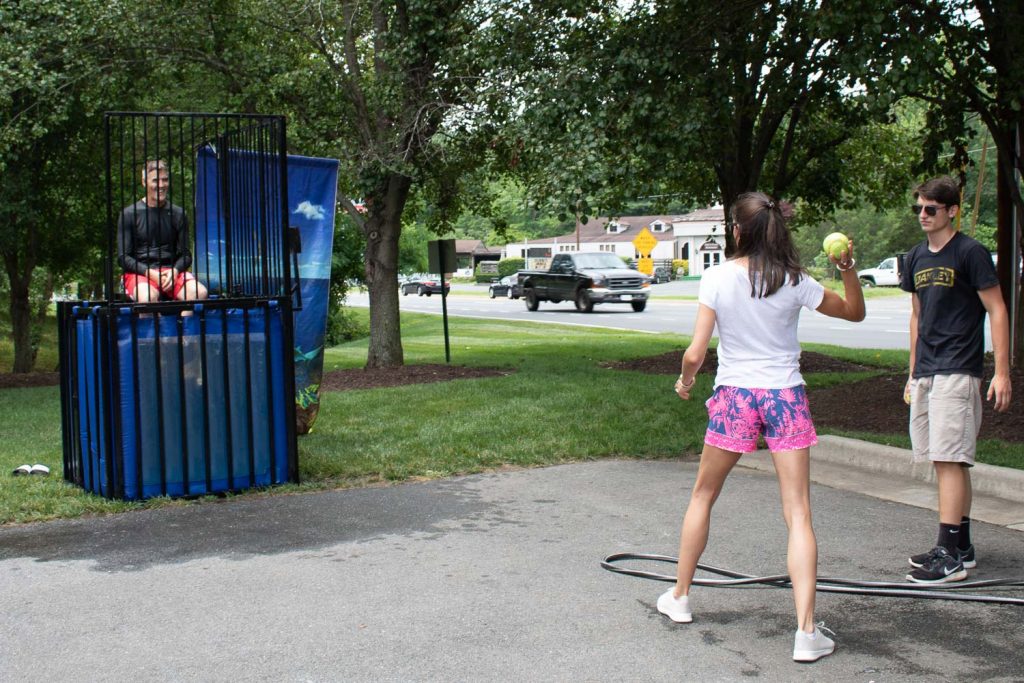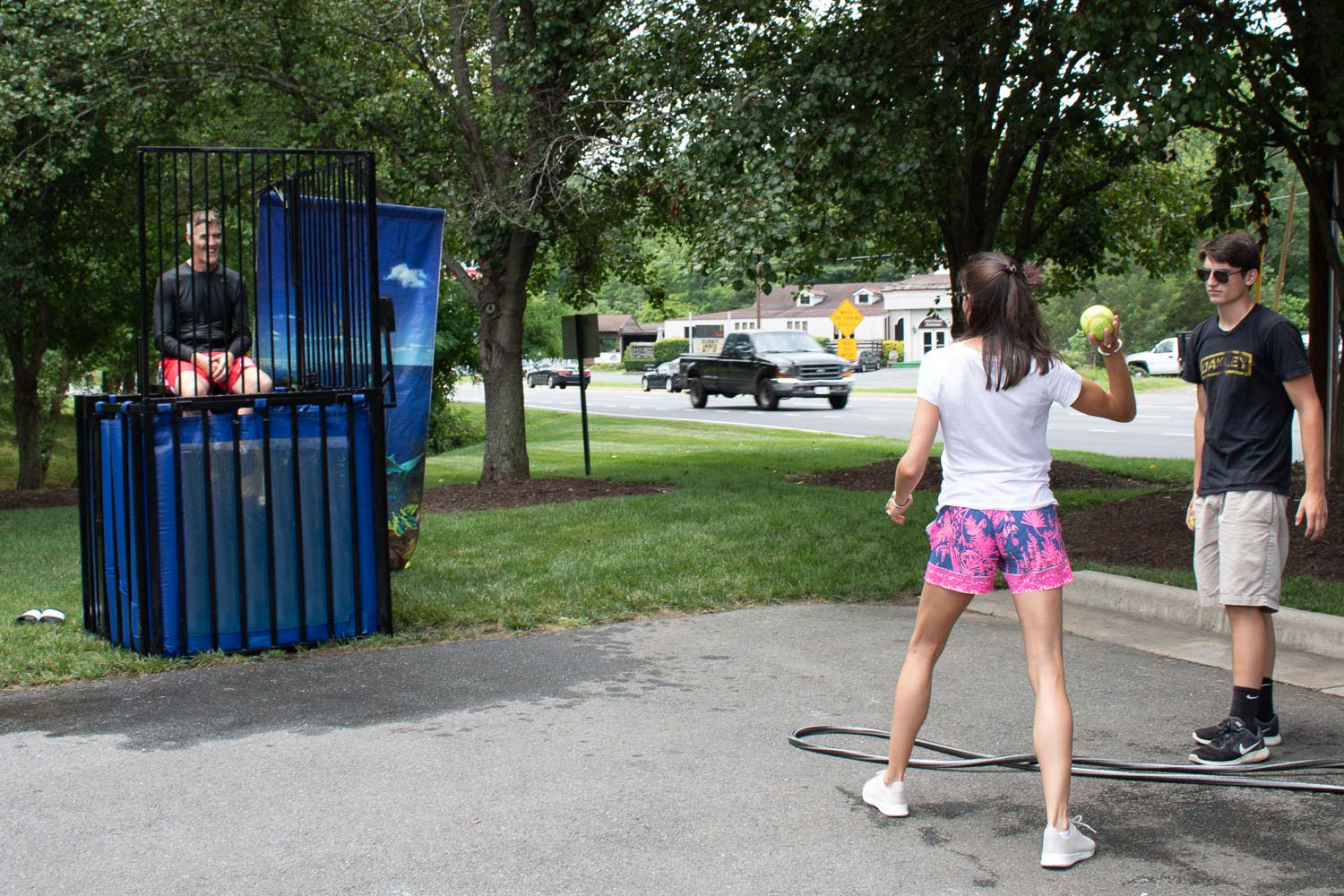 Jordan McDaniel, Manager of Digital and Social Media, takes her best shot to dunk Greg Donovan, Vice President of International Operations during the Summer Carnival.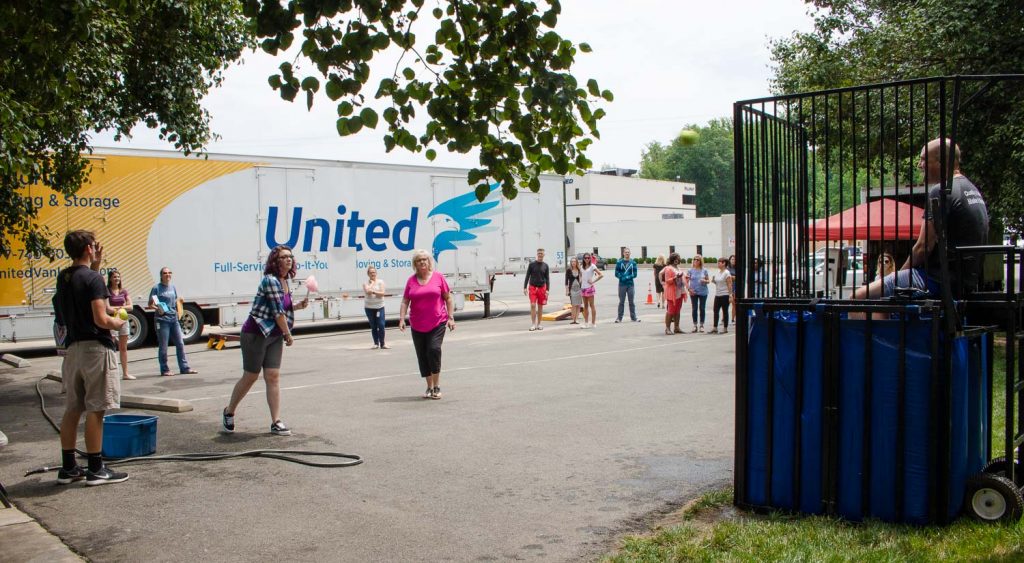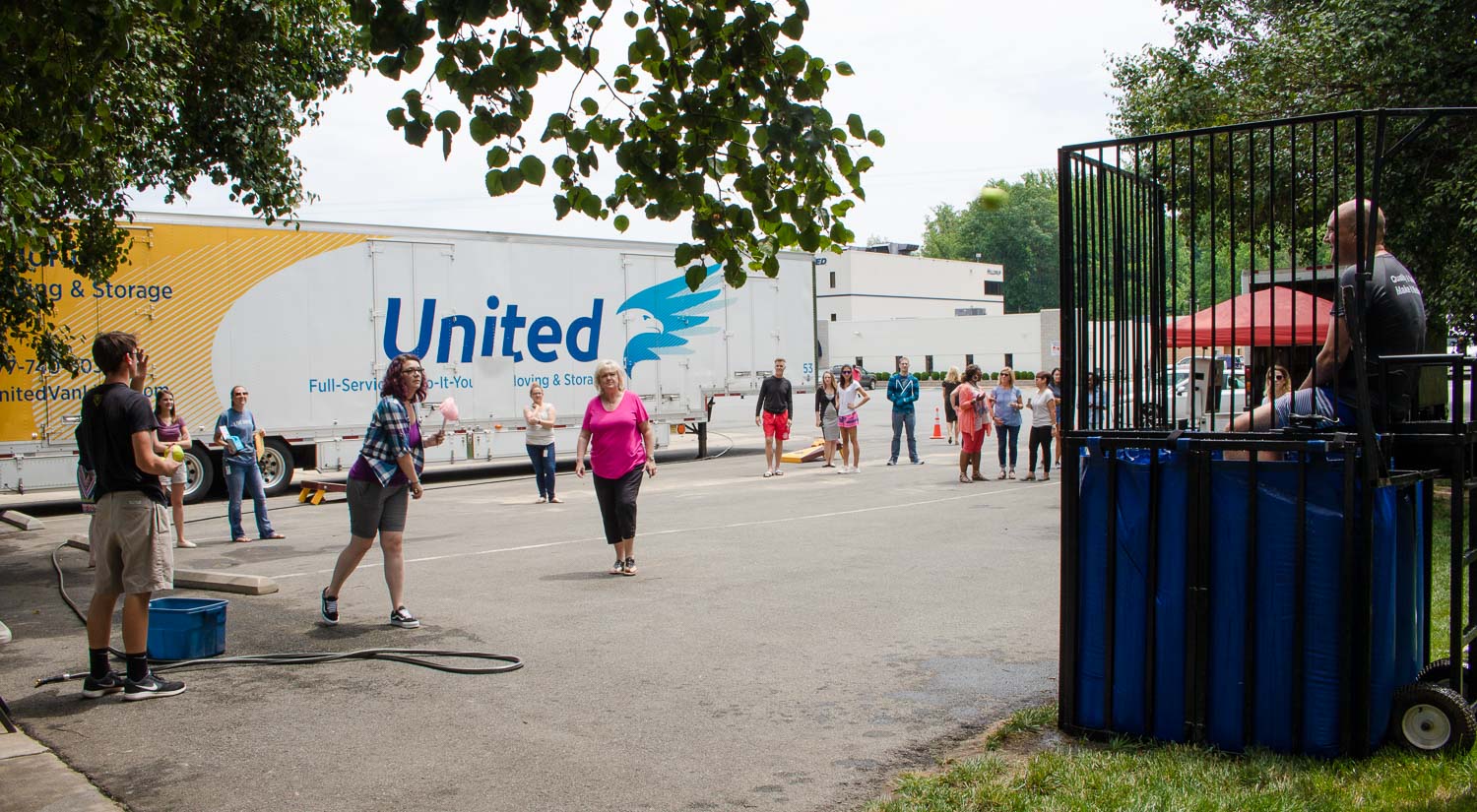 Thank you to all who volunteered, donated and participated in the festivities – we hope you had a great time and are grateful for your generous giving to the RUW!
---