Hilldrup's Wind-Up Party
Each year, Hilldrup looks forward to joining fellow UniGroup agents in St. Louis at the UniGroup Learning Conference to participate in four…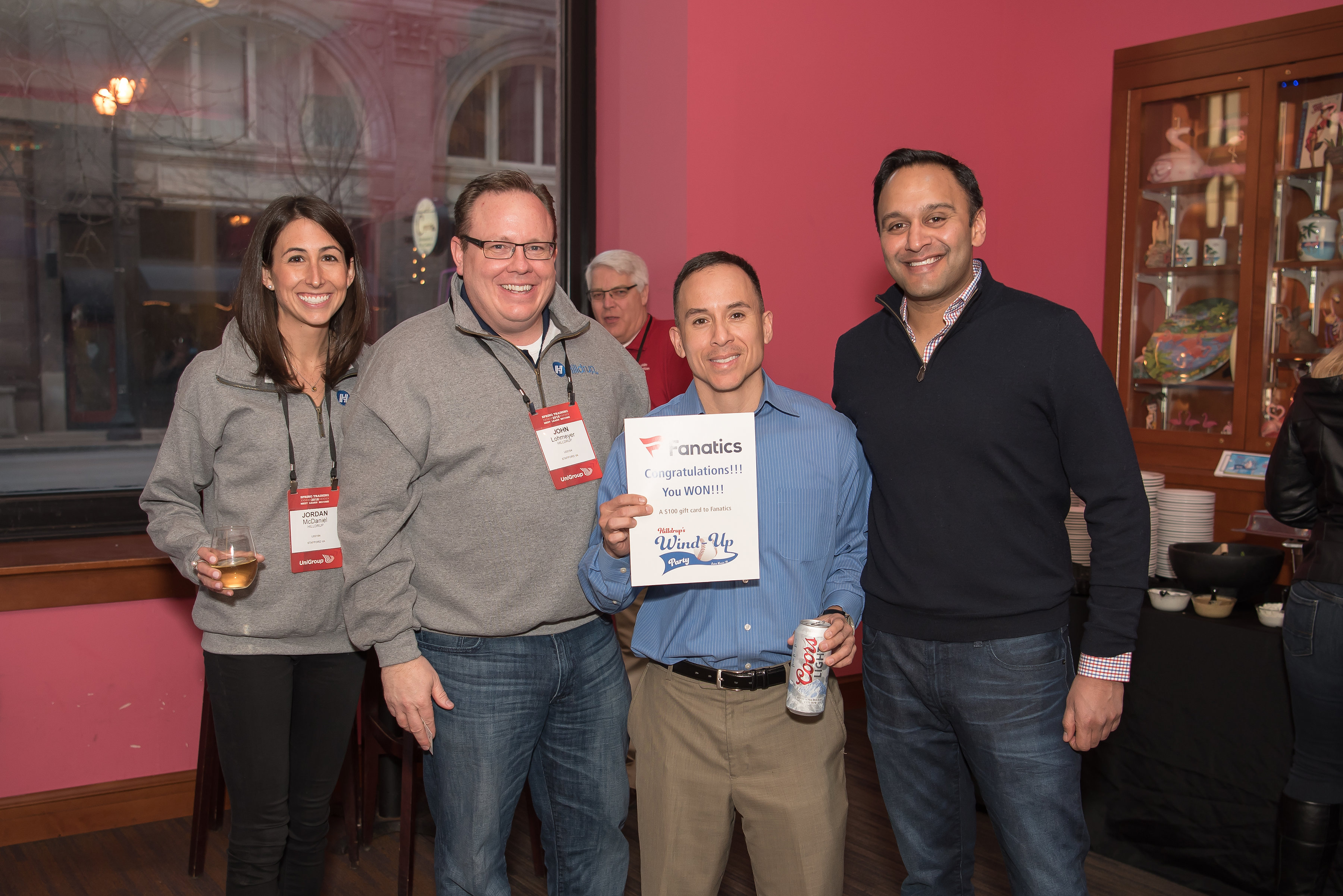 Each year, Hilldrup looks forward to joining fellow UniGroup agents in St. Louis at the UniGroup Learning Conference to participate in four days of networking, education and fun!
The 2018 Learning Conference theme, Meet, Learn and Become – MLB, was the inspiration for Hilldrup's own "Wind-Up Party" taking place at Flamingo Bowl. The event was much anticipated since this is our annual opportunity to meet, in person, with agents across the nation who assist Hilldrup in serving our customers each day. Attendees enjoyed delicious hors d'oeuvres, signature cocktails and music by DJ Dory, while bowling at one of the best venues in St. Louis.
As part of the night's festivities, Hilldrup awarded fun prizes to a few lucky guests during a business card drawing.
Congratulations to our winners!
Thank you to all those who enjoyed Hilldrup's Wind-Up Party and for sharing your industry experience and knowledge with us. We can't wait to do it all again next year!
Want to learn more about the Learning Conference? Read about all of our award winners and who was honored with the 2018 Excellence in Sales Award. Check out photos of the Wind-Up Party fun below!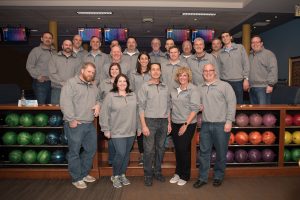 The Hilldrup team gathers for a photo before our successful Wind-Up Party at Flamingo Bowl as part of the Learning Conference in St. Louis.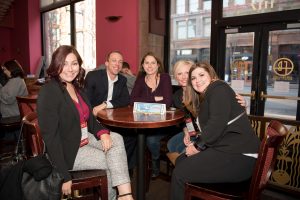 Hilldrup's Wind-Up Party, brought together moving industry professionals from across the country.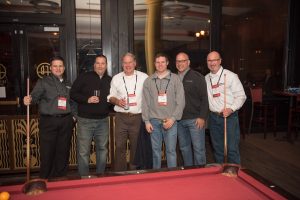 Not an avid bowler? There were plenty of other activities like dancing and pool at Hilldrup's Wind-Up Party!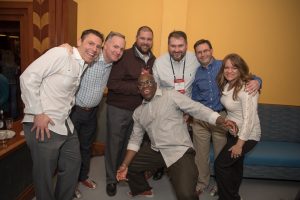 Our guests had a blast enjoying each other's company at this annual event to talk business but also have fun!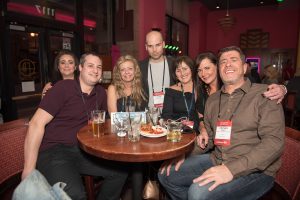 Attendees enjoyed hors d'oeuvres and cocktails while discussing industry trends among one another.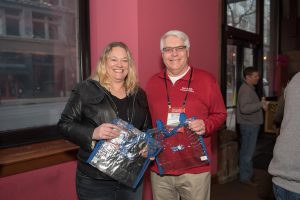 As part of the excitement, the first 50 guests to join our Wind-Up Party received an official Wind-Up Party stadium bag.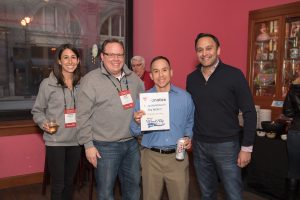 There was no shortage of great prizes to win during the event, including a $100 gift card to Fanatics – congrats Jose!
---