Home Sale Assistance Programs on the Rise
Without question, one of the biggest hurdles a business has to clear when relocating an employee is the sale of his or…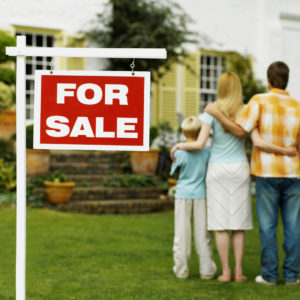 Without question, one of the biggest hurdles a business has to clear when relocating an employee is the sale of his or her former home. If a sale lingers, it can affect any number of factors – when they start, how they perform, and in some cases, the overall success of the assignment.
With the cost of a failed assignment averaging around $76,000, it's in a business' best interests to examine how they can help employees navigate the real estate market in an expedited way. Home sale assistance programs are extremely common in the corporate relocation industry and come in a variety of options. As you can imagine though, this is not a simple process, and if businesses aren't careful, they can lose whatever money they saved from successfully relocating the employee.
Here is a brief overview of the more common home purchase programs:
Buyer Value Option: While there is an understanding that the company will buy an employee's home, this option hinges on the employee first getting a bona fide offer to establish fair market value. Once received, the company will proceed with the purchase.
Guaranteed Buyout Option: By definition, this option guarantees the company will purchase an employee's home for a predetermined amount based on current market values. This is generally the more preferred option for employees, but more risk adverse for companies.
Sometimes it isn't that the house won't sell, it's just that it won't sell for enough. For many individuals, selling a home at a loss isn't an option, which can be a deal breaker in accepting a relocation assignment. Aware of this dilemma, many businesses offer loss-on-sale programs as a failsafe, which will make up the difference in lost equity if a home has lost value and will sell for a loss.
During the economic recession, most companies cut back on relocation policies across the board, guaranteed buyout options being among the first changes because of the cost and risk they carry. However, according to a recent survey featured in The Relocation Report, that appears to be changing. Over the past year, the number of companies providing a guaranteed buyout option has increased by 37 percent. Buyer value options still remain the most common at 79 percent, up from 66 percent the previous year.
The increase in home sale assistance programs demonstrates how more companies are seeing the need to be competitive when recruiting new and current employees to relocate. But keep in mind, of all the options listed, there is no "right" answer for every company. Each carries significant pros and cons that must be evaluated against your existing relocation policy and business objectives.
Not sure which is best for you? Contact our national accounts team and we can help examine your goals and determine which of these choices make the most sense for your company.
---