Hosting School Counselors from Fredericksburg City, Spotsylvania & Stafford County Schools
Our Stafford Corporate Headquarters welcomed local school counselors to learn more about employment opportunities for students and recent grads!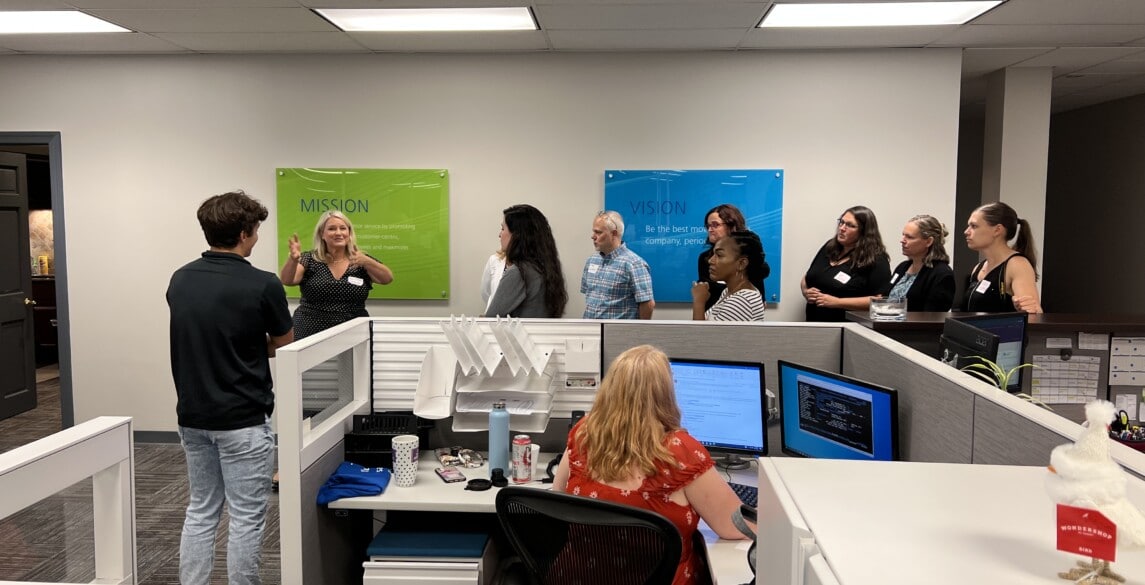 On June 1st and 15th, Hilldrup welcomed school counselors from Fredericksburg City, Spotsylvania County and Stafford County Public Schools to our Corporate Headquarters to learn about Hilldrup and the employment opportunities we have available, specifically for upperclassmen looking for summer opportunities and recent grads who may be going into the workforce!
The school counselors, many who were familiar with our company and others who were excited to learn about us for the first time, were welcomed for a tour and lunch-and-learn event. Our goal was to provide the counselors with a clear understanding of who Hilldrup is, including our history and company culture, what career opportunities are available with us and why Hilldrup is truly an employer of choice across the markets we serve, especially at our Stafford Corporate Headquarters.
As part of the visits, our team was excited to showcase our modern, corporate office as well as our state-of-the-art warehousing facilities. Employees who work in either space have unlimited career potential with us – and we gladly shared those stories with the counselors!
The opportunities to become a summer intern, start in a part-time role or begin your career in an entry-level position can be the start of a life-long, advancing career with us! In fact, some of our Senior Managers who first started as summer interns or began their careers with us in Operations include: Onie Girton, Senior Vice President, Sales and Client Services; George Roth, Enterprise Vice President, Residential Sales & Customer Experience; and Matt Dodson, Vice President and General Manager, Hilldrup – Capitol Heights, among many others!
We were excited to welcome and host our visitors who do so much to prepare students for the workforce. We look forward to working together with these counselors to share more about our employment opportunities to students entering the workforce and how Hilldrup continues to recruit the very best of the best!
Interested in learning more about Hilldrup's career or internship opportunities? Visit our Careers page or Work With a Buddy program today for details!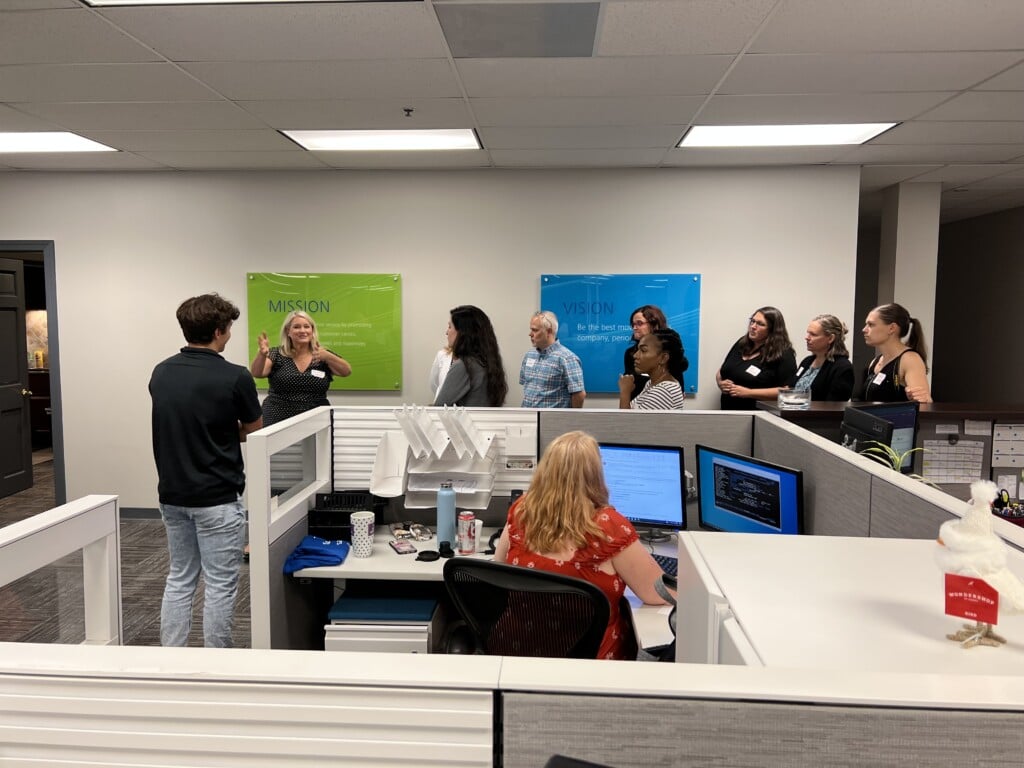 As part of the school counselors' visit to Hilldrup's Corporate Headquarters, counselors got to hear from Hilldrup Senior Managers, including Onie Girton, Senior Vice President, Sales and Client Services (pictured above, second from left), employees and summer interns on what it's like working at Hilldrup!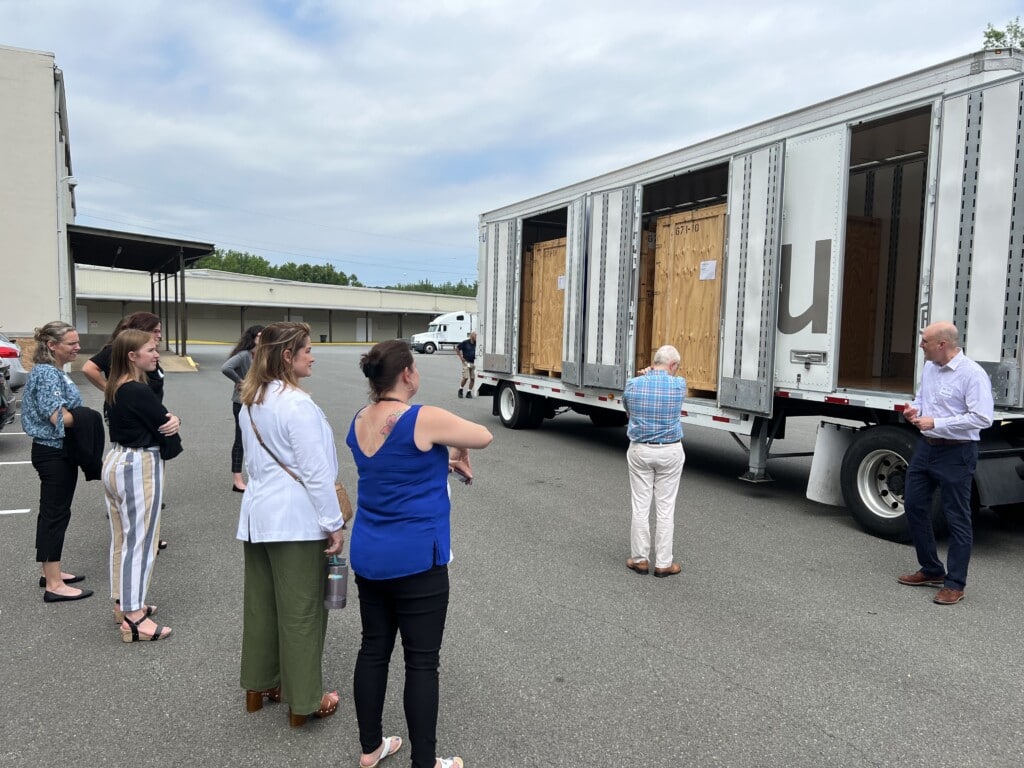 Employment at a corporate headquarters doesn't mean opportunities are just in the office – at least not at Hilldrup! Above, John Seal, Senior Vice President, Operations – DMV (far right), shares more about what Hilldrup's Operations careers can include – from driving, crating, warehouse management and more.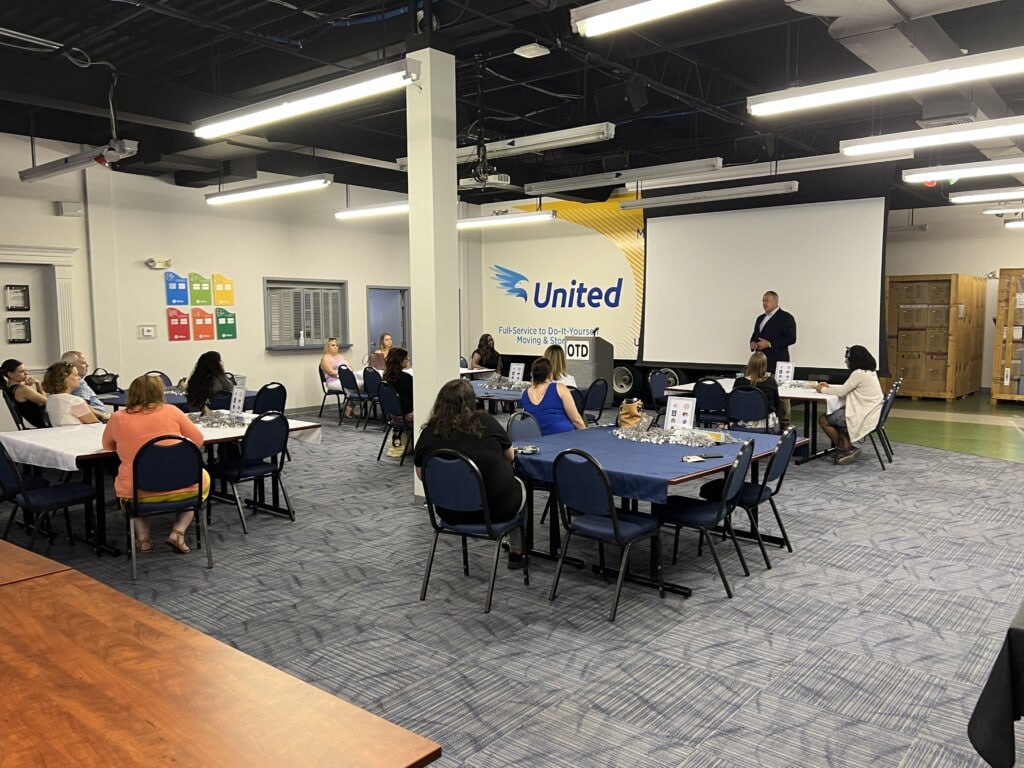 Hilldrup President and CEO, Charles W. McDaniel, shares with the school counselors how a career at Hilldrup is filled with opportunities for growth and advancement – across departments and even branches.
---