How Global Supply Chain Issues Impact Mobility
COVID-19 has impacted all aspects of life, and now the impacts on the global supply chain are affecting our daily lives further. Read more to see how mobility and employee relocations are faring.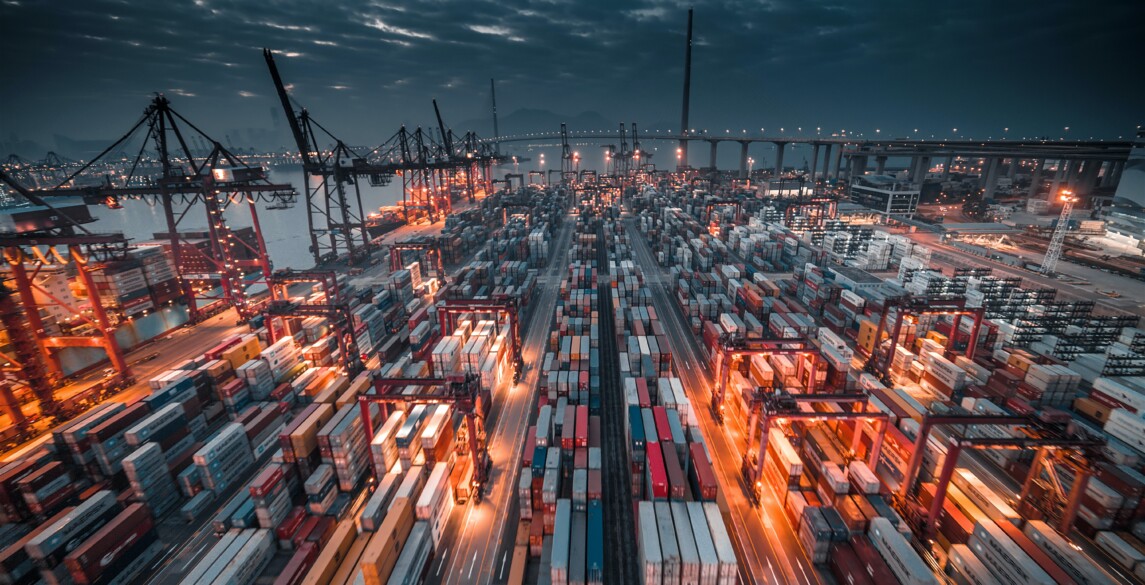 One of the many things disrupted by the COVID-19 pandemic has been the global supply chain. Virtually every industry has seen some shortage or delay of goods and materials critical to their operations. The ripple effect of this has been pronounced across the world, impacting almost everyone in large and small ways.
How Has the COVID-19 Pandemic Impacted the Global Supply Chain?
Manufacturing disruptions in China
China accounts for more than 28% of the world's manufactured goods, according to the United Nations Statistics Division. Even a slight hiccup to the country's output is felt across the globe. The early months of the pandemic saw significant manufacturing shutdowns throughout China, which led to an array of shortages in nearly all verticals. Even a year and a half later, shortages of critical items like semiconductors remain, which continues to plague tech and appliance companies and auto manufacturers.
Building materials shortage
Especially as it relates to mobility, one significant area that's been affected by supply chain disruptions is building materials. According to a recent survey of home builders, 90% indicated a shortage of framing lumber and plywood. When those materials do become available, prices rise considerably. Earlier this spring, the cost of plywood was up 252% compared to last year. Not only is this hampering the number of new homes being built, but also the cost of new construction is up substantially as well. The cost of a newly built home is up 18% compared to last year.
How Is the Global Supply Chain Crisis Impacting Mobility?
There is virtually no aspect of the economy that's immune to the global supply chain crisis – and mobility is no exception.
Transport and shipping delays due to COVID-19
The shipping and logistics industry has experienced immense pressure stemming from the COVID-19 pandemic. Ports around the world face severe congestion and delays in getting shipments processed due to labor shortages and the pent-up demand of items. For example, cargo delays at the Port of Los Angeles are expected to disrupt up to $90 billion in trade. Several weeks ago, 56 cargo ships were stuck off the California coast waiting to be docked and unloaded. This is compounded by the rise in e-commerce, which has seen an enormous increase in final mile shipments needing to be delivered to people's homes. All of this has made shipment processes take longer, especially for international transport.
Housing shortage
Since late 2020, the U.S. housing market has become incredibly competitive for anyone looking to buy a home. The average price of a house is up more than 13% compared to 2020. Not only that, but homes are going off the market at record pace.
This is driven by several key factors:
Wave of first-time homebuyers: At higher rates than past decades, more Americans are reaching the median age to buy their first home (34 years old). According to Zillow, 45 million individuals will reach this age by 2029, which is 3.1 million more than the previous 10 years.
Relocating families from big cities: With the rise in remote work, some individuals and families are leaving bigger cities to telecommute from areas with a lower cost of living and/or higher quality of life, adding even more competition to those localities.
Limited new construction: Because of the aforementioned shortage of building materials, fewer new homes are being constructed to keep up with the market. This is creating even more demand for resale homes.
Low mortgage rates: Throughout the pandemic, mortgage rates repeatedly hit record lows. While the rise in home prices has offset these savings somewhat, it's never been cheaper to borrow money for a new home, which also has more people looking to buy.
Low inventory: Moreover, there simply are fewer homes available to buy. From August 2019 to August 2021, the number of available homes for sale dropped 52%, according to the Federal Reserve Bank of St. Louis.
How are Businesses Affected by the Supply Chain's Impact on Mobility?
Housing storage and temporary housing
Given the demand for homes, relocating employees are having little trouble selling their existing property. However, when it comes time to find a new home, things get complicated. Homes routinely are going well above asking price, often accompanied by waivers to common safeguards like inspections and appraisals.
This is making it difficult for relocating individuals and families to find a new home when there's a specific timeline to follow. The pressure and uncertainty that accompanies the current housing market can be incredibly detrimental to the successful onboarding of a new or relocated employee. Companies should refine and enhance benefits around temporary housing (e.g., more amenities, longer stays) and storage (e.g., larger spaces, more days of storage) that can lessen the urgency of finding a new home by a specific date.
Managing employee expectations
Beyond the difficulty many are experiencing with finding a new home, the relocation process also has seen added challenges the past few months. It's not uncommon for closing dates to be significantly sooner than in years past, which means those individuals need to move ASAP. Because of the volume of people relocating and other capacity concerns, many movers are extending loading and delivery date windows for customers. This trend is at odds with those individuals who are expecting to move or unload on an exact day.
As much as possible, employers should help manage workers' expectations around the relocation process, explaining market factors that could delay the move process and what accommodations your organization can make to offset any problems that may subsequently arise.
As always, if you have a relocation partner, communicate with them early and often about any planned employee relocations. With the heightened volume challenges and capacity issues, it's more important than ever to schedule move surveys as soon as possible to help your employees have the best chance to obtain their preferred move and delivery dates.
As the pandemic continues, so do the challenges and complications facing businesses. Regarding mobility, issues persist around readily available housing and shipment times, which organizations should account for ahead of any planned relocations. Fortunately, a strategic relocation partner can help you navigate these challenges and provide your employees with the best possible move experience ahead of their upcoming transfer.
Have questions about how to approach the current mobility landscape? We'd love to help!
---