How to Keep Remote Employees Productive and Engaged
Working from home has become the new normal for many across the globe and will continue to be through at least the…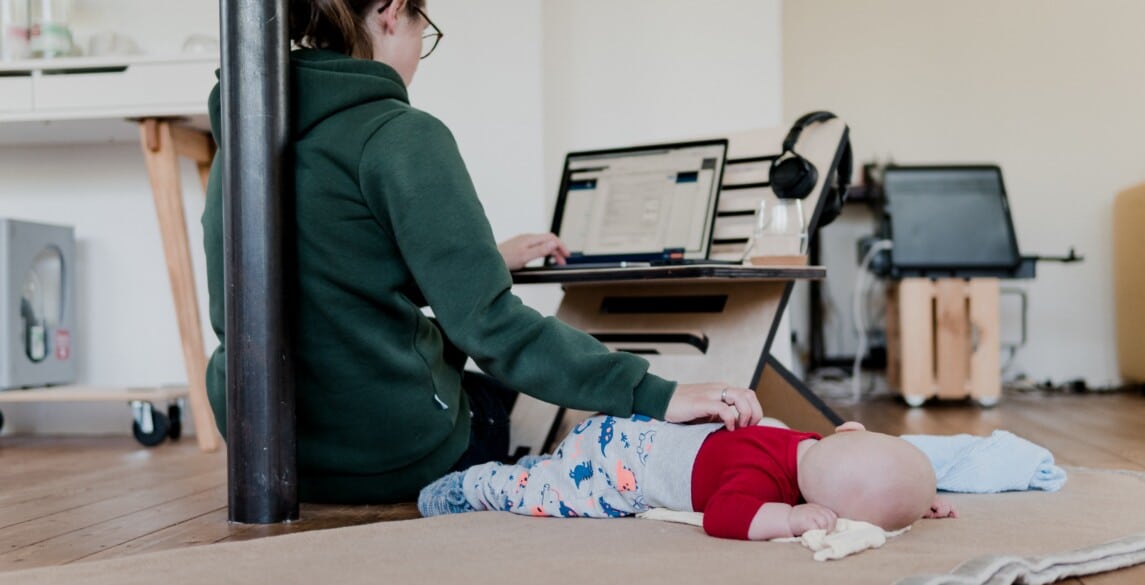 Working from home has become the new normal for many across the globe and will continue to be through at least the first half of 2021. For some, working remotely has increased productivity, fueled partly by a diminished commute time. According to Forbes, one California-based company has seen a 47% increase in employee productivity. But for others, like those with kids learning remotely, a busy household or who simply strive for routine and a separate work and home space, work from home productivity can be much more challenging.
If you're seeing a decrease in your employees' performance, be sure to ask how you can support them. Here are seven work from home tips for keeping employees engaged and productive.
Keep remote employees connected
Before COVID-19, employee engagement and communication were key to ensuring happy and productive employees, as well as to supporting talent acquisition and retention efforts. If a socially distanced outdoor company picnic is out of the question, especially with the weather cooling down, consider scheduling virtual happy hours, lunches or coffees where employees can engage, catch up and build or re-establish relationships while taking a mental break from work. Be sure to also equip employees with proper technology like Zoom accounts or chat apps like Slack.
Keep employees healthy
Extended periods of sedentary screen time are no longer broken up with watercooler chatter, conference meetings in the board room or leaving the office for a bite to eat during lunch. Encourage employees to take periodic breaks from their screen and stay active. Consider adding online workout benefits like virtual yoga or meditation. You also could sponsor a virtual 5K and encourage employees to participate!
Keep remote employees informed
2020 has been a year of uncertainty, so remove the guessing and interoffice gossip by keeping employees working from home as informed as possible. Whether it's sharing potential new business, measures of success, employee announcements or an update on your company's COVID-19 response plan, transparency is vital.
Define goals and set boundaries
What does your employee's day-to-day look like now that they are working remotely? Be sure to define responsibilities, as well as measurable and attainable goals for employees to work toward. And equally as important, set boundaries like specified work hours. It can be easy to work late into the evening when there is no one around to remind you that it's time to "leave" the office.
Be flexible working from home
While defining boundaries could help remote employees maintain a healthy work-life balance, it's important to also be flexible, recognizing each employee's home life looks a bit different. Parents with kids who are learning from home are now having to multi-task parenting, teaching and working, and subsequently, may need to clock-in during early mornings and late evenings. Others might require a workspace outside of the home, so consider allowing a small group of employees to work at the office or cover the cost of co-working spaces for employees.
Make your employees feel heard and appreciated
Schedule regular check-ins with employees to discuss workload and bandwidth, progress towards goals and how working from home is going. Welcome suggestions, feedback and new ideas on how to address employee needs from home. Everyone is continuing to learn how to navigate through the pandemic. A plan that may have worked months ago when we all believed remote work would last weeks, might not be feasible for the long run.
Ensure remote employees have the resources and equipment needed to be productive
Employees working from home no longer have access to office privileges like free printing and fax capabilities, high-speed internet and a server to store confidential company documents. To stay engaged and productive, what upgrades or specialized equipment do your employees need? Consider offering a stipend to purchase items like a WiFi extender or furniture for a home office. Another option could be to relocate furniture or equipment from your office to their home that will help them be more productive. They may also need help setting up and connecting certain equipment, organizing a home office space, or storing other items to make room for an office, all things a commercial relocation specialist like Hilldrup can assist with.
Every person is handling the pandemic in their own way and the slightest bit of empathy and support can make a tremendous impact on someone. Prioritize your employees' needs, mental and physical health, and provide them with the tools they need for success.
Have questions about how to best assist your employees while they work from home? We'd love to help!
---