Leaving on a Jet Plane: The Top Countries for International Relocation
Our last post discussed how new technologies are making it easier for service providers like Hilldrup to collaborate and make international relocation…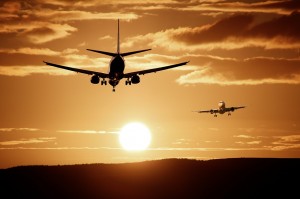 Our last post discussed how new technologies are making it easier for service providers like Hilldrup to collaborate and make international relocation a smoother experience for businesses and their relocating employees. This is part of a larger trend that more companies are looking to international relocation as a way to grow their business and leverage their existing talent in new markets.
So where are all of these international transferees heading? According to UniGroup Relocation's latest International Movers Study, it appears across the pond. The International Movers Study, which tracks customers' global migration patterns during the course of the past year, named the U.K. as the top destination country for those emigrating from the United States.
China, which for years was a top destination thanks in large part to its economy, fell three spots to No. 7, a sign that its economic boom may be waning. That said, individuals were still moving to other Asian countries, with Japan and Singapore taking up the third and fourth spots, respectively. In fact, the Wall Street Journal recently noted that Singapore is a great "starter country" for would-be expats.
The study also showed a decrease in moves from the U.S. to Europe. Several western European countries including the United Kingdom, Germany, Switzerland, France, Italy and the Netherlands continue to top the list of destinations for U.S. residents moving abroad. However, the total number of Americans moving to these countries is slipping, decreasing compared to last year.
The UniGroup companies, of which Hilldrup is a member, move more than 260,000 families each year. The international study, which UniGroup has released since 2010, includes moves conducted by UniGroup to the U.S. from nations abroad and from the U.S. to other countries.
---