Avoiding Fraudulent Internet Moving Brokers
To learn just about anything, our first move is to the Internet. A quick Google search can usually get us moving in…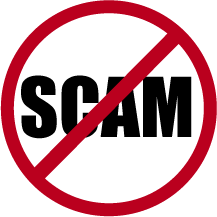 To learn just about anything, our first move is to the Internet. A quick Google search can usually get us moving in the right direction. The same is for moving, but according to a recent Congressional committee hearing, relying on the Internet to select a moving company can prove costly.
The problem is with Internet-based moving brokers. These companies quote a lower-than-average binding price for the move, but then when moving day comes, an entirely different company arrives, loads your belongings and then charges a significantly higher amount – literally holding your belongings for ransom because they are now on the truck.
The key distinction is that these companies are brokers and not carriers. Simply, they don't own a single truck, and while they do line up a carrier for you, the "deposits" you paid don't go to the actual mover.
Here's some advice to protect yourself against Internet moving broker schemes:
Don't just look at price, also research reputations: Moving is a costly affair, and it's understandable to try and save where you can. If a price is too good to be true, do some research to see if that's actually the case.
Be wary of quotes without an on-site consultation: It's virtually impossible to accurately quote a move without an on-site consultation. The items in your home are entirely different than your neighbor with the same floor plan. Any company that offers such a quote without ever coming over to take a look will likely lowball you on the front end to pique your interest, and mark up the actual price once the move is complete.
Consult the American Moving and Storage Association (AMSA): AMSA is the national trade association for the moving industry, and its website – www.moving.org – has extensive information about what to do before a move and how to find a legitimate moving company. Of course, we'd just recommend calling Hilldrup.
Like any relationship, you need to be able to trust the organization that is going to temporarily oversee control of your possessions in a move. When starting from scratch, developing this kind of trust can be difficult. If you need help with a move, give us a call. For more than a century, we've been assisting families begin the next chapter in their lives.
---