It's Time to Transition: Professional Senior Movers
Moving a senior citizen requires careful planning and attention to detail as well as some extra hands. Hilldrup is equipped to assist with moving your loved ones.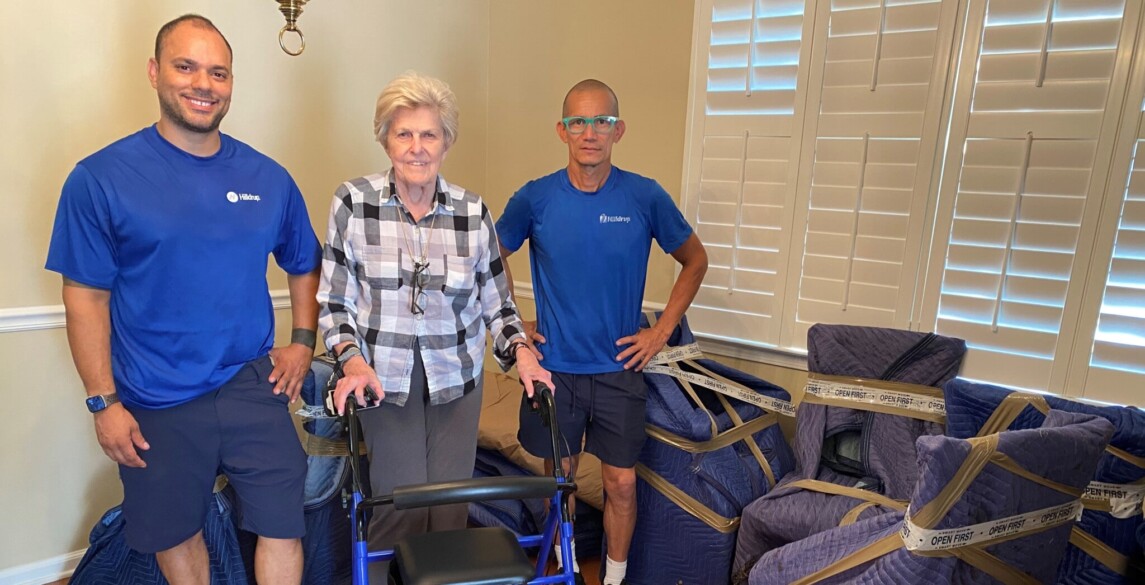 The older you get, the less you need – a mentality that can help older individuals transition into a new living situation. For senior citizens, downsizing can help bring you closer to family, ensure a safer home environment, and lead to a more active lifestyle. And finding the right professional senior mover to help with the relocation is essential. Whether you're looking for a smaller home, apartment or an assisted living facility, hiring professional movers who can coordinate the logistics is advantageous for seniors planning a move.
Downsizing for seniors in 2021
As a senior, safety concerns or physical limitations – like the inability to use stairs – can prompt a relocation and pose challenges when searching for a new home.
The real estate industry is hot right now. It's a seller's market, and there's more demand than supply in the resale market. With that in mind, seniors should consider buying new construction. Newly built homes can offer flexibility and creativity in the design and construction process, allowing you to modify the house to fit your particular needs. If you're an older individual, the versatility here is helpful when downsizing.
Leaving the house where you raised your family or enjoyed Sunday dinners for years may pull at the heartstrings, causing second thoughts about whether downsizing is the right decision or not. But remember, moving into a senior community offers great amenities and perks where seniors can take advantage of social events, gyms, classes, and more as well as eliminate responsibilities like lawn care.
Organize and purge your belongings
One of the most challenging and emotional steps during the moving process is considering which possessions to keep and which to toss. Seniors struggle more than younger generations when it comes to letting go of their belongings, as older generations tend to keep things with sentimental value. But eventually, a purge and organization of personal items must be done to help prep for a move. Start by concentrating on the necessities you'll need at your new home and leave the rest for family and professionals to sort through. 5 Steps to Help Seniors Downsize
When purging unneeded items, make only yes or no piles — no maybes. Examine each item and determine how often you use it. If something has sat unused in a closet or on a shelf for years, it's time to let it go.
There undoubtedly will be items too hard to let go of, so talk with your friends and family about sentimental items they'd be open to keeping. And keep in mind that furniture may be difficult for younger family members to take in.
Consider opportunities to donate before throwing your belongings away. Explore local charitable organizations near you to see which ones accept donations and what items they're in need of. Organizations like Goodwill, Habitat for Humanity, and The Salvation Army routinely accept household items. Local homeless and women's shelters often seek household belongings, clothing, and personal care items as well. Some charities even offer pick-up services if you don't have the ability to transport those items to the charity's office.
Hire professional senior movers
A smooth relocation usually requires interactions with several family members, service providers, and professionals.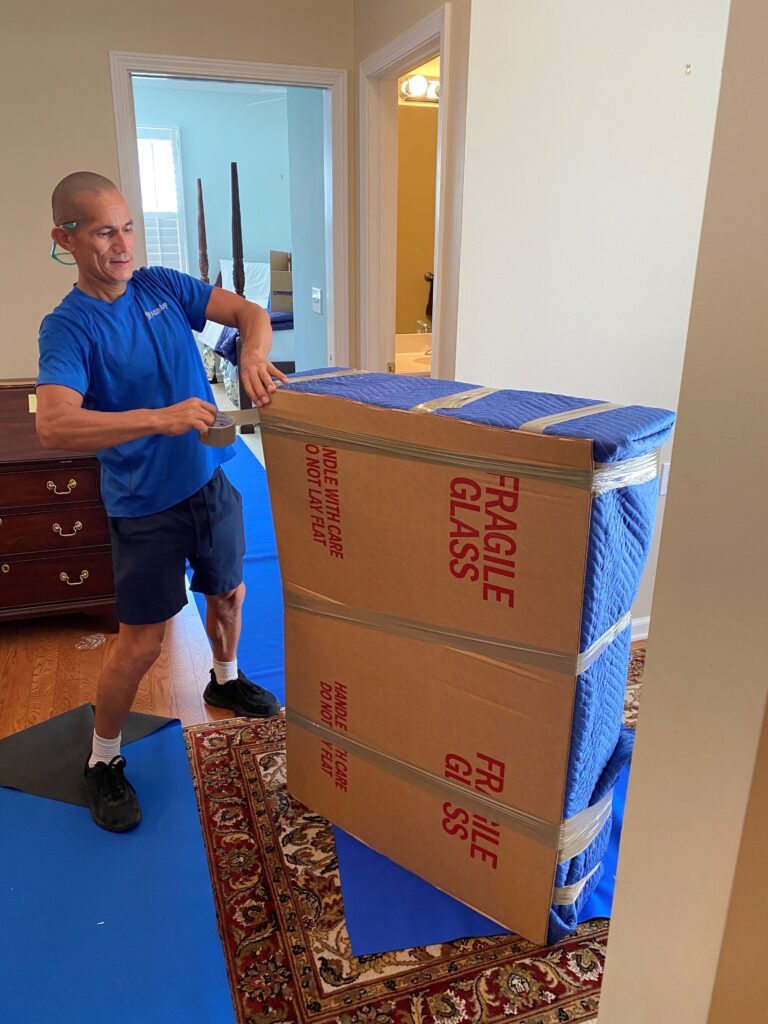 A professional senior mover helps to both manage and execute all aspects of an upcoming move, ensuring personal belongings are handled safely and treated with care.
Professional movers, like Hilldrup, have expertise when it comes to relocating seniors and have the training that enables them to anticipate common needs and concerns that typically arise.
Hiring a professional senior mover also ensures you receive top-notch packing and crating services. Packing for a move can be the most challenging step for older adults, and senior movers are trained to take care of all the heavy (and light) lifting. A sophisticated senior mover will go above and beyond packing and unpacking items. In addition to unloading your belongings, they will clean up and remove the unboxing trash.
Understanding the value of hiring a professional senior mover can streamline the moving process. Going with a Do-It-Yourself moving solution might seem easier or more cost-effective at first, but the hidden cost associated with DIY movers can add up.
Getting started: Residential moving
Residential moving costs are calculated based on several factors, and while there are several "moving calculators" online, scheduling a virtual or in-person move survey will provide you with the most accurate move quote which will take into account elements like the number of rooms at origin, distance of the move, and any unique, specialty items that require special attention during the move.
A residential move can bring big changes for family members and loved ones of seniors, but those changes don't have to be overwhelming. Considering hiring a professional senior mover for the next move. The Hilldrup team is here and ready to help!
---