Joe and Sue Dean Drive into Retirement
Hilldrup has proudly helped businesses and families reach their destination for 114 years. But did you know Van Operator, Joe Dean, has…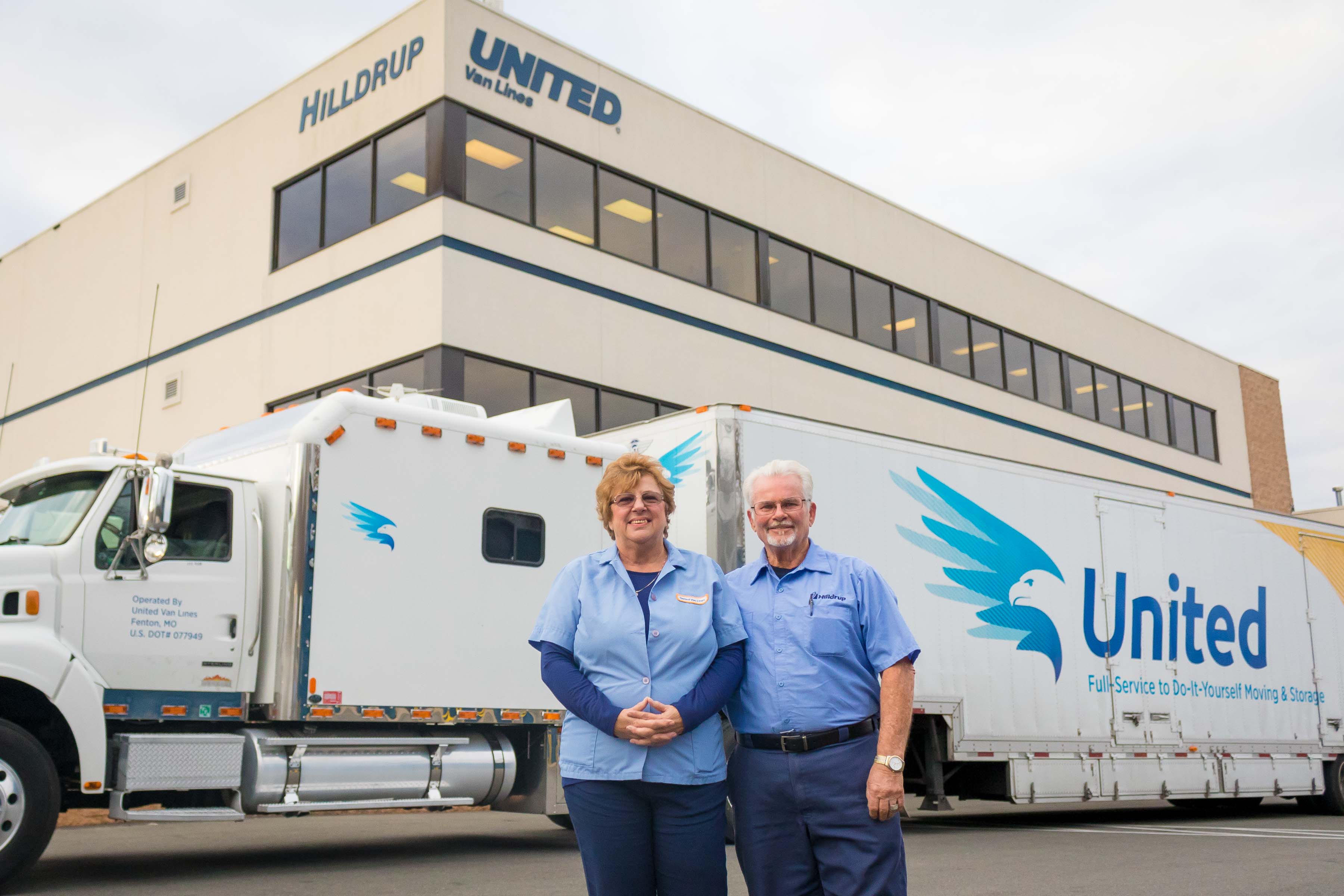 Hilldrup has proudly helped businesses and families reach their destination for 114 years. But did you know Van Operator, Joe Dean, has been part of that success story for the past 50 years? That's right, 50.
Joe and Sue Dean are the dynamic duo who have been part of the Hilldrup story for the past half century. Joe is a Van Operator for Hilldrup and his wife, Sue, has been assisting Joe on the road for the past 30 years.
"Joe and Sue are simply a great team – their commitment to Hilldrup and those we move is unmatched," said Randy Rantz, Senior Vice President of Operations for Hilldrup. "They come in everyday with a smile on their faces and it's evident that they love what they do. They both have truly left their mark on Hilldrup."
Joe attributes his longevity as a Hilldrup Van Operator to simply enjoying being able to work and having a passion for navigating the road.
"It's nothing for me to drive 600 or 700 miles a day – I just like doing it," explained Joe. "My wife, she inventories and I drive so it makes for a good experience."
Being a part of a customer's move experience and having the chance to meet so many different kinds of people was something that Sue especially enjoyed in her role. So, what's the reason behind maintaining a 50-year career with Hilldrup?
"They always had our back – no matter what happened," said Sue. "You could always call the McDaniels and they'd always do what they could to help you. It's been a great experience – they care about the people that work for them."
When not on the road, Joe and Sue spend time with their daughter, son-in-law and 3 grand-daughters. Enjoying family time and one another is how both plan to enjoy their retirement. "We've had a good life together and from now on we're just going to relax. We'll enjoy what time God is going to keep us on the Earth," said Sue.
Congratulations Joe and Sue for an incredible journey and career. Thank you both for your dedication to Hilldrup and to our customers! From everyone at Hilldrup, we wish you the very best on your retirement, congratulations!
Want to hear more about Joe and Sue Dean in their own words? Hear more about their story here!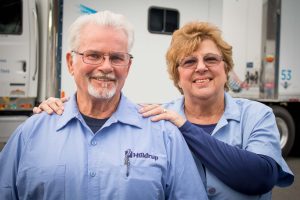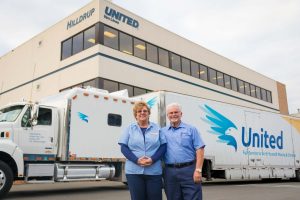 ---