John Seal Promoted to Senior Vice President, Operations – DMV
We are pleased to announce that John Seal has been promoted to Hilldrup's Senior Vice President, Operations – DMV, at Stafford's corporate…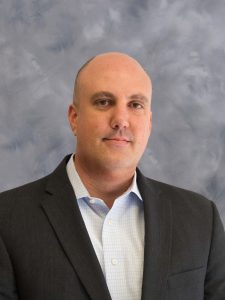 We are pleased to announce that John Seal has been promoted to Hilldrup's Senior Vice President, Operations – DMV, at Stafford's corporate headquarters.
In this new capacity, John will be responsible for the oversight and strategic leadership of all Hilldrup locations in the Washington, D.C., Maryland and Virginia (DMV) area to include: Dulles, VA; Forestville, MD; and Stafford, VA. John's leadership will extend to all local dispatch, warehousing and service teams across these branches. He will report to Charles W. McDaniel, President and CEO of Hilldrup, directly.
Previously, John served as Vice President, Operations and earlier as Vice President of Hilldrup's international division.
John will continue to represent Hilldrup at international associations including FIDI, LACMA and IAM.  He will also remain a member of the FIDI Academy training team and continue to be a resource for our partners around the world.
John has been an integral part of our Senior Management team for several years, and we look forward to his continued leadership and experience as we continue Hilldrup's success as the premier moving services company in the DMV area. Congratulations, John!
---