Johnny Abbott Recognized by UniGroup as Runner-Up Van Operator for September 2020
Stafford Van Operator Johnny Abbott is no doubt one of Hilldrup's best of the best – and if you're familiar with his…
Stafford Van Operator Johnny Abbott is no doubt one of Hilldrup's best of the best – and if you're familiar with his list of accolades and recognition, from not only our organization but the moving and storage industry, you know why! Johnny's commitment to safety, quality and customer service both in the homes of our customers and while on the road is unmatched. It's why, yet again, Johnny has been recognized by UniGroup and United Van Lines as Runner-Up Van Operator of the Month – this time for September 2020.
Johnny, based out of Hilldrup's corporate headquarters, was recognized as a Runner-Up Van Operator for September 2020 specifically within the Household Goods category of the Great Lakes/SE Region.
In order to qualify for Van Operator of the Month, a van operator must meet a range of criteria encompassing every area of van operator performance. These categories include customer service, safety and claims prevention, and excellent communication, among others.
To be eligible for the award, the van operator must:
Be qualified in the UniGroup system for at least 12 months
Successfully have driven 50,000 miles based on a 12-month period
Earn a minimum safety performance rating of 25,000
Hold a 100 in safety
Rate a 1 on a scale of 1 – 5, with 1 being the best, in the areas of Claims, Compliance Safety Accountability, Customer Service, and Updating.
We're thrilled Johnny has continued to provide award-winning service in the eyes of his customers, our organization and among the industry! Previously, Johnny was named Hilldrup's Van Operator of the Year in 2019 and has been recognized by UniGroup as a Runner-Up for United Van Lines' Van Operator of the Month Award, now for the seventh time since December 2017. In 2019, he was honored throughout the UniGroup system as United's Van Operator of the Year. Johnny has represented the Hilldrup organization while being recognized at the 2019 Learning Conference as well as ASMA's 100th Annual Education Conference & Expo.
Congratulations again, Johnny! Thank you for your commitment to our customers and truly living out Hilldrup's Mission, Vision and Values in all that you do. We look forward to celebrating your success for many years to come!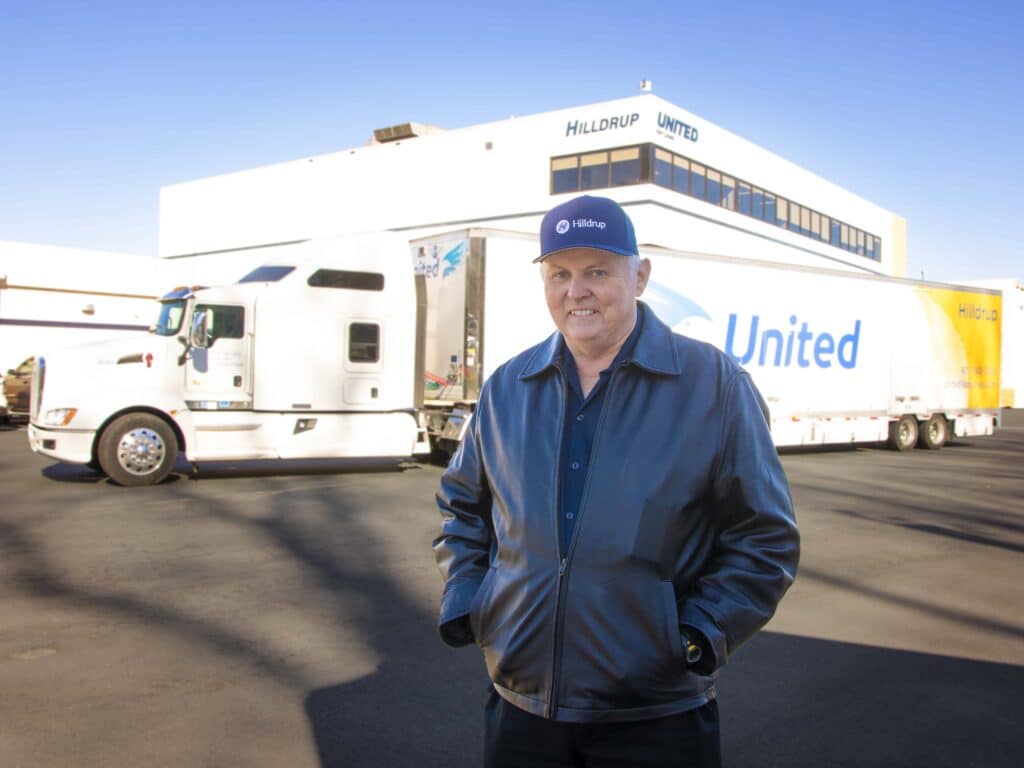 Hilldrup Van Operator, Johnny Abbott, was recognized by UniGroup as United's Runner-Up Van Operator of the Month for September 2020 – the seventh time he has won this award since December 2017. Congratulations, Johnny!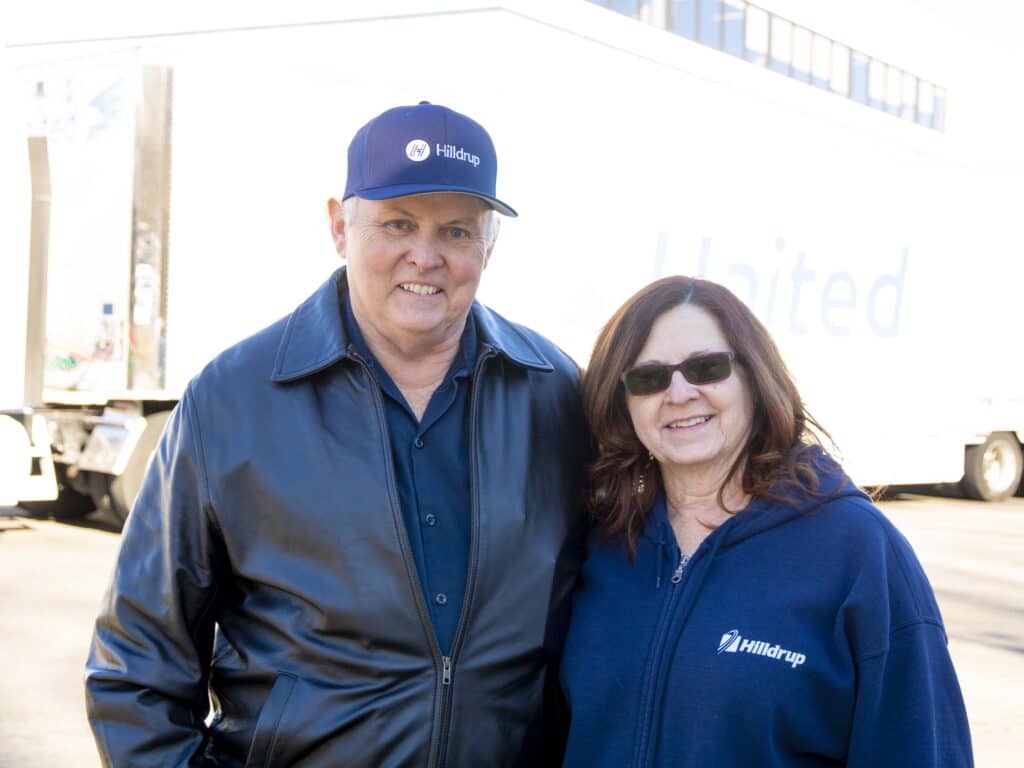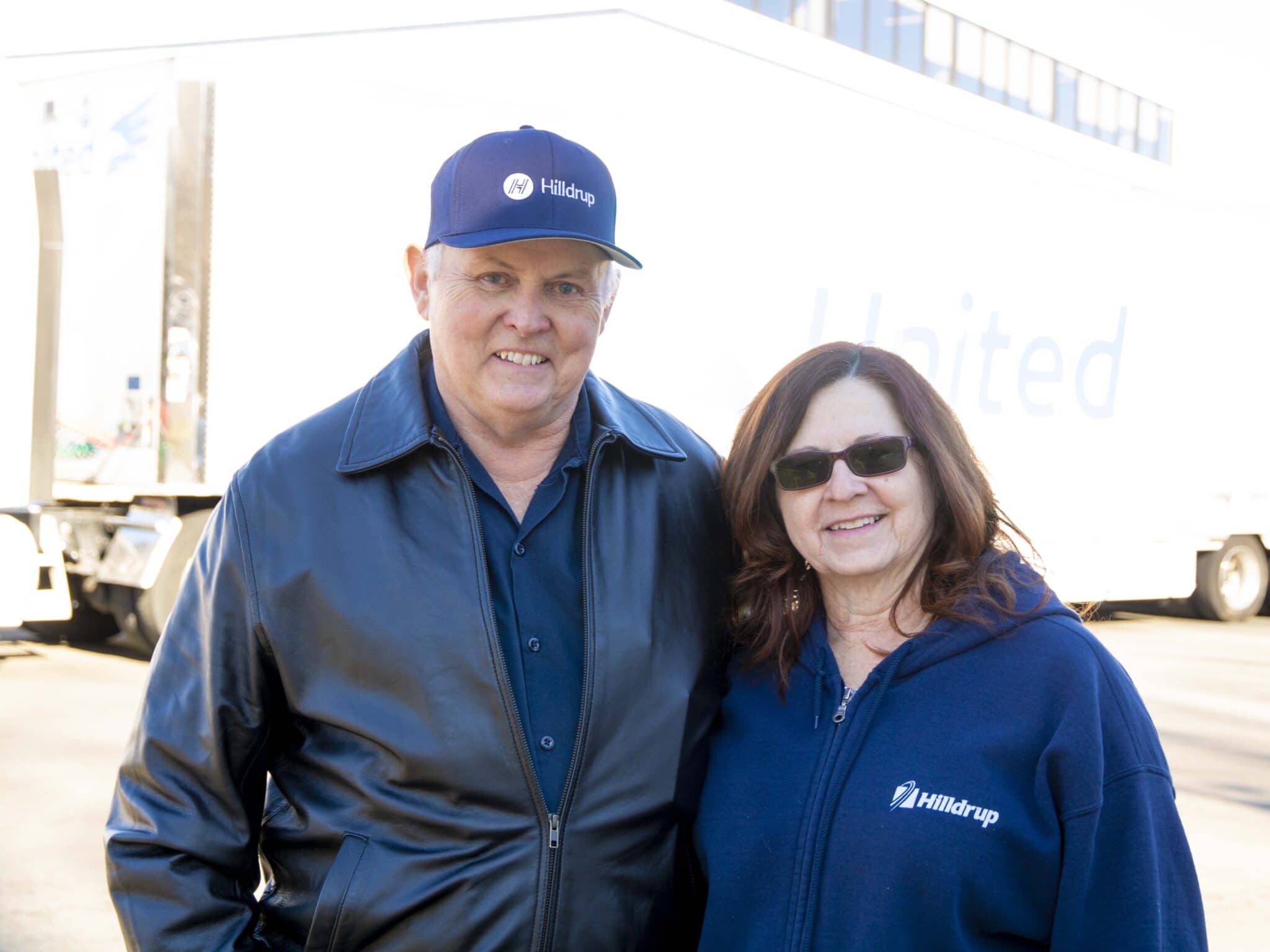 Johnny Abbott and his wife, Alice, assist our customers every day ensuring that they have a safe, high-quality and high-touch move experience with Hilldrup. Thank you both for all that you do!
---