Joyce Lopez's Career Celebrated by International Team & Family
A retirement dinner celebration was held in honor of Joyce's commitment to our International division and clients.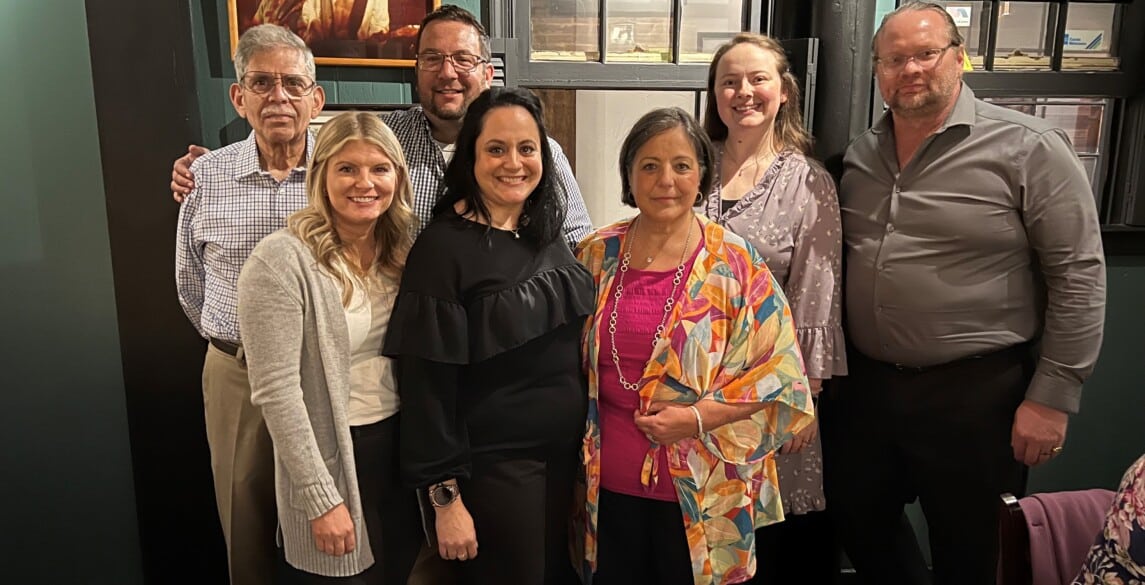 Hilldrup welcomed friends, family, clients and close colleagues of Joyce Lopez, who recently retired, to celebrate and share our appreciation for her 29 years of service. Within our International division, and as Manger, International Client Services, Joyce supported countless federal employees with the knowledge and resources to relocate these professionals around the world. The level of detail, security and professionalism that Joyce delivered each day to support our international clients was something we were pleased to celebrate with those closest to her!
Taking place in downtown Fredericksburg's La Petite Auberge Restaurant, the celebration was a lovely toast to Joyce's unwavering commitment to our organization. In fact, Joyce is one of few remaining employees at Hilldrup who has worked with all four generations of the McDaniel family during her tenure.
During the intimate event, several toasts were raised including those by John Warlick, Executive VP and Managing Director; Eileen Williams, Vice President, International; Michele House, Director, International Operations; Peter Meyer, Director, International Government Services; and John Seal, Senior Vice President, Operations. Joyce had worked closely with these leaders for years, so sharing stories and memories was a major theme of the dinner party.
"While I was at my previous company, I started in 2004 in the airfreight department, and we handled all or most of the airfreight that Joyce and her team needed to move. Joyce was always upbeat and a pleasure to work with," shared Eileen. "Joyce's commitment to Hilldrup as well as the transferees she moves was very clear in her communications with me as a vendor."
Of course, we couldn't send off Joyce to enjoy her retirement without a few gifts! Most notably, Hilldrup's International department presented Joyce with a glass plaque in the shape of a globe as a nod to her commitment to their department and clients throughout her career.
We enjoyed the opportunity to celebrate and thank Joyce for all of her hard work and dedication in making our International division and company what it is today.
Congratulations, Joyce – we hope you felt our deepest appreciation for you and our best wishes as you enjoy your retirement with loved ones!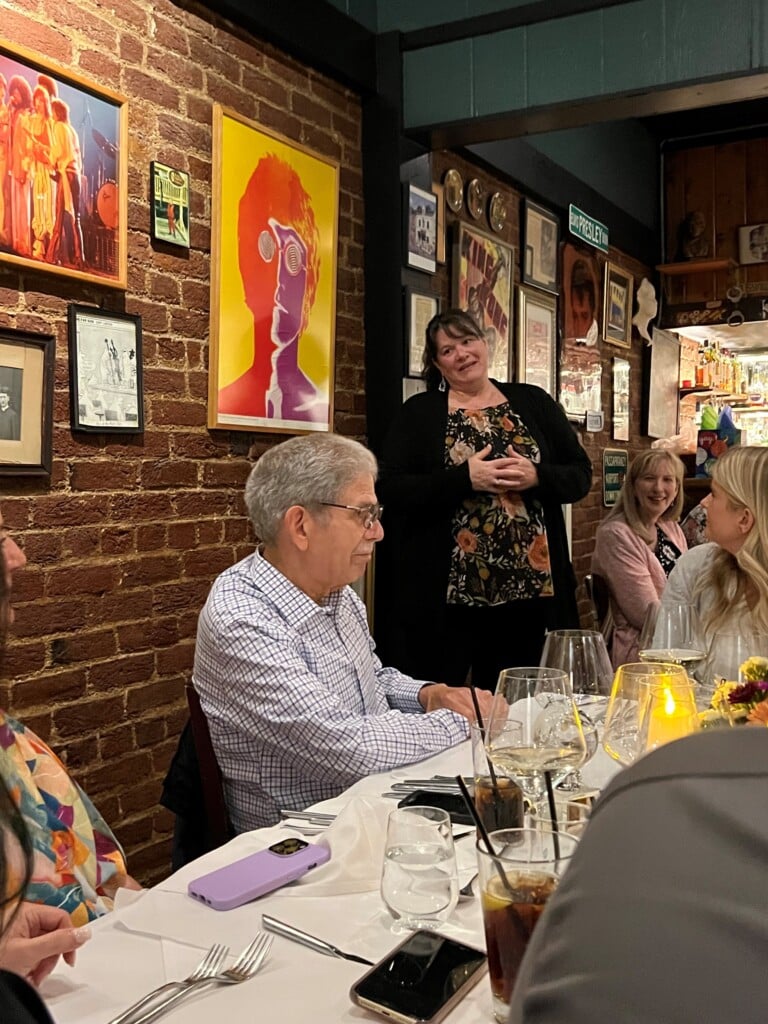 Michele House, Director, International Operations (standing) shares stories and words of gratitude to Joyce amongst her closest friends, family, clients and colleagues during Joyce's retirement dinner celebration.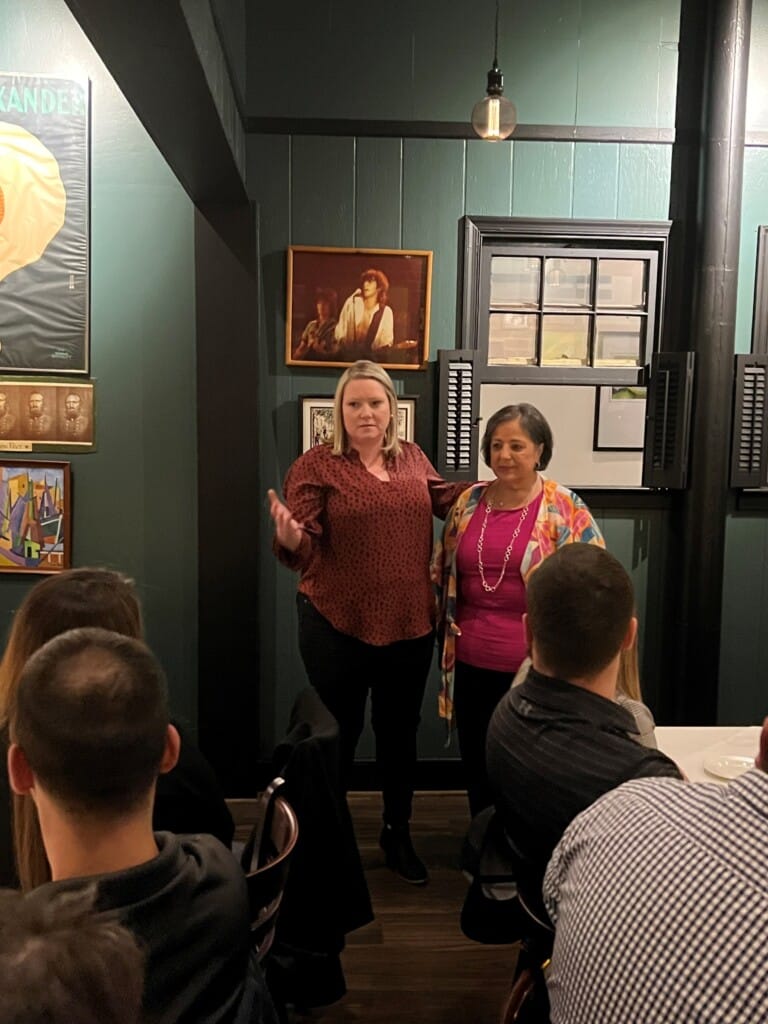 Eileen Williams, Vice President, International leads a toast in celebration and thanks to Joyce for the countless international clients she's assisted during her tenure with Hilldrup. Eileen's speech included working with Joyce while she was employed at a previous transportation and logistics company.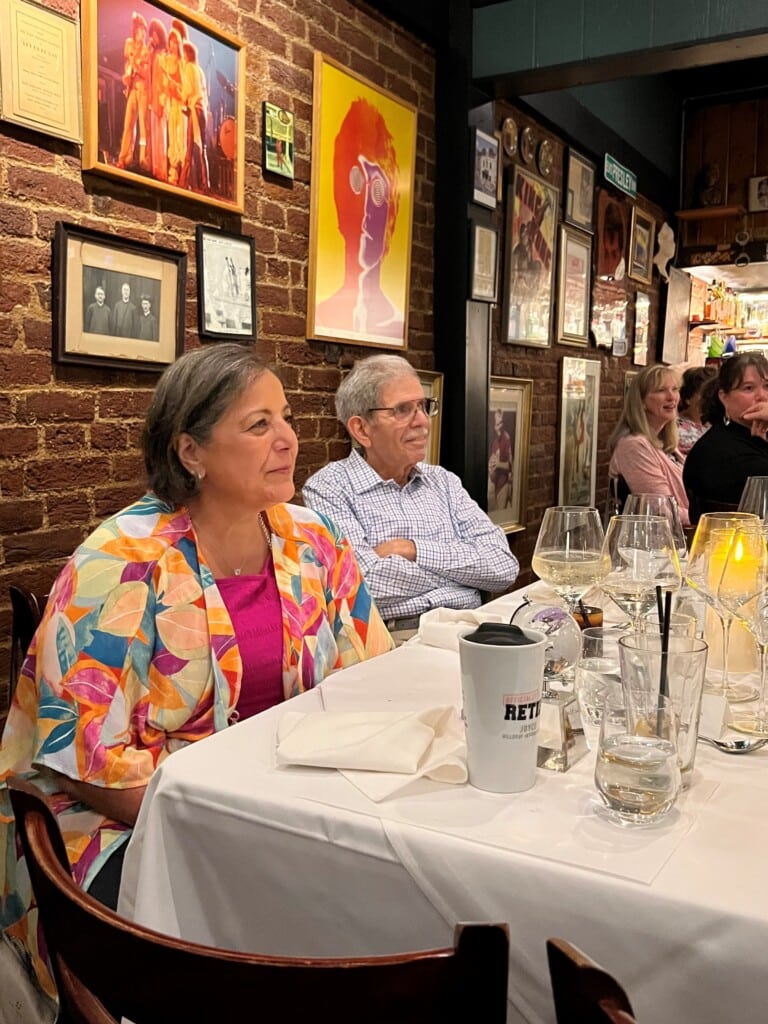 We enjoyed this special opportunity to share our favorite memories, stories and words of wisdom that Joyce has shared with so many of us at Hilldrup. Thank you for your friendship and mentorship, Joyce!
---