Making a Splash: Hilldrup's Annual Water Balloon Toss
At Hilldrup, we rely on one another every day to make each move and relocation happen for our customers; but, can we…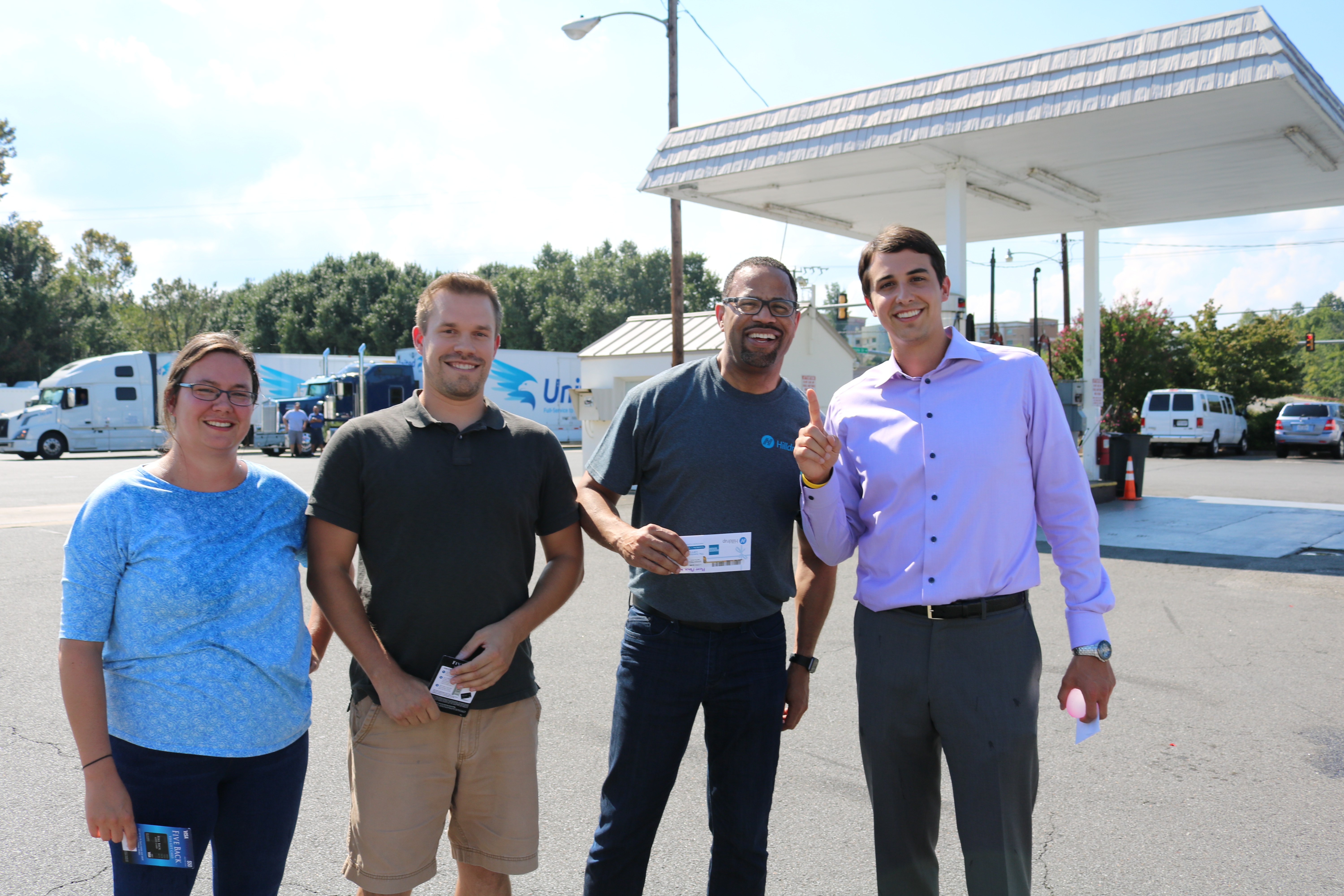 At Hilldrup, we rely on one another every day to make each move and relocation happen for our customers; but, can we rely on one another to catch a water balloon? On September 5th, that was the competitive, but friendly, challenge set forth to all Stafford employees.
Hilldrup's annual water balloon toss, which took place outside our corporate headquarters in Stafford, VA, invited all employees there to take a break and make a splash. Everyone used his or her competitive edge, focus and agility to get as far as possible in the water balloon competition in hopes of taking top prize. Congratulations to the winners of this year's water balloon toss, Remus Boxley and Charlie McDaniel! In second place, (and it was a close one!) was Ashley Lamb and Eric Kirste. Team Remus and Charlie will have their impressive trophy and bragging rights until next year's showdown. Congratulations to our first and second place winners who each received a gift card as well!
We're always glad to see the impressive turnout and skills of our team each year during the water balloon toss competition – until next year team!
Who made an impressive save, and who barely missed the catch? Keep scrolling for photos from the competition!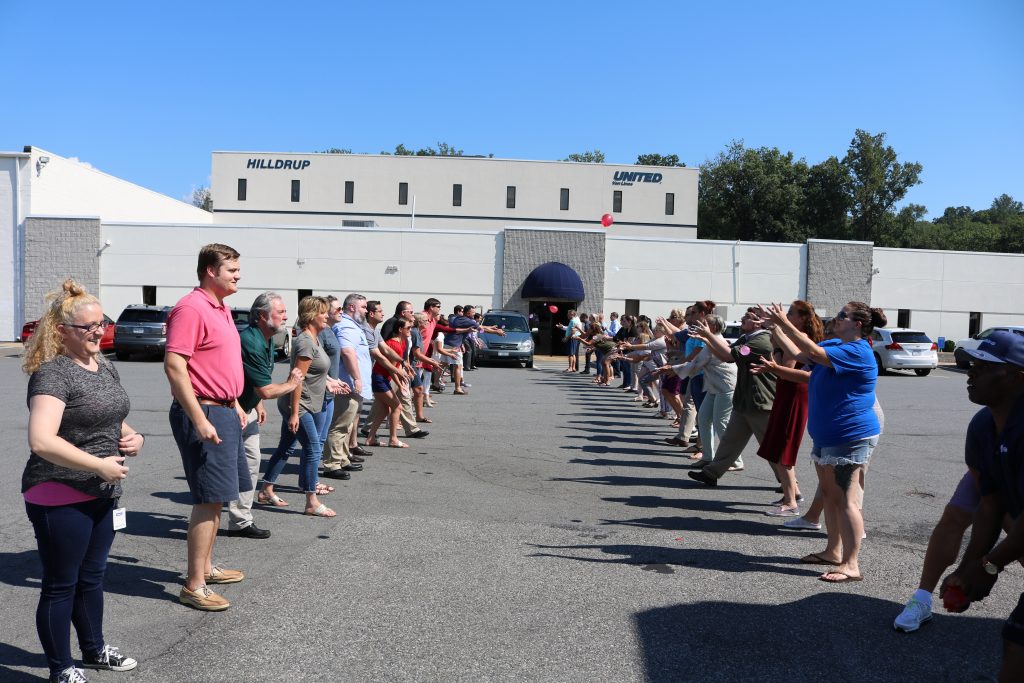 Hilldrup's Stafford employees used their agility and competitive edge to focus on taking top prize in this year's water balloon toss. We love and appreciate the high turnout of this event each year!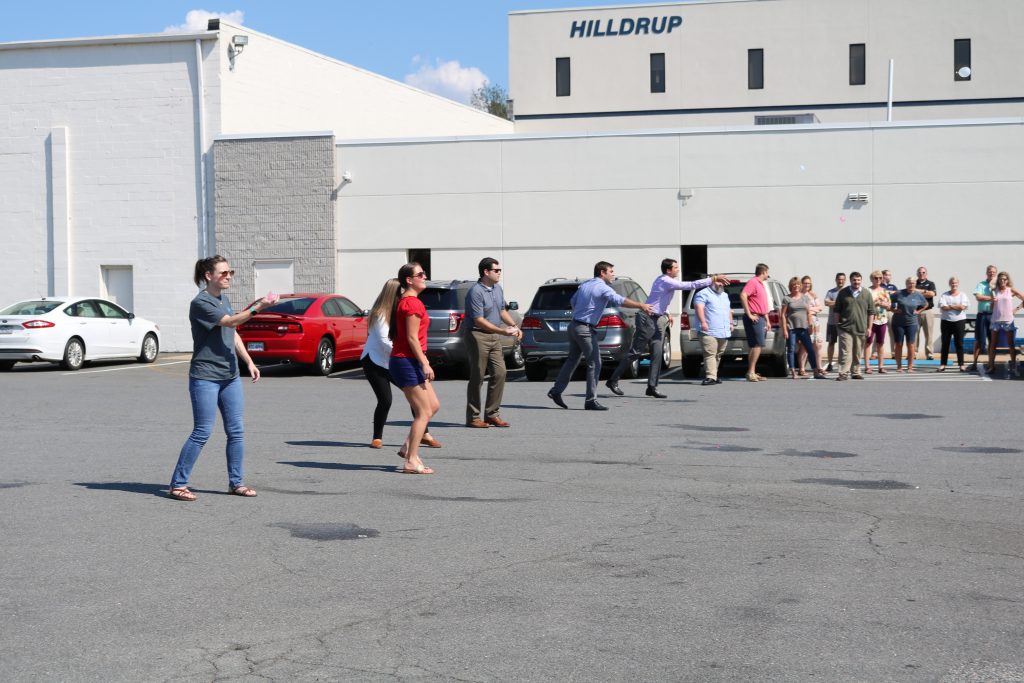 The competition scaled down after a few rounds as the tosses got longer and the catches came up just short!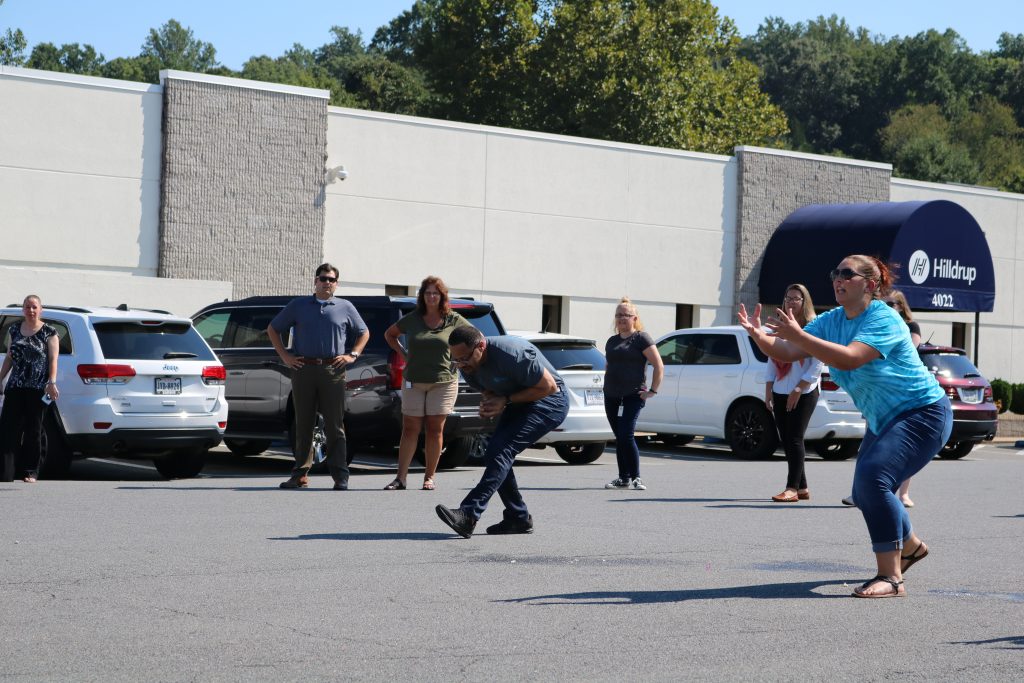 A catch or a miss? Only a handful of competitors were still in the game.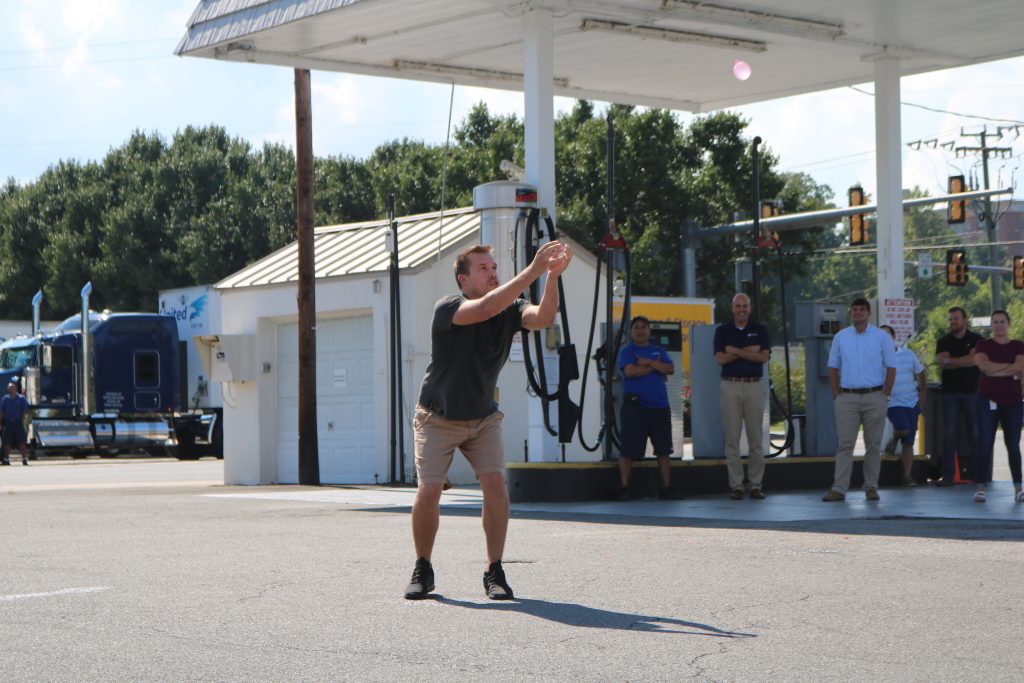 Eric Kirste, International Move Manager, keeps focus to reach the final round of the water balloon toss.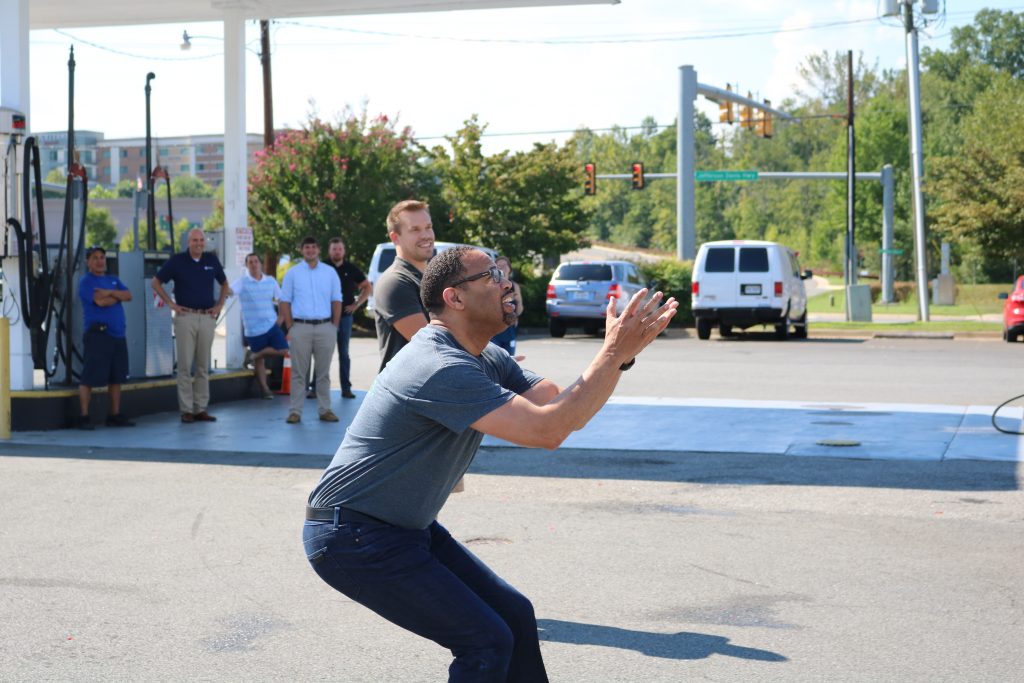 Remus Boxley, VP of Human Resources, prepares to catch a throw from his partner as our team watched to see who would take home top prize.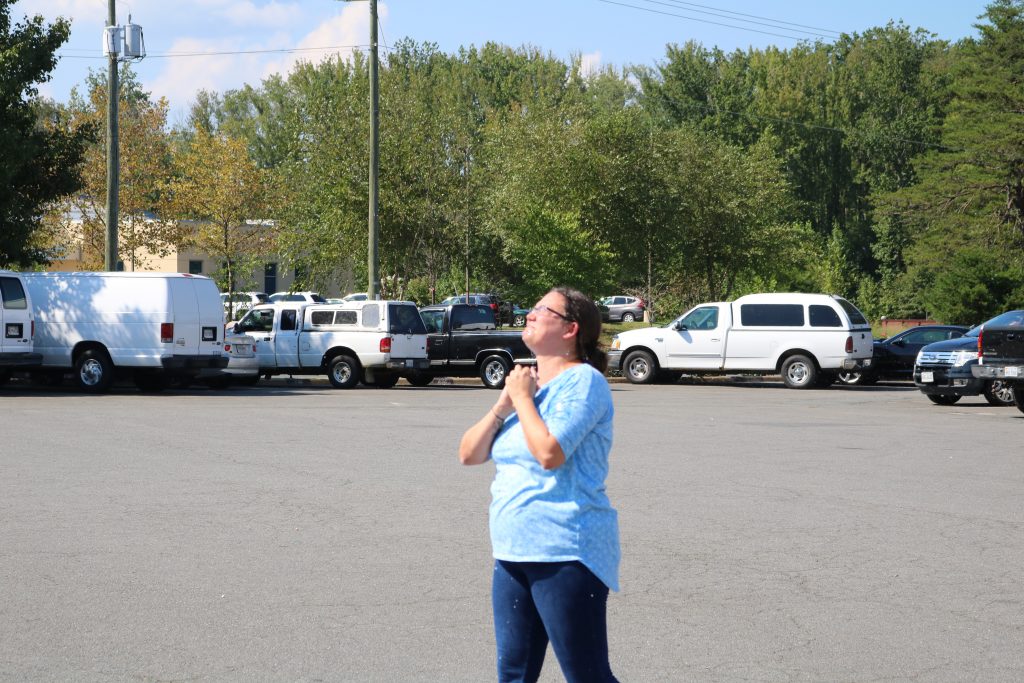 It was a true action shot (and surprise!) as Eric Kirste's partner, Ashley Lamb, International Move Manager, caught the water balloon just before it would break. So close Ashley!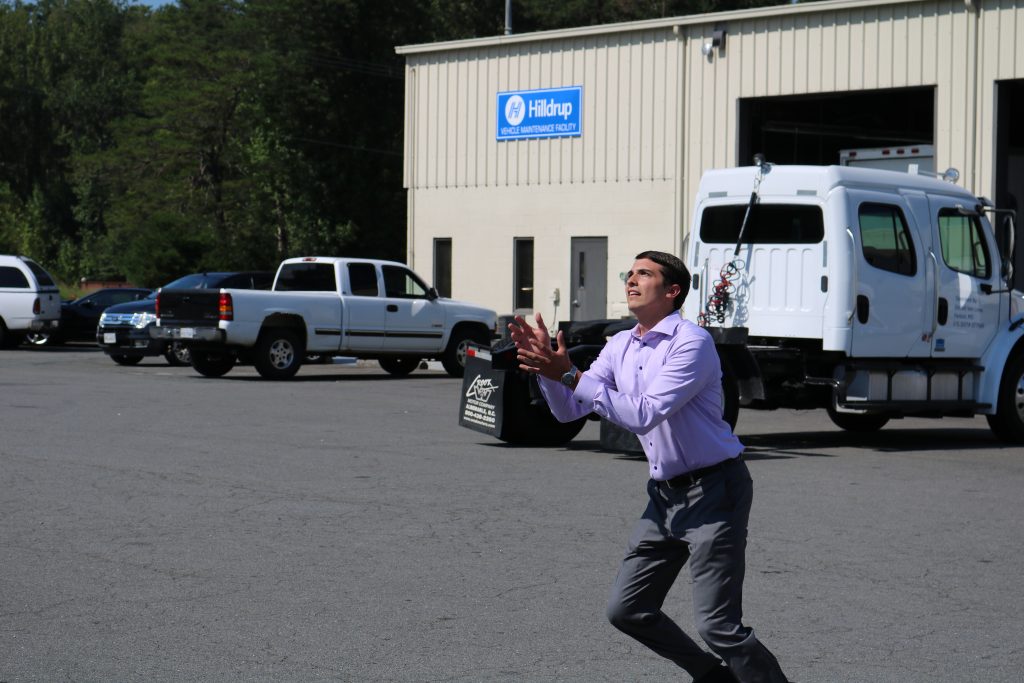 Would Remus' partner, Charlie McDaniel, Manager of Global Sales and Branch Operations, catch one of the final throws of the competition to help win it all?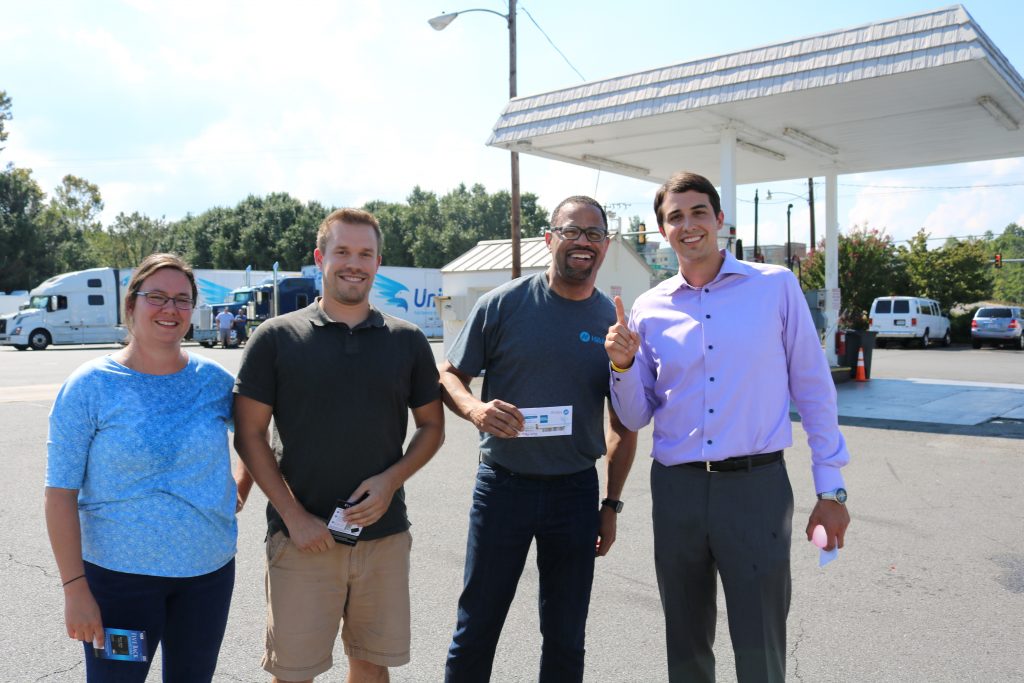 Congratulations to our winners! Remus and Charlie took home top prize with Ashley and Eric following with a close second place prize in the annual competition. Thanks everyone for your participation and teamwork!
---