Mario Erazo Reyes Named United's Runner-Up Van Operator of the Month
We're thrilled that Mario has been honored with this national accolade as a professional Van Operator!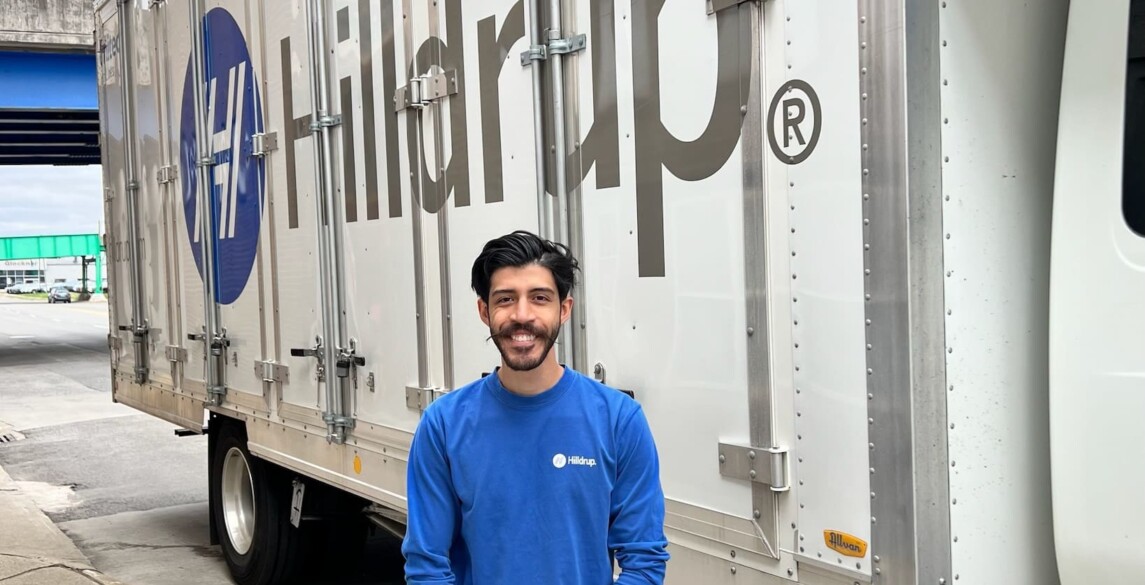 A big congratulations to Hilldrup Van Operator Mario Erazo Reyes who was recently named United Van Lines' Runner-Up Van Operator for March 2023! Representing the Great Lakes/Southeast Region, Mario was recognized for his commitment to safety, quality and delivering excellent customer service to all those he serves as a professional Van Operator.
Mario has been with Hilldrup for four years serving as a move associate and as a Van Operator during his career. An industry veteran of nine years, Mario says every move is unique.
"My favorite thing about being a Van Operator is the ability to visit different states and being able to meet amazing people in every job. I get to learn new, better ways on how to improve my job every day."
To be quality as Van Operator of the Month for United Van Lines, the candidate must meet or exceed a range of statistical criteria that encompasses Van Operator performance. These benchmarks include:
Being qualified in the UniGroup system, the parent company of United Van Lines, for the previous 12 months at least;
Logging more than 25,000 miles in the previous 12 months;
Being a 1-Rated van operator at time of selection;
Earning a Safety Performance Rating (SPR) rating of at least 10,000;
Having no more than 6.0 total points in VTOP, or Van Operator Total Performance, as part of an online system that keeps track of Van Operators SPR points and overall rating and
Maintaining zero Compliance, Safety and Accountability (CSA) points in last 12 months and less than 30 CSA points for past two years.
"The key to being a successful Van Operator is communication," shared Mario. "Customer, crew, dispatch, coordinators – updating everyone involved in the status of the move is key for a smooth relocation process. Lastly, I would say leading your crew and working shoulder to shoulder with them makes the moving process not only more efficient, but smoother."
On behalf of your Operations team and the entire Hilldrup organization, congratulations Mario! This accolade is well-deserved, and we look forward to celebrating your continued success!
---