Members of the Alliance of Interior Designers (AID) Tour Hilldrup Raleigh
Interior designers based throughout the Raleigh market were invited to learn about Hilldrup's warehousing and service offerings.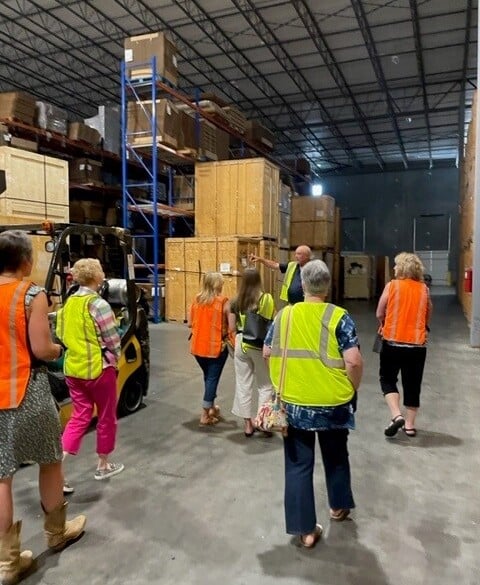 Hilldrup Raleigh was pleased to welcome several interior designers, whose talents have transformed homes and businesses throughout the Raleigh-Durham markets, to learn more about our organization and unique offerings. As members of the Alliance of Interior Designers (AID), these professionals rely on partners like Hilldrup to help receive, warehouse and deliver everything from custom furniture to curated artwork for clients. We were honored to host them and share about how Hilldrup can assist with these needs and more!
Hilldrup Raleigh's Mike Nash, Vice President and General Manager; Dana McCall, Operations Manager; and Chris Whiteman, Director, Workplace Solutions were on-site to welcome our guests for an after-hours tour of our Raleigh office and facility on August 16. We were pleased to share more about our warehouse, which offers 124,000 square feet of secure storage, that we moved into in May 2022.
From sharing about our warehouse receiving and delivery solutions to meeting several of our dedicated professionals, we enjoyed our business meeting and tour with these AID members! Between light refreshments we were happy to have this opportunity to network alongside them and answer any questions on how we can support the warehousing, receiving and delivery needs of our Raleigh community!
Thank you to each of our attendees for your time and engagement, and we look forward to the opportunity to host other open house events in the future!
If you're interested in learning more about our warehousing or receiving and delivery services in the Raleigh area, please reach out to Mike Nash at [email protected] or Chris Whiteman at [email protected].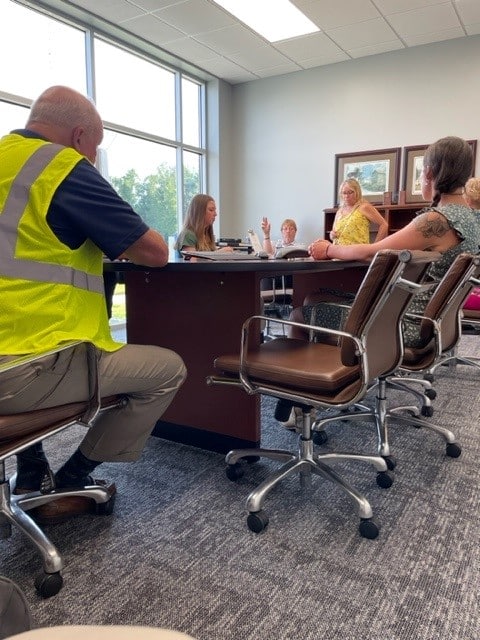 We were excited to welcome and meet with many interior designers based out of the Raleigh market to learn more about the warehousing, receiving and delivery solutions they and their businesses would benefit from.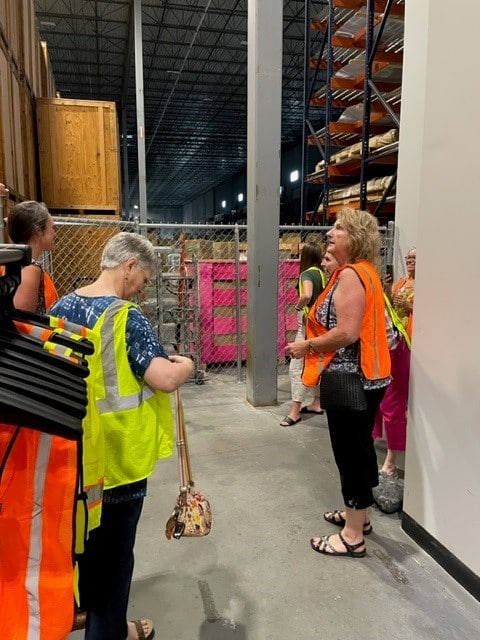 Hilldrup Raleigh's open house event for our guests, interior designers who are a part of the Alliance of Interior Designers (AID) organization, included a facility tour of our warehouse to see our space, crating capabilities and more!
---