Mike Ingram, Hilldrup Van Operator, Recognized as United's Van Operator of the Month
Hilldrup is thrilled to announce that Mike Ingram, Hilldrup Van Operator based out of Stafford, VA, has been honored as United Van…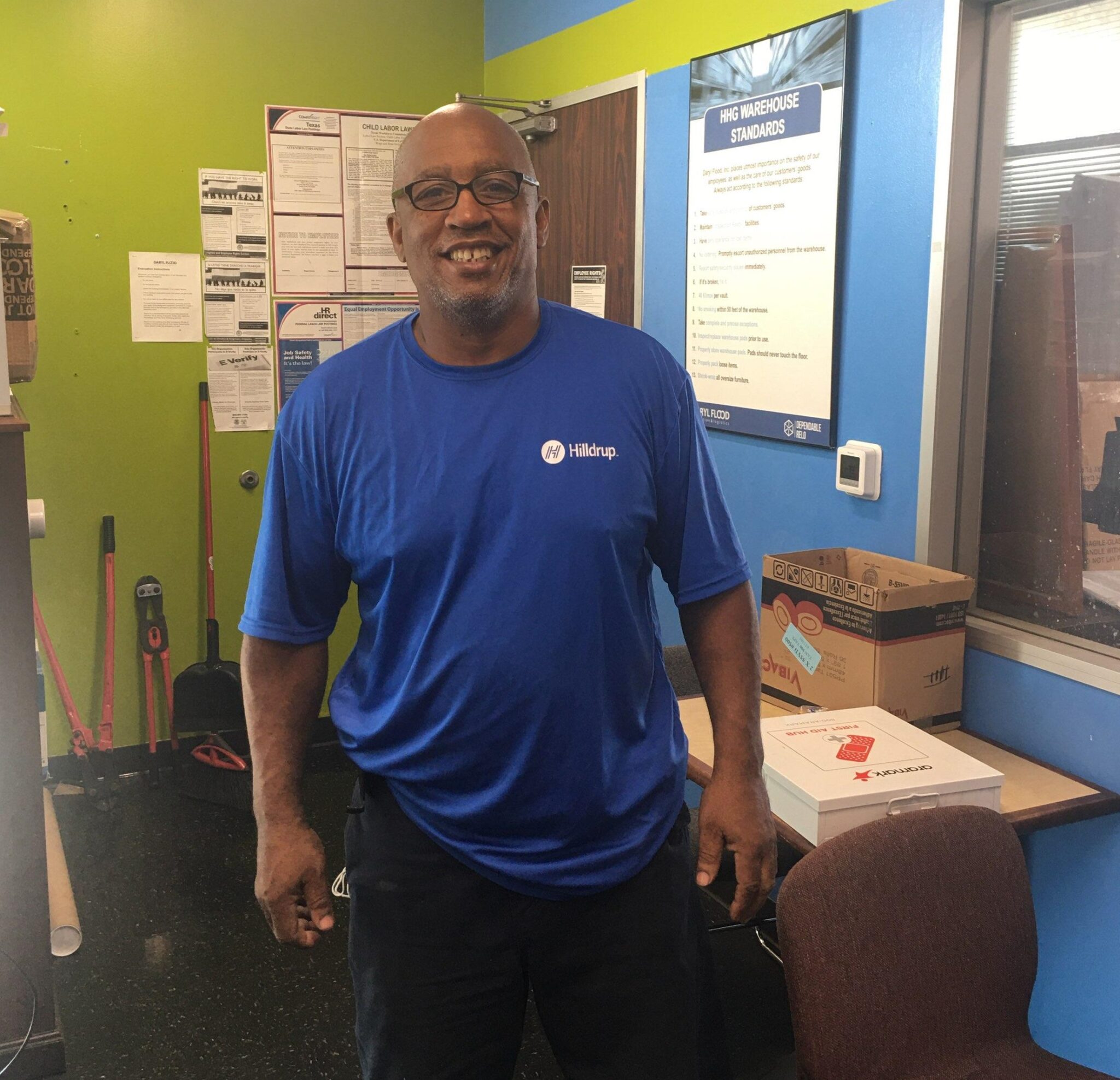 Hilldrup is thrilled to announce that Mike Ingram, Hilldrup Van Operator based out of Stafford, VA, has been honored as United Van Lines' Van Operator of the Month for August 2020. Mike was specifically recognized in the category of Household Goods within the Great Lakes/SE Region.
"I didn't even know I was in the running when Caesar [Lovett – Manager, Long Distance Operations] told me that I had won," shared Mike with a laugh. But talk to Mike for even just a few minutes and you'll quickly realize why his professionalism, experience and unwavering commitment to his craft propelled him to win this nationally recognized accolade from United's network of Van Operators.
Mike, who brings over 43 years of industry experience to his role as a Van Operator, grew up in the industry watching his father in the business. Today, Mike represents the third generation of Van Operators in his family.
Between being the physical driver of the truck, as well as the driving force behind the success of each move, there's a lot that goes into being an award winning Van Operator. To be eligible for the award, there is multiple statistical criteria, which must be met by the Van Operator:
Be qualified in the UniGroup system for at least 12 months
Successfully have driven 50,000 miles based on a 12-month period
Earn a minimum safety performance rating of 25,000
Hold a 100 in safety
Rate a 1 on a scale of 1 – 5, with 1 being the best, in the areas of Claims, Compliance Safety Accountability, Customer Service, and Updating.
For Mike, it's his dedication and careful planning that make him so successful both on and off the road.
"You have to take it one job at a time – you can't get too ahead of yourself because that's when claims or mistakes will happen," Mike explains. "So plan, plan, plan your time accordingly – having a plan is key! And always communicate with your planner and dispatcher so that everyone is on the same page."
With so much experience and insight, what are Mike's words of wisdom to others looking to join the industry as a Van Operator? "You kinda have to be a jack-of-all-trades," he describes with a laugh. "But always go the extra mile and just put your customer first."
We're honored to call Mike one of our very best Van Operators and congratulate him on his recognition in being named United's Van Operator of the Month for August 2020! We look forward to celebrating his many successes in the years to come. On behalf of the entire Hilldrup organization, congratulations, Mike!
"I just love doing it. I truly love what I do, especially being out in the field taking care of customers," describes Mike Ingram, United's Van Operator of the Month for August 2020. Congratulations, Mike on this well-deserved honor!
---