Minimizing Workplace Disruption During an Office Relocation
So, you've decided to relocate your office? With the right planning and communication, you can stay productive before, during and after the move.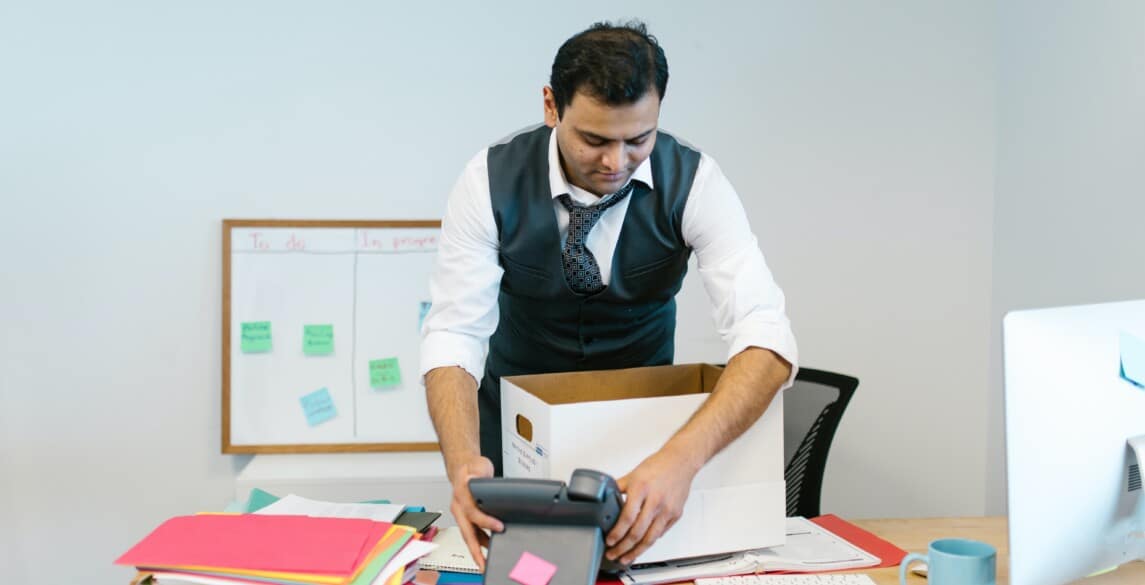 Whether you're dealing with changes in the workforce – possibly stemming from the shift to hybrid work – or simply needing a more efficient and effective place to work, it may be time to consider office relocation. While this may be a necessary step to meet business goals, packing up and moving often is not an inexpensive or simple decision to be made lightly.
From diligent planning to communicating with your employees along the way, there's a right way to go about office relocation without sacrificing productivity and employee satisfaction. Here are some ways to minimize disruptions during the move.
Planning: The First Phase to Moving Your Business
There are quite a few things to take into consideration before jumping into an office relocation. As with any business decision, begin by determining your goals. You may want to lower expenses and move to a less expensive commercial real estate space. Maybe you have fewer in-office employees to accommodate. Whatever the case may be, you'll want to identify the reasons and remind yourself of these goals throughout the process.
Developing a timeline that works best for your work and your employees is crucial to minimizing disruptions. If you know the summer is your busiest time of year, avoid any major changes or moves during this time if possible. Start the planning process as early as possible to alleviate stress and get organized, giving yourself at least six months to a year before the move date.
During the planning phase of relocation, begin creating a detailed budget for expenses. Calculate the direct and indirect costs of the move, including estimated costs for properties in your ideal location, transporting equipment and furniture, professional services and more. Assigning a dedicated team to manage and oversee the office relocation process will help ensure the budget and project timeline are followed.
This group will also be charged with developing and implementing a move checklist. The comprehensive list should include important checkpoints for your relocation and can include things like:
Arrangement of transporting supplies and equipment
Disconnection and installation services
Key dates and responsibilities
List of important contacts for the relocation period
List of important vendors
Site maps
Key roles within your company
Benchmark dates
Security codes
Communication: The Business Move Announcement
To make the relocation a success, you should be transparent and involve your employees as much as you can. Moving can be a big change, which is why it's important to communicate with plenty of notice, be available to answer questions and explain why the move is necessary, how it impacts employees and what they need to do to prepare. If the move is a longer-distance one, offer your employees relocation benefits and information about the new location so they can begin researching housing options and other personal needs.
It's also important that your partners, customers and suppliers know about your move. Once more details are fleshed out, your company's new address, telephone and other contact information should be shared across multiple channels including employees' email signatures, your company's website and social media, etc.
Technology: IT Preparations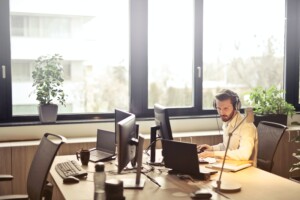 You'll want to make sure your company's IT needs are met during and after the relocation. Here are some steps that can help guide your preparations:
Map out timeframes and identify potential times and reasons for a disruption.
Analyze the new space to inspect electrical connections, IT infrastructure, network capability and physical layouts for running wires and cables.
Analyze your current IT setup and capabilities— this may be the perfect time to explore upgrades or make necessary changes.
Document everything and save backups of important files.
Consult with a professional to ensure the process moves smoothly.
Once moved in, have your IT provider on-site as you test the network and setup.
Research: Finding Your Commercial Movers
Don't be afraid to rely on commercial movers to share their expertise and to support you through your office relocation. A full-service moving company can manage and execute the organization and delivery of files, equipment, furniture and personal effects. Movers can also help with office furniture installation and/or decommission. From packing to unpacking, your relocation partner is here to make the process easy and efficient.
Office Relocation One Step at a Time
By planning thoroughly and well in advance and communicating with each step, you can eliminate downtime and reduce risks. While prepping for office relocation, it's important to think about how each step will factor into your employees' day-to-day work and where potential roadblocks may arise. Seeking professional assistance, from technology to the actual move, may help mitigate issues and alleviate some of the pressure during this big change.
Hilldrup is invested in the success of your office relocation and is always there to ensure your move goes smoothly. Learn more about how we can help, and contact us today for a free, personalized quote! No move is too big or too small for Hilldrup to handle.
---