Mobility Networking Event with Rocket Mortgage at Truist Field
Thank you to our colleagues and friends for joining us and Rocket Mortgage for a night at Truist Field!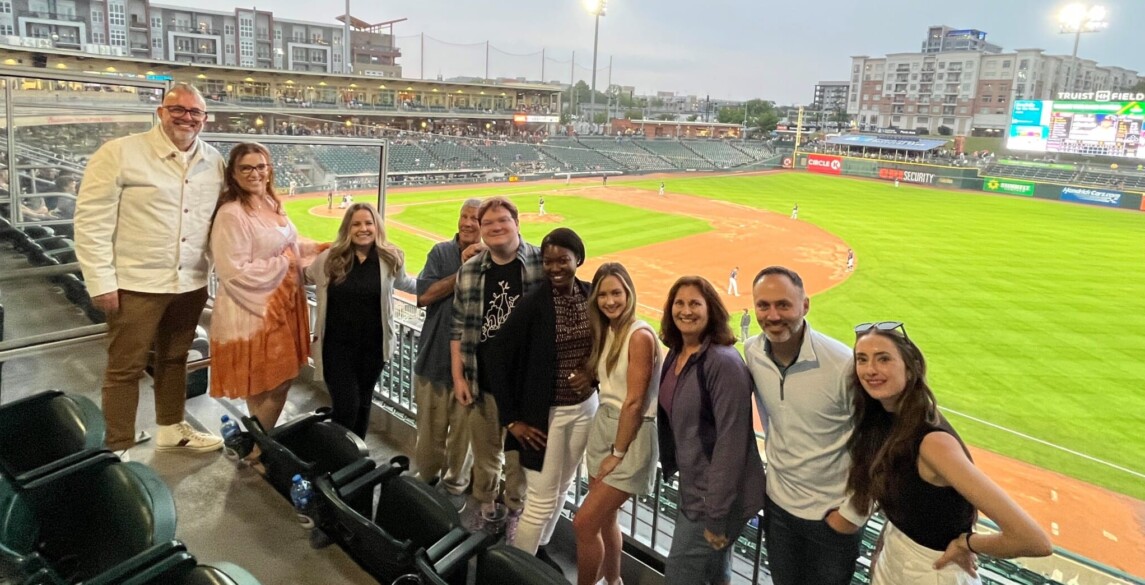 A rainy forecast didn't deter friends and colleagues from joining Hilldrup and Rocket Mortgage for a night of baseball at Truist Field! We were excited to cheer on the Charlotte Knights as they played the Scranton/Wilkes-Barre (SWB) RailRiders at home on May 18. The mid-week game not only broke up the work week for us all but was the perfect opportunity to get together to talk about our industries, challenges and opportunities.
Onie Girton, Senior Vice President, Sales and Client Services, and Molly Vickery, Corporate Sales Executive, hosted the evening's event with Joe Dudek of Rocket Mortgage. We've been excited to partner with Joe for networking events at the Truist Field previously and knew our guests would be in for a great time! We enjoyed catching up with many new and familiar faces to talk about how Hilldrup and Rocket Mortgage can assist with their organization's mobility and mortgage loan needs.
The event wasn't all about business of course! Attendees enjoyed a reserved suite at Truist Field to not only watch the game but also enjoy delicious ballpark food and drinks. We were thankful for such a great turnout and to see so many of our colleagues together again.
While the night may not have been a win for the Charlotte Knights, being with friends was a win in our book. Thank you to everyone who came out to hang out with us – we look forward to similar events in the future!
If you're a mobility professional located in or around the Charlotte, NC area and are interested in learning more about Hilldrup's offerings, or in attending future events, contact Molly Vickery at [email protected].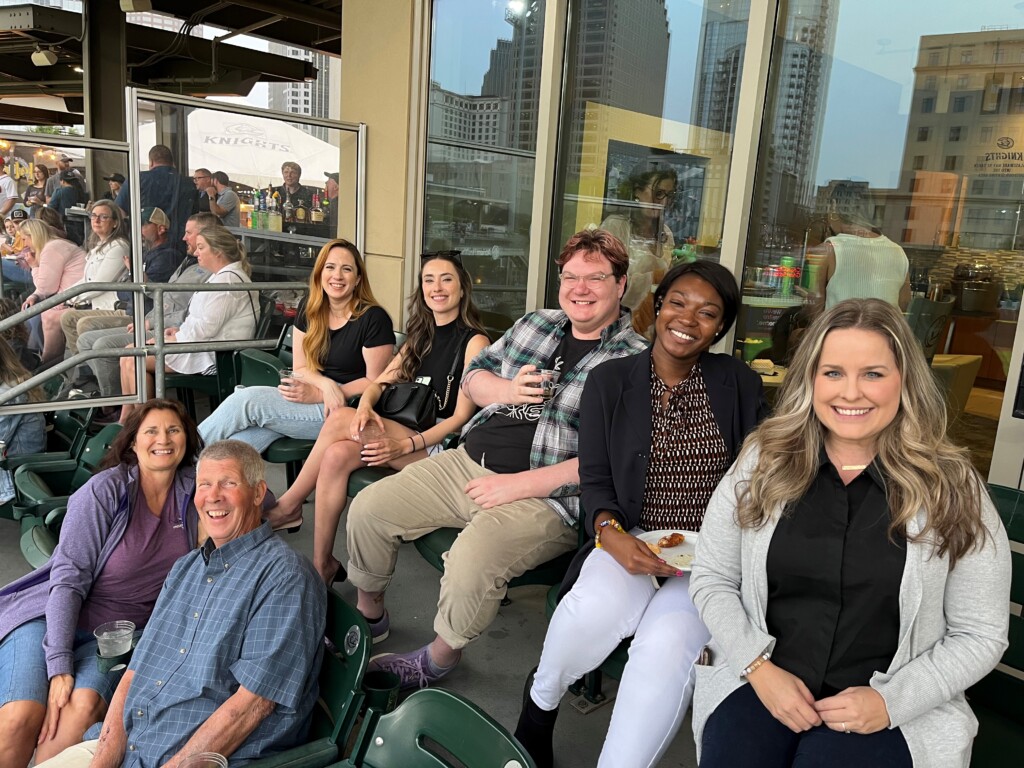 We loved seeing new and familiar faces at our mobility networking event at Truist Field! We enjoyed not only a great view and seats at the park but also food and drinks from our party's suite.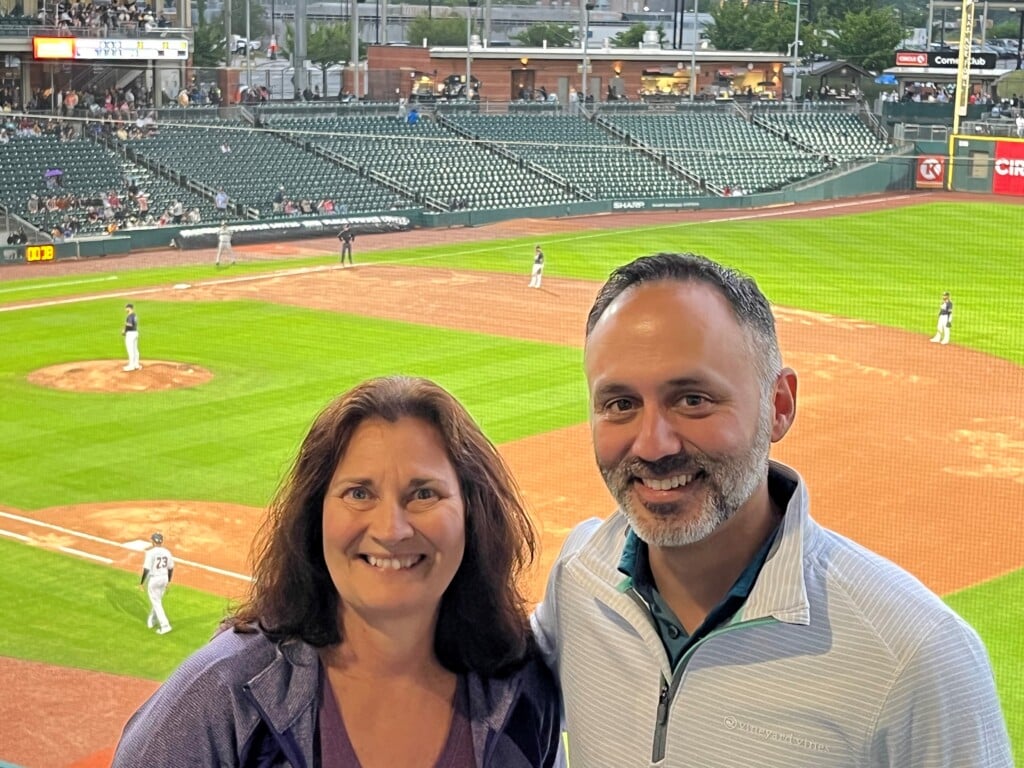 We were thrilled to have Terry Reiter of Trane Technologies, left, join us! Special thank you to Rocket Mortgage's Joe Dudek, right, for partnering with Hilldrup to make this event so successful. We loved having Joe to share more about Rocket Mortgage and make our guests feel welcomed!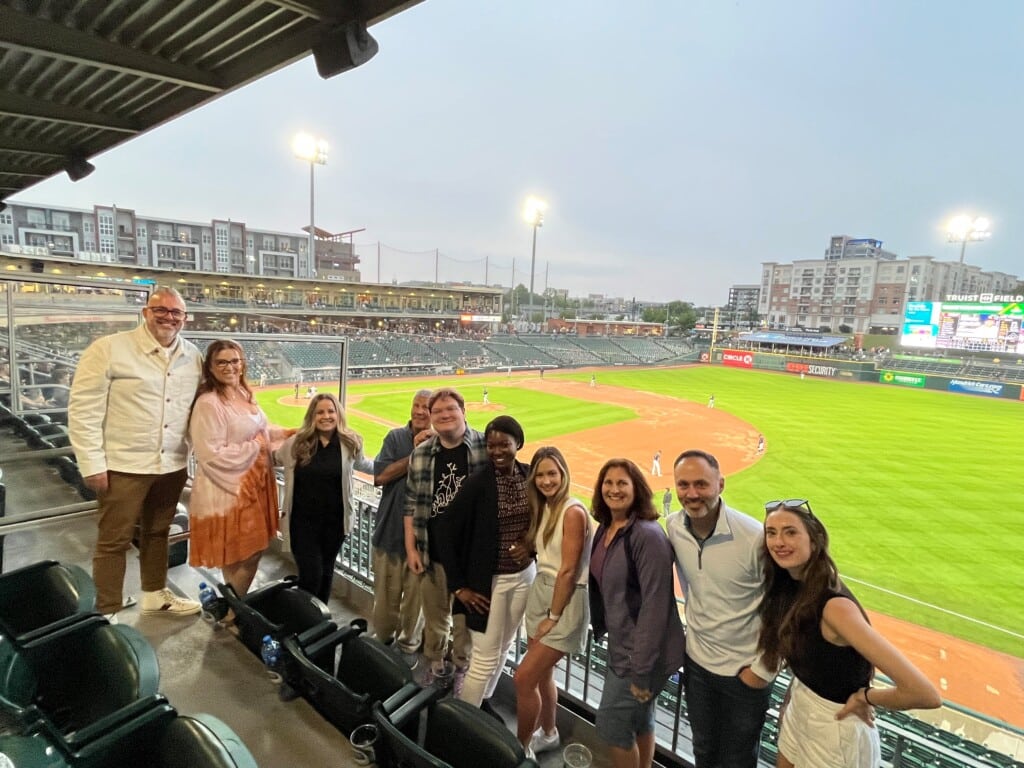 Thank you to all who came out to join us – and cheer on the Charlotte Knights! – despite a rainy forecast. We look forward to seeing you all again soon!
---