Move For Hunger
Giving back to the communities we serve has always been an integral part of our culture at Hilldrup. One non-profit that is…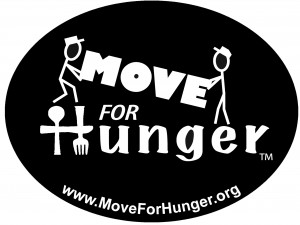 Giving back to the communities we serve has always been an integral part of our culture at Hilldrup. One non-profit that is near and dear to us is Move For Hunger. If you've ever moved with us before, you are already familiar with them, but for everyone else, Move For Hunger partners with moving companies and realtors to collect food for local food banks.
How does the process work?
Many people who move are tempted to simply throw away the cans in their pantry instead of boxing them up and lugging them to their new home. Move For Hunger offers a third, and simpler, option – just leave it behind. They work with moving companies like Hilldrup and realtors to collect the left-behind non-perishables and donate them to a local food bank. It couldn't be easier, especially considering the good it does.
Each one of Hilldrup's offices works with Move For Hunger to help those struggling to find their next meal. Together our locations have contributed more than 4,134 lbs. of food, providing nearly 3,100 meals to those in need. Through this partnership we have been able to give back to the communities we serve.  Thank you to our Atlanta, Ga., Durham, N.C., Charlotte, N.C., Greenville, S.C., Orlando, Fla., Richmond, Va. and Stafford, Va. locations for making this program a success
As you're immediately made aware upon visiting Move For Hunger's website, one in six Americans struggle to find their next meal. It's a problem that unfortunately affects every community in some way. Whether or not you use a moving company on your next move, consider donating your food to Move For Hunger. It not only takes the burden off you, but also a family in need.
---