Moving Day is Here: Preparing for a Move
"Whether you're moving into a newly purchased home, relocating for a big promotion or moving in with your significant other, congratulations! Moving…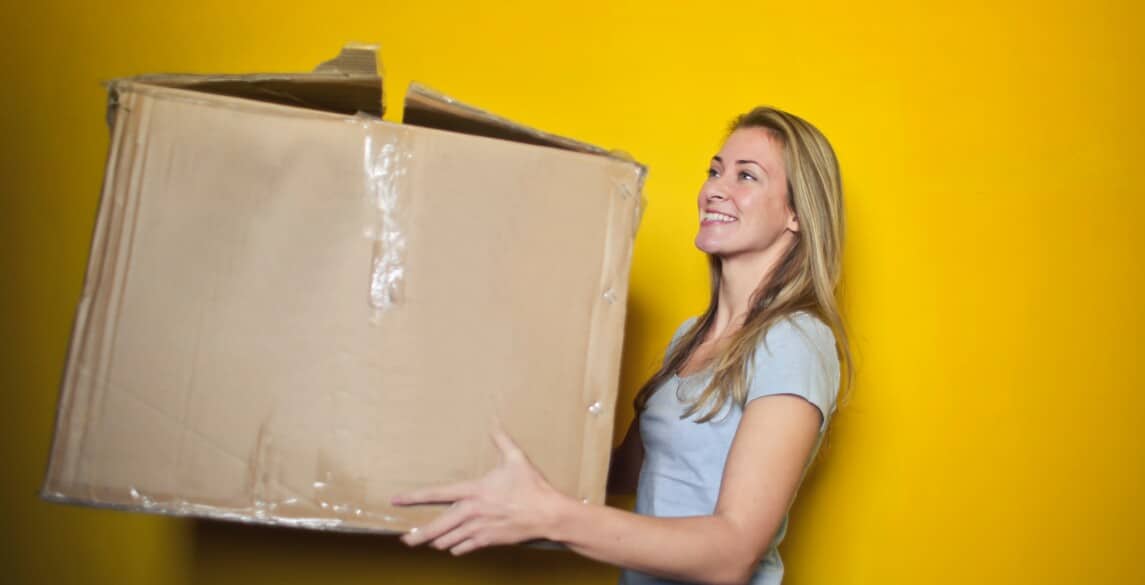 "Whether you're moving into a newly purchased home, relocating for a big promotion or moving in with your significant other, congratulations!
Moving is an exciting time in a person's life. It's an opportunity for a fresh start, to purge old furniture in exchange for that new five-piece sectional you've been eyeing, and a time to decorate and create a new space you'll soon call home. However, with all the excitement of moving comes serious planning and hard work. While finding the right moving company to assist with the physical move itself is key for ensuring a smooth transition, there is still much to be done well ahead of moving day.
From prepping and purging your belongings to moving day needs, here are a few tips for preparing for a big move.
Prepare your belongings
Eliminate the excess.
You can save time, money and effort by parting with items that undoubtedly will collect dust in your new home before you pack and move them. It can be tough to let go of items that have sentimental value, but there are several ways to help you get into the mindset before a major purge – these range from the morbid, yet productive practice of Swedish Death Cleaning to deciding whether something brings you joy.
Is it movable?
Despite whether something might bring you joy, moving it just might not be an option. Downsizing into a smaller home or apartment might mean having to downsize large sectionals or dining room furniture. Narrow stairwells and doorframes at your unloading destination might be another reason for having to buy new, smaller furniture. Be proactive and take a tape measurer to hallways, doorframes and other routes in your new home to be sure your current furnishings will fit. 
What to do with the un-movables.
Once you've created a list of items that won't be making the trip, there are several avenues for discarding everything – some of which will even make you money!
Online sites like Facebook Marketplace, Craigslist and LetGo are great platforms for selling your used items within your community.
Yard sales are a great old-school option if you'd prefer not to post items and coordinate transactions with people online.
Second-hand boutiques and thrift stores often will purchase gently used clothing, jewelry and other household goods.
Consider donating unwanted items to shelters for the homeless, battered women and children. You can even donate unusable sheets and towels to animal shelters.
Take inventory
Now that you've purged, take inventory of your furniture and other valuable items. Note where valuables and items you'll need immediately have been packed so you can find them right away once you arrive at your new home. 
Protect your belongings
Separate valuable, personal items
It's always best to transport irreplaceable belongings and important documents like birth certificates and social security cards yourself. Plan to pack these items separately and keep them away from the belongings that your movers will take to avoid confusion.
Insure your move with valuation
Valuation is similar to insurance. It provides compensation for belongings that are lost or damaged during a move. And just like insurance, there are levels of "coverage" customers can opt into: released value protection and full value protection.
With released value protection, a moving companywill typically assume liability at 60 cents per pound per article based on weight, according to the Federal Motor Carrier Safety Administration (FMCSA). This means if any of your items are lost or broken during a move, you will receive a check for 60 cents on the dollar for how much your belonging weighs, not how much it's actually worth. Released value protection typically is the cheapest route and comes with minimal coverage.
When opting into full protection value, your mover is responsible for the replacement value of lost or damaged items and has the option to repair, replace or make a cash settlement for the cost of repair or replacement, according to FMCSA.
Like insurance policies, move valuation differs from moving company to moving company and can be complex. Be sure to ask you move coordinator to break down the details of these moving options so you can make the best decision for your move.
Third-party insurance
If valuation is not of interest to you, check with your home and auto insurance company to see if they offer moving protection. Some homeowner's insurance plans even include moving insurance. When purchasing third-party insurance for your move, moving companies will typically still offer released value protection as part of a moving package, so in the event of loss or damages, you will receive 60 cents per pound per article on the dollar and the insurance will reimburse the rest. 
Plan for day of needs
Plan for family members
Hauling furniture, heavy boxes and other items can be a very dangerous environment for children and pets, so be sure to book a sitter well ahead of moving day. Finding the right pet daycare can be a process in itself when you consider researching and touring facilities.
Moving kit
If you're moving during peak season (between Memorial Day and Labor Day), chances are temperatures will be toasty outside. Be sure to stay fueled and hydrated and have everything you'll need with a day-of moving kit. Items to consider having readily available to you and your movers include:
Cooler with ice
Water bottles, Gatorade, etc.
Towels
Cleaning supplies
Light snacks
Phone charger
First aid kit
Money for tipping your movers should you choose to do so

Crews don't expect tip, and it's at your discretion. If you do provide one, please give the money to the team lead, who will allocate it to their team.
Post-most kit
You've made it to your new home! It's been a long day of moving and an ice-cold shower is calling your name. Don't unnecessarily delay that joy because you can't find the box with your towels – or worse, you can't find the toilet paper. That's where a post-move kit will come in handy to supply the necessities for any immediate post-move needs. Common items to include:
Travel toiletries
Towels, washcloths
Toilet paper, paper towels
Cleaning supplies
Change of clothes
Expect the unexpected
Hopefully this won't be the case, but be prepared for the possibility of bad weather, illness or some other reason (moving truck breaks down) might require you to reschedule your move. If possible, be sure to plan your move a week or two ahead of when you need to be out of your old home to give you plenty of buffer.
As best you can, be patient and remember that the more prepared you are ahead of moving day, the smoother the transition into your new home will be. If you have questions about moving, valuation or anything else related to your upcoming move, don't hesitate to contact us."
---