Nightmare Moves – How Things Can Go Wrong If Not Done Right
This is the season of frights and terrors. Things that go bump in the night or the boogeyman in your closet are…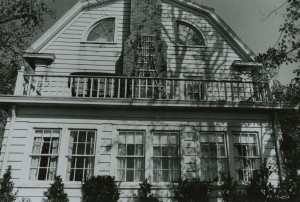 This is the season of frights and terrors. Things that go bump in the night or the boogeyman in your closet are expected this time of year, but a terrifying move? Those stories should be left for movies like The Amityville Horror.
There are a couple common – and potentially costly – unfortunate choices people make that could cause a nightmare move. Avoid these if you want to steer clear of the move monster!
Deals too good to be true: It's tempting to find ways to save on a move since there generally are a lot of added expenses in the weeks leading up to the big day. Unfortunately, there are rogue movers that like to take advantage of cost-conscious families. As we've discussed before, rogue movers promise a low price, but then charge a significantly higher one once your belongings are on the truck and will hold them hostage until you pay up. Although there are services available to help victims of rogue movers, it's better to avoid them altogether.
Left alone in the dark: In the same vein as going with the cheapest available option, it's a red flag when you don't actually speak with a real-life person at any point before the movers show up. Every move is different and to give you an accurate cost estimate, you need to have someone like one of our surveyors visit your home to evaluate everything that needs to be shipped. If nothing else, it's a good way to do a gut check to make sure you're comfortable with your moving company. These are the people who are going to pack up, ship and unload nearly all of your possessions. It's important to have a good feeling about them.
Putting off the inevitable: Regardless of whether you go with a moving company or do it yourself, be sure to give yourself plenty of time to prepare for your move – especially if you need to reserve a truck or storage space. There's nothing worse than having all your stuff ready to go, but no means to transport it all.
We understand there's a lot to consider when deciding whether to use a moving company like Hilldrup, but moves can easily become a complicated affair, and it's easy for things to go wrong when you try to manage the whole process yourself – or even worse, when you get involved with a rogue mover. Keep these tips in mind to avoid a lot of heartache, and as always, if there's any way Hilldrup can help with your next move, please give us a call.
---