Oluwaseun "Olu" Osinowo is United Van Lines' 2020 Van Operator of the Year
Congratulations to Olu for his national recognition based on his excellent performance in a variety of criteria.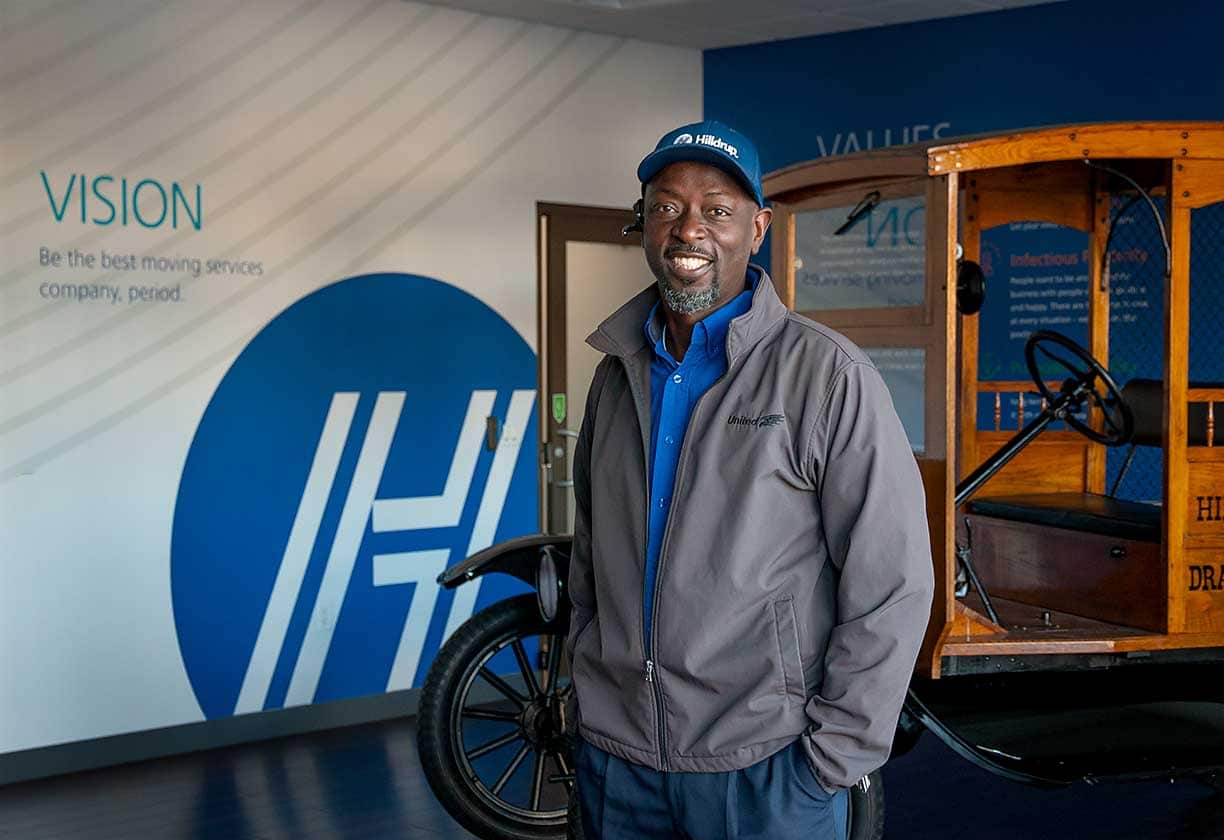 Hilldrup is thrilled to announce that our very own Oluwaseun "Olu" Osinowo, Van Operator, has been named United Van Lines' 2020 Van Operator of the Year! An award-winning Van Operator based out of Hilldrup's Corporate Headquarters in Stafford, VA, Olu has been recognized on a national level for his commitment to quality, safety and service.
United Van Lines, of whom Hilldrup is an agent, is one of the nation's leading transporters of household and corporate goods. The van line is comprised of more than 400 independently owned agencies and thousands of Van Operators across the U.S.
The recipient of United Van Lines' Van Operator of the Year Award is determined based upon performance and data gathered by United Van Lines and from our customers. Therefore, the winner is the top performer in direct competition with over 4,000 Van Operators in the UniGroup system. Olu was awarded for his performance in the following areas:
2020 Total Linehaul Revenue – $380,981.00
2020 Safety Rating – zero safety infractions in 72,495 miles driven
Claim liability percentage – 0.62%; calculated by dividing total annual claims dollars by total line haul, with 0.75% and below considered top tier.
Customer satisfaction rating – 97.76%
Just one year after beginning his professional driving career, Olu joined United Van Lines in 1996. Since then, he's served countless customers from coast to coast and has found his home at Hilldrup. As a part of our team, Olu was recognized as United Van Lines' Van Operator of the Month for December 2020 and October 2019 as well as Runner-Up Van Operator of the Month in June 2020.
"Olu has been an outstanding example of what every Hilldrup Van Operator should strive to be," said Randy Rantz, Senior Vice President, Operations. "His attitude, work ethic and commitment to his customers has made him standout not only just at Hilldrup but on a national level with United Van Lines."
Recently, we caught up with Olu over the phone to hear how he learned of his win, what inspired him to pursue a career in the industry and his approach to all things in business and life.
Hilldrup: Wow, congratulations! How did you find out that you had won United Van Lines' 2020 Van Operator of the Year award and what was your reaction?
Olu: A few weeks ago, Randy Rantz called me through a conference line while I was out on the road. I could tell there were a few people on the other end and he said he needed to talk to me about "something." Retelling the story to my wife, she interrupted at that part saying, "What did you do wrong?!" [laughs] The call turned out to be about something that I had done right for a long time!
United has a lot of good drivers and Hilldrup has many outstanding veteran drivers as well. The criteria to be eligible [for United's Van Operator of the Year Award] alone amongst thousands of Van Operators in the network – it's a blessing. I thank God first and foremost.
H: This year especially, being a Van Operator must have been more challenging than ever before due to COVID-19. What has this year looked like for you with all the challenges and unknowns surrounding the pandemic?
O: It takes a lot of grit and determination to be a successful Van Operator – but I've tried to always see the opportunities that have been a part of that journey. The timing of the pandemic was crazy. I typically try to take some time in the spring, ahead of the busy moving season, to visit family in Africa. And so it was around that time, while I was in Africa, that COVID-19 really started to spread around the globe. I'm a dual citizen and so my wife was trying to help me arrange a flight to get back to the U.S. – flights were getting cancelled of course and everything. I was constantly updating Randy and Caesar [Lovett, Manager, Long Distance Operations] on where I was and my return plans!
H: Can you tell us a bit about your family and how they've influenced your career?
O: My parents are here in the U.S. but I have lots of cousins and aunts in West Africa. My wife and I have three children – one who is 23 and an engineer; another is 22 and a nurse and our 15-year old is in high school. My eldest is the reason I got into the industry. My wife and I were expecting our first child when I was an upperclassman in college and so I needed a career to support us. I went through the process of taking the written test and behind the wheel tests – I was determined to not be intimidated by the size of the trucks. Failure was not an option!
H: And now look at your success! What are some things that you keep in mind as you serve your customers across the U.S. during what can often be a stressful time in their lives?
O: I think it's always important to set clear expectations and don't go into something thinking that someone owes you anything. You have to do right by everyone – I take that to each household that I serve as a Van Operator. It's my approach to life and business: just always do the right thing. If you do that, everything else will fall into place.
Congratulations, Olu! Thank you for all that you do for our customers, organization and industry every day. You can learn more about Olu by watching United Van Lines' video all about Olu's career and commitment to being the best, every day.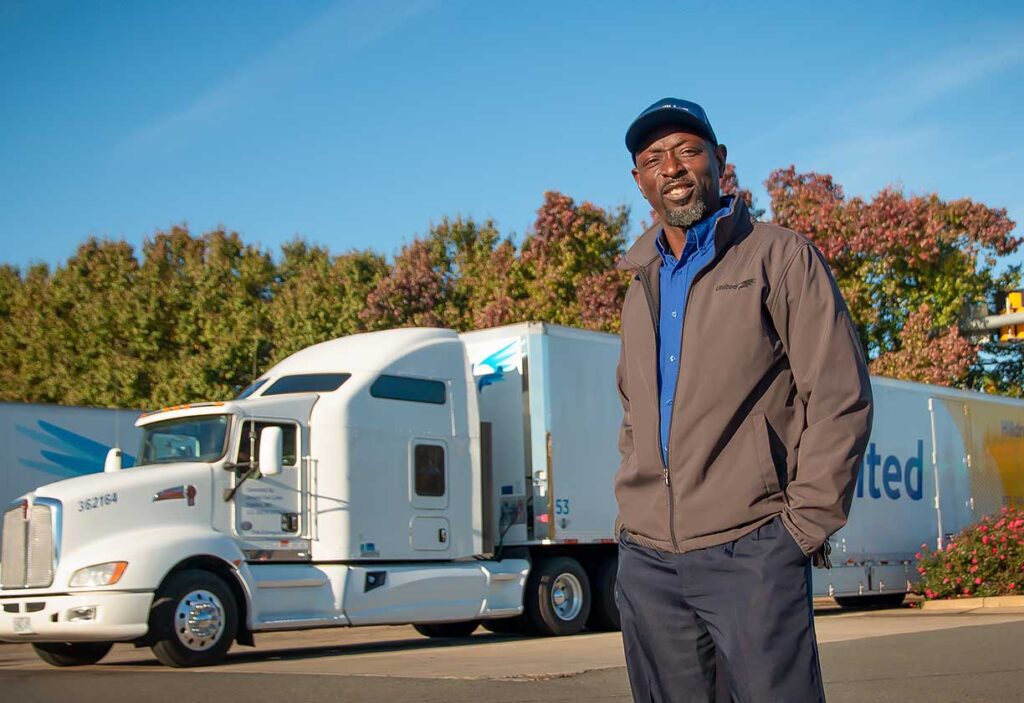 Oluwasen "Olu" Osinowo, Hilldrup Van Operator, is United Van Lines' 2020 Van Operator of the Year. During a year where a novel virus swept the nation and world, Olu continued to serve customers across the nation with the professionalism, kindness and confidence that propelled him to win this national accolade.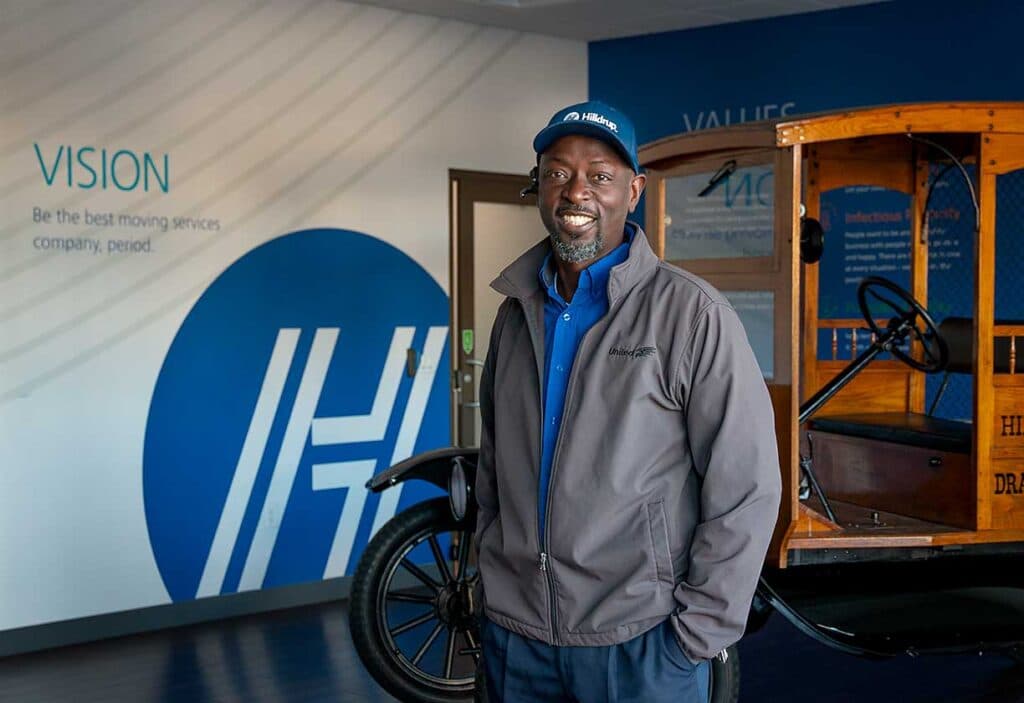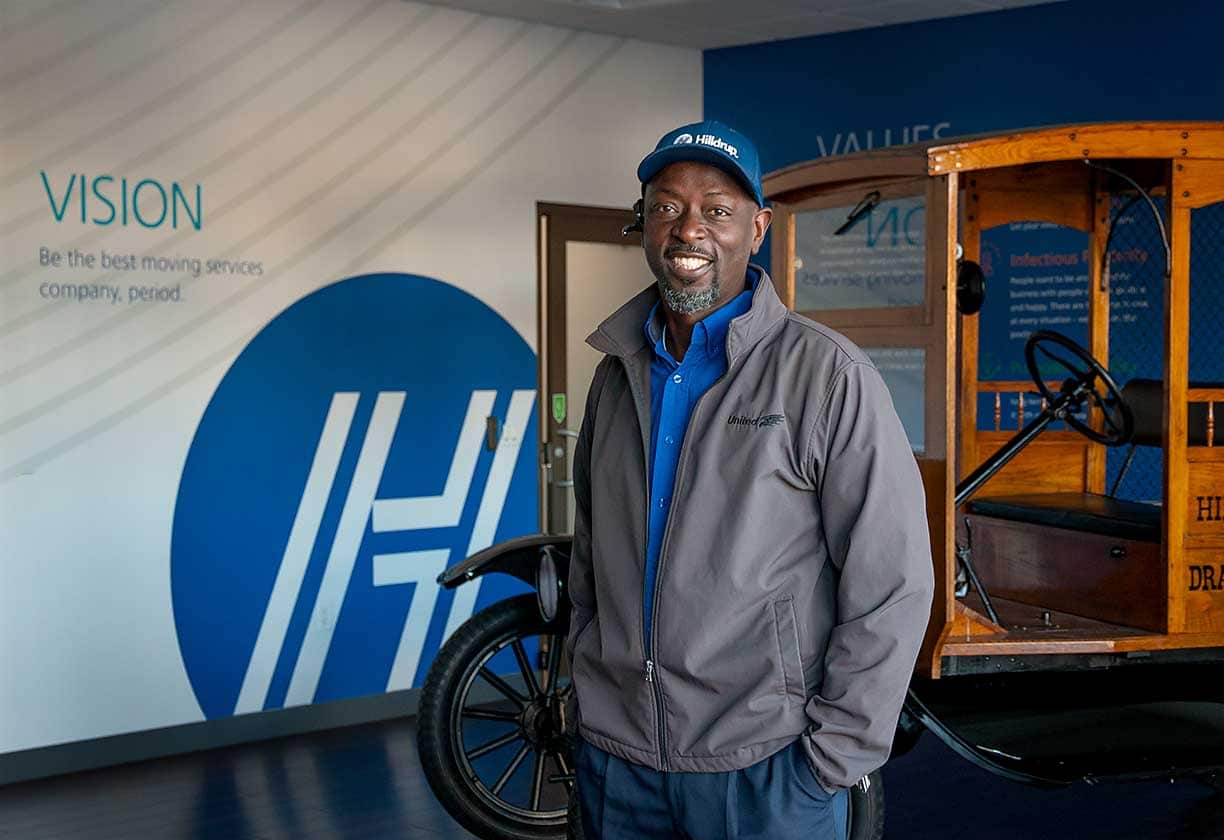 "United has a lot of good drivers and Hilldrup has many outstanding veteran drivers as well," said Olu Osinowo. "The criteria to be eligible [for United's Van Operator of the Year Award] alone amongst thousands of Van Operators in the network – it's a blessing. I thank God first and foremost."
---