Orlando Celebrates Warehouse Appreciation Day
A celebration was in order to thank our warehouse professionals in Orlando for their hard work and dedication.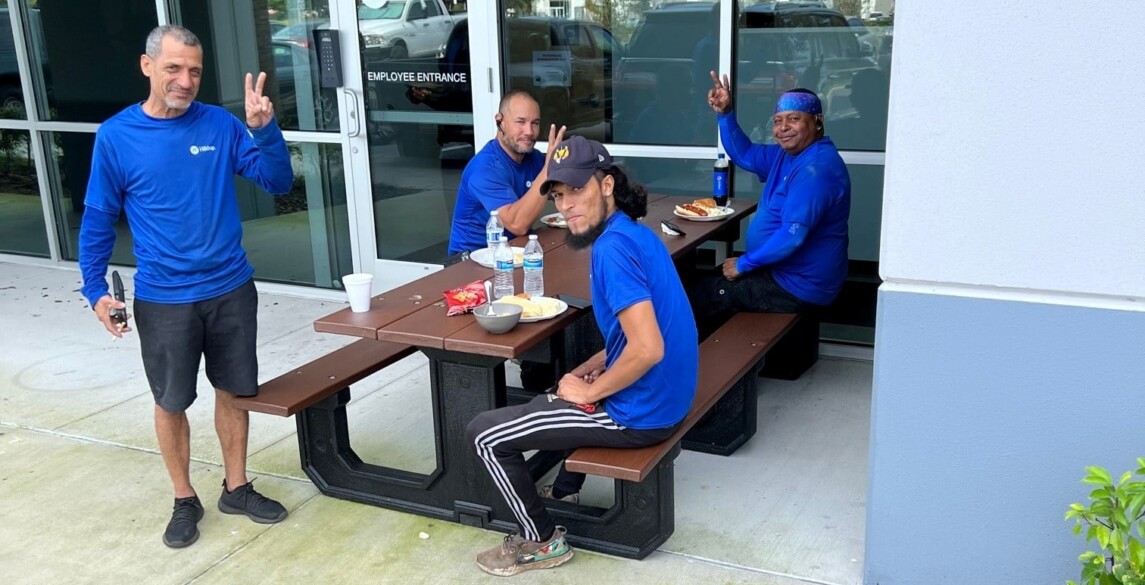 On November 17, Orlando held a "Warehouse Appreciation Day" for our hard-working warehouse service team members. As the height of the household goods peak moving season settles as we approach the end of the year, Orlando's warehouse teams' outstanding efforts and dedication called for a celebration!
In May, Orlando's branch relocated to a new, state-of-the-art facility requiring the support of our warehouse professionals. The move entailed relocating to a space three times the size of our previous building; this, coupled with warehousing being in high demand in our large facility over this year, the volume of work our professionals have handled has been nothing short of impressive.
To celebrate and thank these professionals, Orlando fired up the grill to cook burgers and hot dogs for a celebratory lunch. From potato salad to beans and chips, there was a large spread of food to enjoy.
On behalf of all of us at Hilldrup, thank you to Orlando's warehouse team for keeping our organization and our customers moving seamlessly!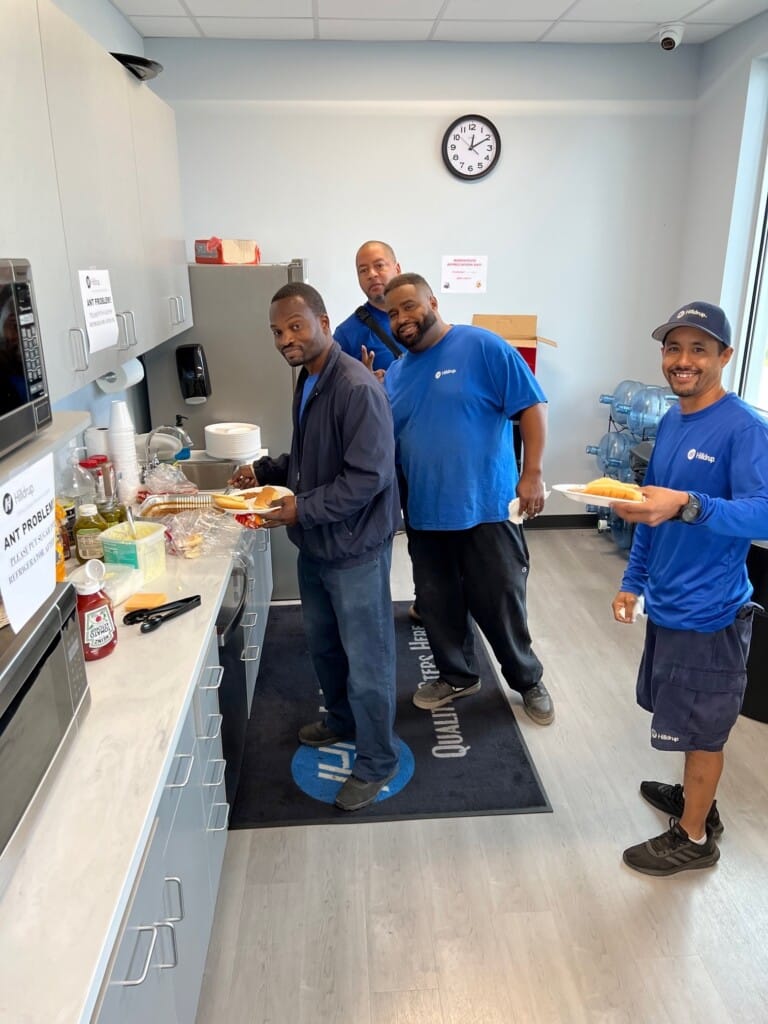 A celebratory lunch was held for our Orlando warehouse team to say thank you for a job well done this year.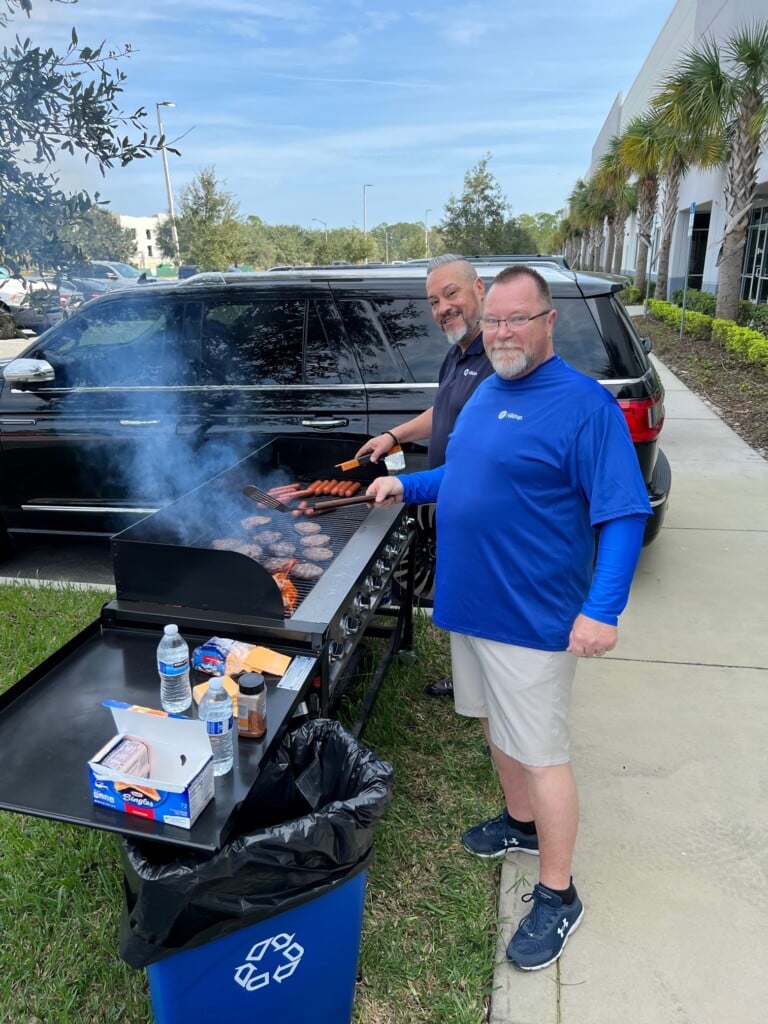 Orlando fired up the grill to serve hot dogs and hamburgers to the hard-working warehouse team in appreciation for all their success this past year.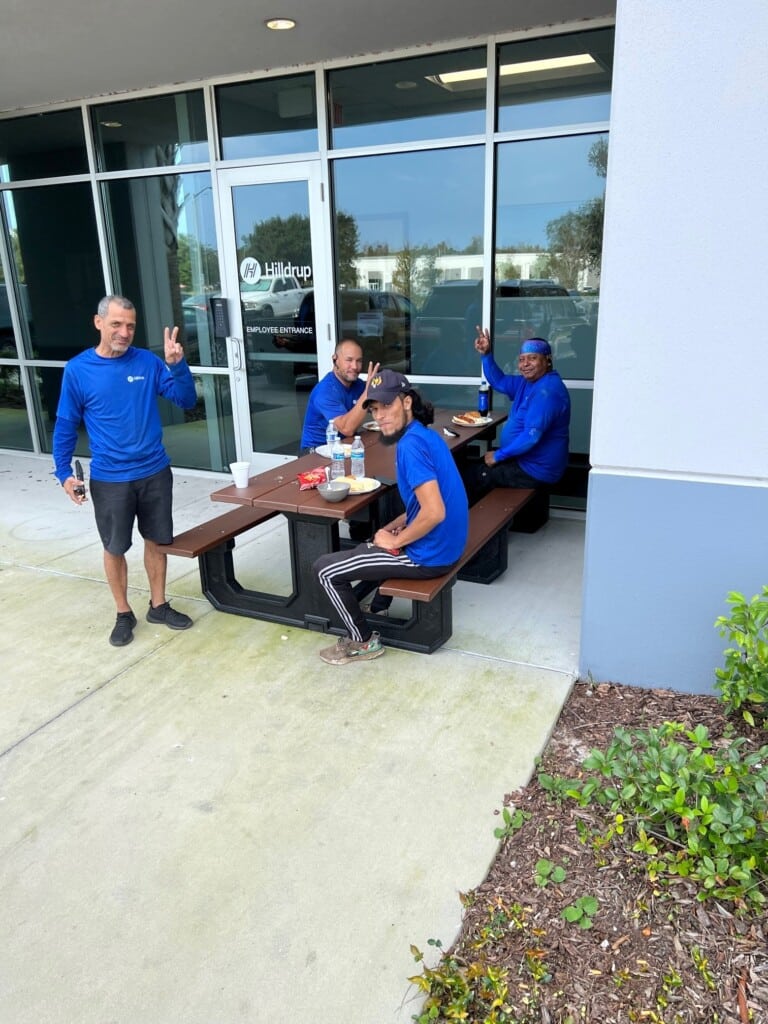 Simply put, our success wouldn't be possible without our warehouse teams! Thank you for all that you do, and we hope you enjoyed this celebration in appreciation for a job well done!
---