Our Top 10 Best Places to Retire on the East Coast 2022
Retirement should be a time to relax and enjoy yourself after years of working, and for many, raising a family. While some…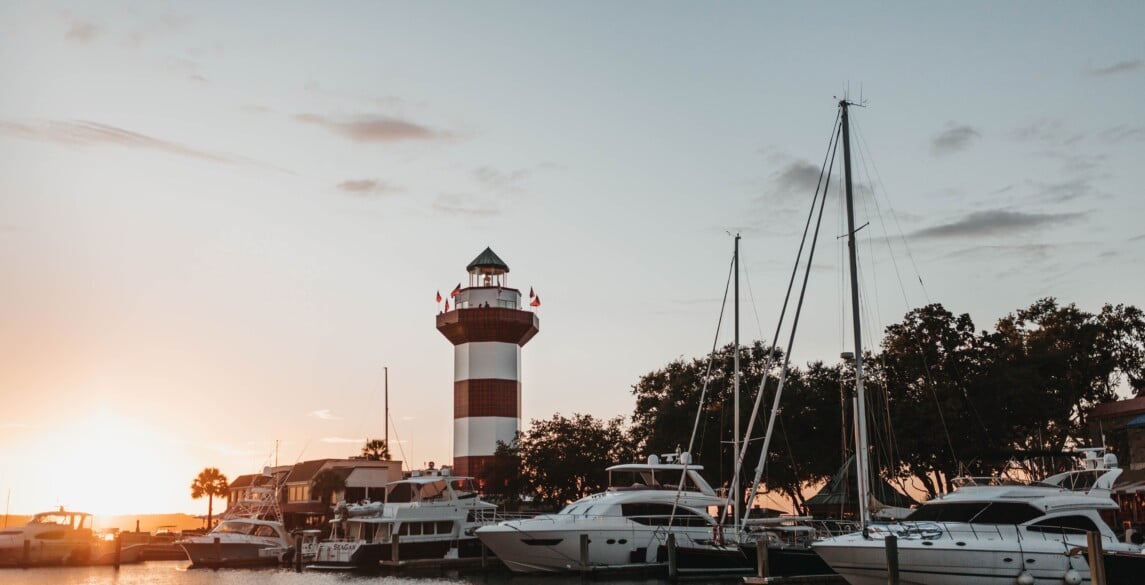 Retirement should be a time to relax and enjoy yourself after years of working, and for many, raising a family. While some individuals and couples choose to remain in their current home, others see retirement as an opportunity to move to a new city. Often, a new locale can better suit their new life stage, and in some cases, offer a more affordable cost of living, especially if they'll also be adjusting to a fixed-income lifestyle.
The East Coast has no shortage of wonderful towns for newly retired individuals. Here are some of our top recommendations, when considering affordability, population, weather, taxes, activities, and geographic convenience.
#10 Bel Air, MD (Population: 10,120)
Bel Air is a quant, historic city, roughly 45 minutes north of Baltimore and 1.5 hours from Philadelphia. Its proximity to the Chesapeake Bay is a tremendous draw for people who like to be close to the water and have quick access to one of the nation's most treasured waterways. Bel Air's downtown has seen a revitalization in recent years, boasting several art and culture destinations and even an aquarium! It also is home to the Ma & Pa Heritage Trail, one of Maryland's most scenic trails.
#9 Rehoboth Beach, DE (Population: 1,588)
Rehoboth Beach is unsurprisingly known for its beaches. It proudly holds the title of the state's largest beach resort and the "Nation's Summer Capital" because of its popularity among D.C. legislators, diplomats, and government employees. This quintessential beach town has a deep and long history, which is clearly visible through downtown Rehoboth Beach's Victorian influences. Aside from its breathtaking beaches, Rehoboth Beach is home to many equally impressive lakes, ponds, and marinas.
#8 Fairfax, VA (Population: 23,312)
Fairfax is a historic town placed about a half an hour outside of the nation's capital, Washington D.C., and two hours north of the state's capital, Richmond. It is nicely situated near many beautiful parks, such as the Meadowlark Botanical Gardens, Great Falls Park, and Scott's Run Nature Preserve. Fairfax is also perfect for any admirer of the arts as George Mason University's EagleBank Arena hosts many live performers, and the area is very close to Wolf Trap National Park for the Performing Arts, the only national park dedicated to performing arts.
#7 Garden City, SC (Population: 11,193)
Garden City is home to a shoreline of beautiful sandy beaches, as well as one of the oldest surf shops on the East Coast, Village Surf Shoppe. If you are looking to relax on the beach, eat great seafood, participate in a wide variety of watersports, with year-round great weather, Garden City is the place to be. Garden City Beach also boasts a 668-long fishing pier that attracts anglers from all over the country. On top of the endless activities for families to enjoy here, Garden City is home to low taxes and a low cost of living, making it a no-brainer for many retirees.
#6 Hendersonville, NC (Population: 14,020)
Nestled in the Blue Ridge Mountains and just 35 minutes south of Asheville, Hendersonville is a wonderful escape from life's frantic pace. Aside from beautiful views and the charming southern hospitality, Hendersonville offers a vibrant arts scene, interesting historic attractions, year-round events, and an abundance of outdoor activities to keep you entertained. Historic Downtown Hendersonville was entered into the National Register of Historic Places in March of 1988. Hendersonville is also home to several fantastic wineries, breweries, and cideries. This hidden gem might be a small town, but it promises big fun.
#5 Ridge Wood Heights, FL (Population: 4,856)
Ridge Wood Heights is a small town within Sarasota County, Florida, just minutes away from the clear blue water and soft white sand of the Gulf Coast. It's roughly an hour away from Tampa. This enchanting town offers all the charm of a small town, with easy access to loads of fun things to do. Not only is Sarasota County a golf and tennis goldmine, but the county also offers plenty of arts and cultural districts to explore and delicious restaurants to try. Being close to Tampa, you'll have easy access to the Florida Aquarium, a zoo, numerous museums, and a Busch Gardens theme park.
#4 Lake Success, NY (Population: 3,228)
Lake Success is a village in the Town of North Hempstead in Nassau County, on the North Shore of Long Island, in New York. With the Atlantic Ocean on one side, and the Long Island Sound on the other, how much more could you want? This quaint little village is roughly a 90-minute drive from New York City, offering accessibility to all of New York City's attractions, with none of the hustle and bustle. The Town of North Hempstead is home to plenty of its own unique attractions, beaches, and historical sights.
#3 Cumming, GA (Population: 7,318)
Nestled on the banks of Lake Lanier, this once rural town is now a charming outer suburb of Atlanta. Cumming is located about 45 minutes northeast of Atlanta and is the county seat of Forsyth County. Only a few minutes west of Lake Lanier, the small city is a destination for boaters and watersport enthusiasts. If the mountains are more your style, then head just outside of town to Sawnee Mountain Park and enjoy a day of hiking. Downtown Cumming has a cozy Southern atmosphere with restaurants, bakeries and even a distillery. Cumming is also home to a number of beloved performing arts venues with the Forsyth Academy of the Performing Arts, School Street Playhouse and Sawnee Ballet Theatre all within the city limits.
#2 Hilton Head, SC (Population: 39,861)
Hilton Head Island lies just off the South Carolina coast near the Georgia state line. The town and island are only 45 minutes from Savannah and roughly two hours from Charleston. The town is home to many historic sites including Fort Howell and Leamington Lighthouse. Arriving in Hilton Head you might think that you've reached a golf mecca, and you wouldn't be wrong: there are 23 championship-level courses scattered across the island and the PGA Tour often hosts tournaments, like the RBC Heritage Classic, in the area.
#1 Pelican Bay, FL (Population: 6,660)
Pelican Bay is a beautiful town on Florida's Gulf Coast. Located just north of Naples, its sandy beaches and tropical climate provide a natural allure. In addition to its proximity to Naples, Pelican Bay is less than an hour from Fort Myers and only two hours away from Miami. National parks, preserves and wildlife refuges are all plentiful near Pelican Bay, with Everglades National Park being the crown jewel. For art lovers, Naples has its own Gallery Row with more than 100 galleries to browse and buy from. On top of that, Naples has at times been called the "Golf Capital of the World" with the second-most golf holes per capita and the most in Florida.
***
Hilldrup East Coast Movers
Whether you're moving after retirement, for work, or for a change of scenery, Hilldrup residential movers bring more than 100 years' experience to East Coast moving. To read more about our process and range of residential services, visit our residential moving page.  If you're moving soon, check out our residential moving checklist. Hilldrup brings solutions to every stage of your journey.
---