Participating in Fredericksburg City Schools' "Careers on the Move" Day
Thank you to our friends at Lafayette Elementary School in Fredericksburg for allowing us to be a part of such a fun day!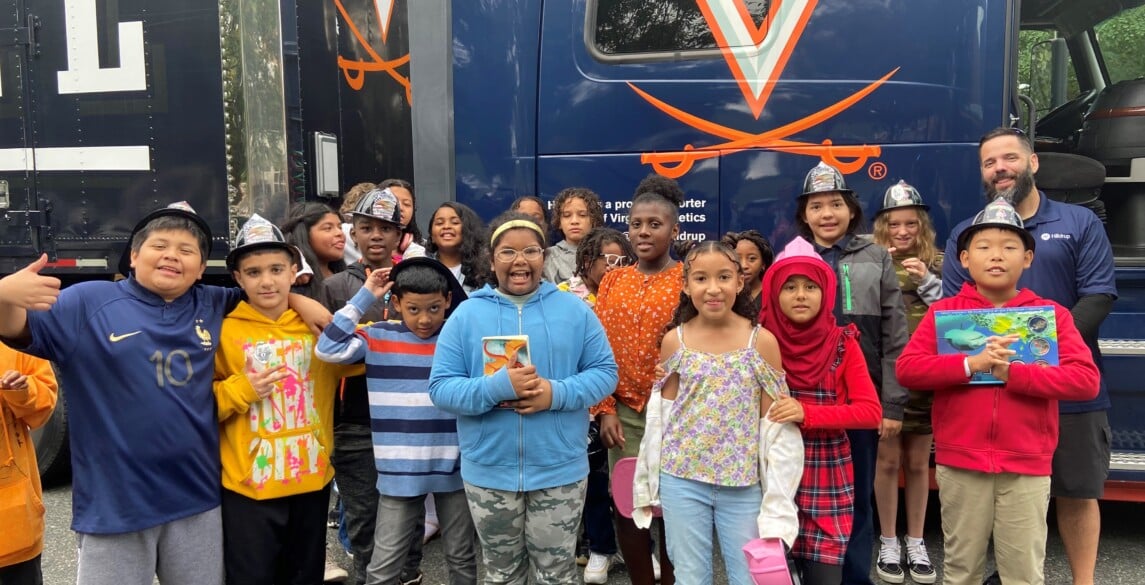 Having a fulfilling and cool career doesn't require that your job take place solely at an office. In fact, that was certainly a theme of Careers on the Move Day, hosted by Fredericksburg City Schools' Lafayette Elementary School. We were excited to join in on the fun of showing and sharing how a career on the move can take you to some unique, fun places!
The Careers on the Move Day brought together several organizations across our community who keep us all moving in unique ways: Coleman Towing & Motor Company, Fredericksburg Fire Department, Fredericksburg Police Department, Safford KIA of Fredericksburg, Mary Washington Healthcare and J.M. Cosmetology Program.
Hilldrup was excited to have Van Operator Joshua Dunlap on-site with our University of Virginia branded truck and trailer to show the students first-hand how Hilldrup packs, loads and delivers household goods and more to wherever our customers and clients need. The students really enjoyed seeing how we use our packing materials to keep everything safe and protected for transport and for the opportunity to get a closer look at our impressive fleet!
We really appreciated the opportunity to join our fellow community members for this event and give back to the talented students at Lafayette Elementary School. We enjoyed showing that a career on the move is a great way to have a fun, fulfilling career and appreciate the staff and administration at Lafayette for allowing us to participate!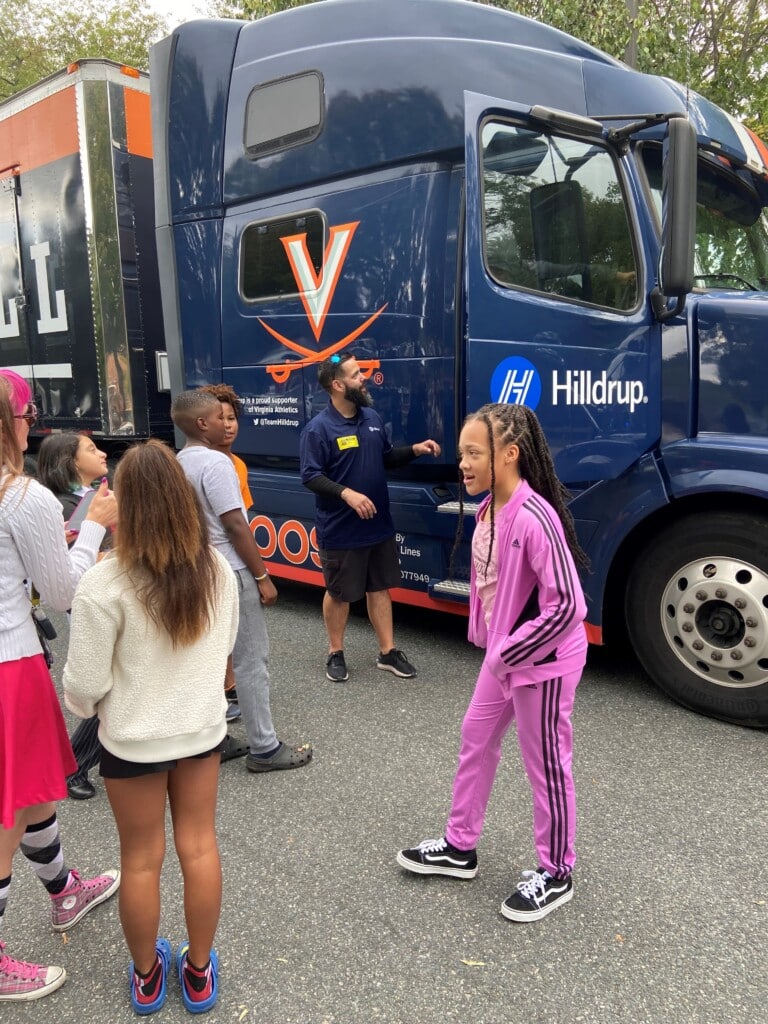 Hilldrup Van Operator Josh Dunlap shares about keeping professionals, families and their most prized possessions moving while on the road with Lafayette Elementary School students in Fredericksburg City. Josh provided an up-close look at our UVA branded truck and trailer which specifically brings game day equipment, uniforms and more for UVA Football.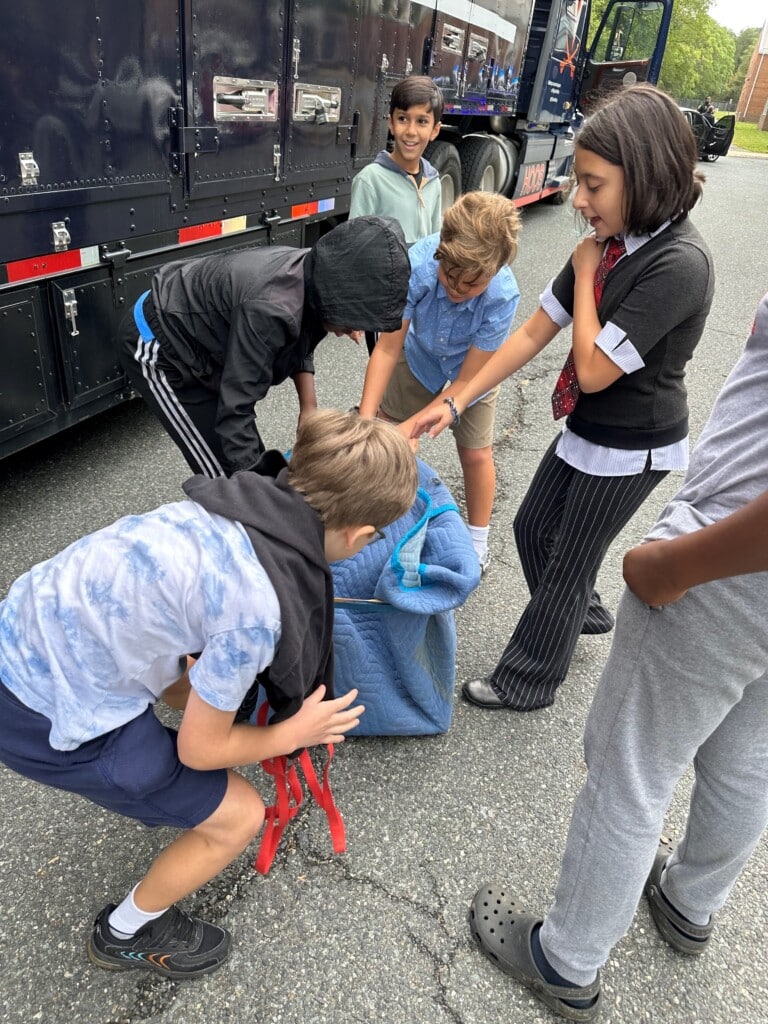 A career on the move with Hilldrup means moving lots of items! Students watched a demonstration on packing techniques using our packing materials, and even got to give it a try themselves.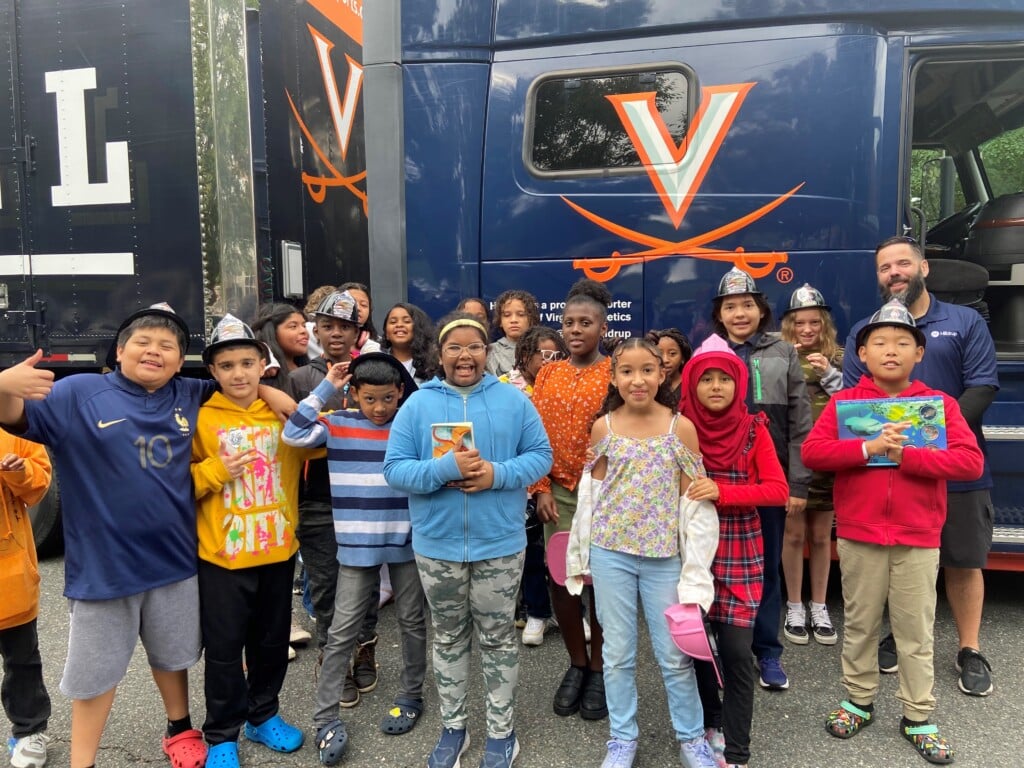 It was an honor to spend the day with the talented students at Lafayette Elementary School during their 2023 Careers on the Move Day, thank you for having us!
---