Ray McKetchnie Honored as Winner of United's Van Operator of the Month
Hilldrup Stafford's Ray McKetchnie is nationally recognized for his outstanding work as a Van Operator.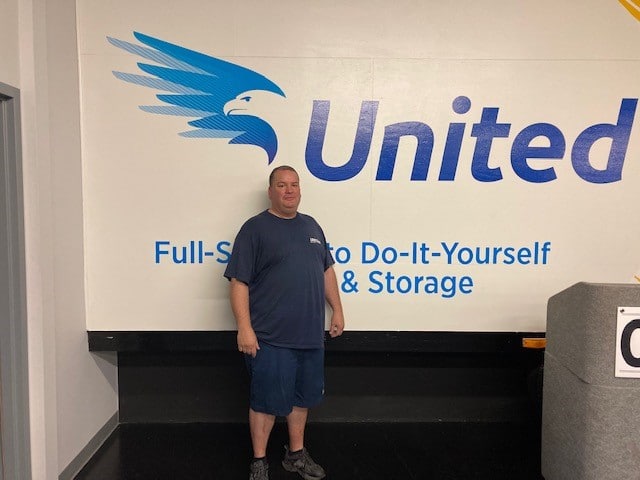 An industry veteran of 25 years, Raymond "Ray" McKetchnie, based out of Hilldrup's Stafford Corporate Headquarters, has been named United's Van Operator of the Month for February 2022. Ray was specifically recognized for his outstanding work moving household goods within the Great Lakes/SE Region.
Ray joined Hilldrup 12 years ago and has been a fan favorite among customers, employees and fellow Van Operators ever since.
"Ray is a great friend to other Van Operators – helping them to load or offload storage if he's in town or done with his job for the day," shared Maria Piekarski, Hilldrup Move Counselor, who works with Ray often. "He makes every effort to do what his customers request. He'll even make sure that he's personally part of the packing process so that he's liable for the move from beginning to end. He's one of the best of the best."
Between being the driver of the truck as well as the leader of the move at hand, there's a lot that goes into being a successful Van Operator. The job calls for so much more beyond just safely bringing items from point A to point B. From leading the crew members on the job to keeping the customer up-to-date on how the move progress is going on-site, the strong leadership and communication skills of our Van Operators is essential to their success.
To be eligible for United's Van Operator of the Month award, there is multiple criteria which must be met by the professional, to include:
Being qualified in the UniGroup system for at least 12 months
Successfully have driven at least 50,000 miles based on a 12-month period (this is especially impressive for a straight truck Van Operator like Ray to reach as straight truck Van Operators typically don't meet mileage minimums as easily as long-distance Van Operators do)
Earned a minimum safety performance rating of 25,000
Held a score of 100 in safety
Rate a 1 on a scale of 1 – 5, with 1 being the best, in the areas of Claims, Compliance Safety Accountability, Customer Service, and Updating.
"You would think after 25 years you would have seen it all, but that's not the case," shared Ray about his career as a Van Operator thus far. "Every state traveled through there's always something new to see – new highways being built, rehabbing of older neighborhoods, new construction in downtown areas, plus different restaurants and people you meet along the way."
And while no two moves are ever the same, Ray's commitment to delivering consistent quality service is unwavering.
"The most memorable thing about these moves is when you pull up to the home with the customers' belongings and you're met with smiles and gratitude," Ray explained. "That's why I love what I do."
We couldn't be more proud of Ray and the recognition he's earned amongst Van Operators across the nation. We look forward to celebrating your continued success, Ray. Congratulations!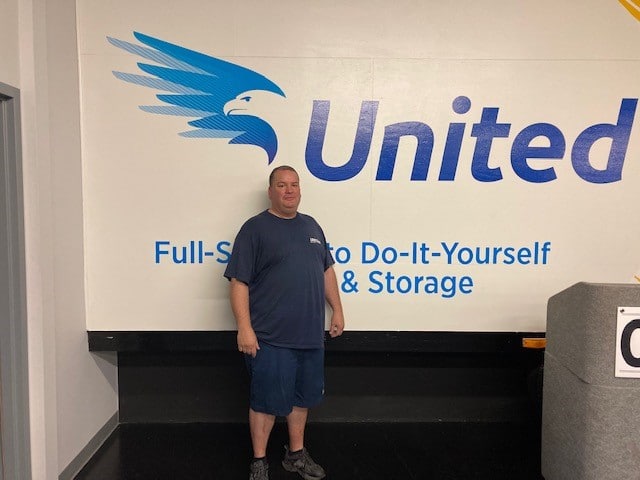 Congratulations, Ray! Your customers and the Hilldrup team could not be prouder of you for earning the title of Van Operator of the Month from United Van Lines. Job well done!
---