Remembering Jim Myers, Hilldrup Charlotte's Late-VP and GM
Leader, friend, mentor, motivator. These are just some of the words that the Hilldrup family uses to describe our very own, Jim…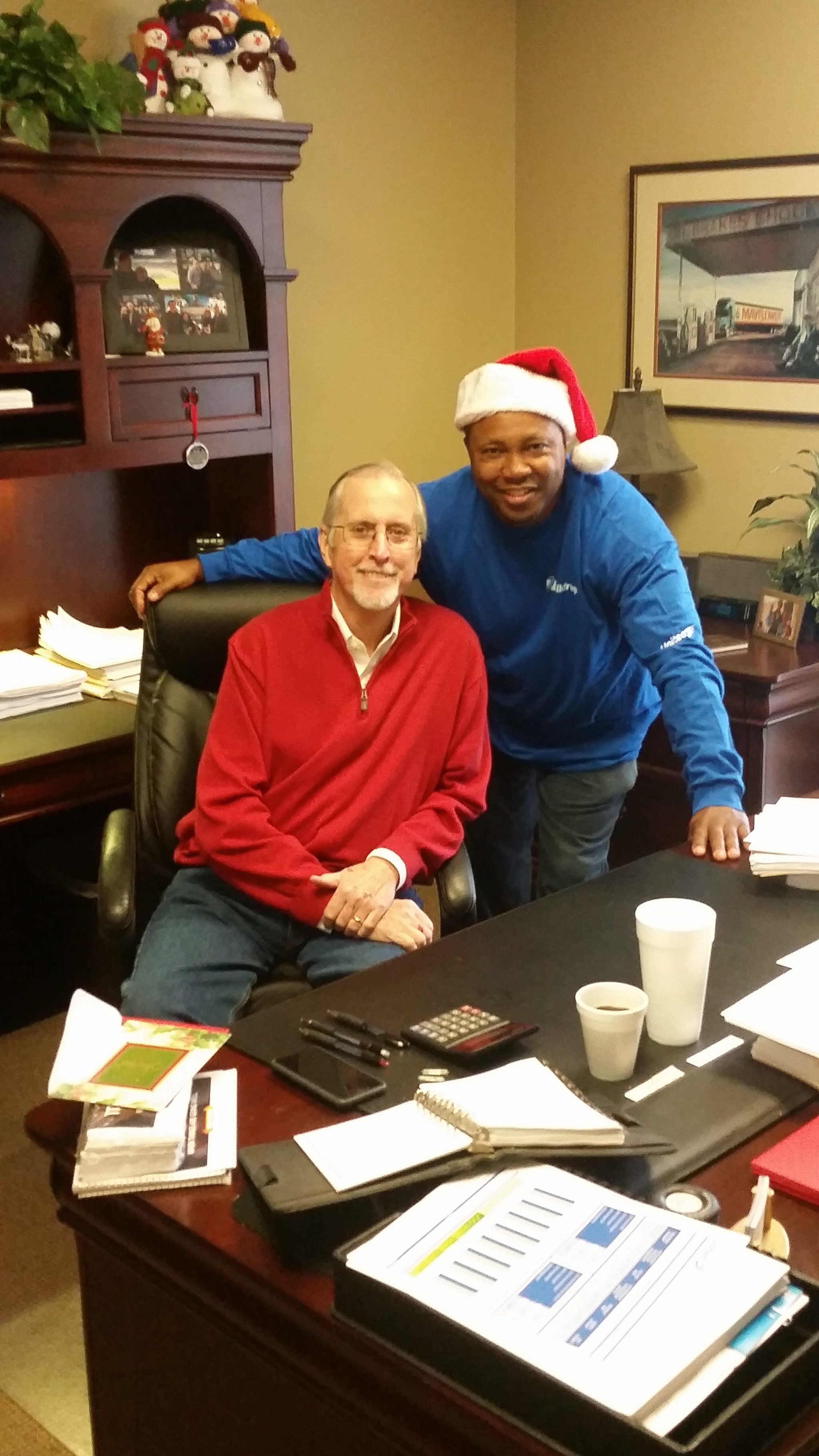 Leader, friend, mentor, motivator. These are just some of the words that the Hilldrup family uses to describe our very own, Jim Myers, who unexpectedly passed away on November 9, 2019.
Jim joined Hilldrup in 2008 and brought his more than 30 years of industry experience to lead our Charlotte branch. As VP/GM of Charlotte, Jim led many successful years of growth and received numerous awards on behalf of the moving and storage industry. Charlotte was consistently recognized as one of Hilldrup's most profitable branches thanks to Jim's leadership, dedication and commitment to both his customers and team alike.
Our organization's loss is felt throughout our ten branches as Jim was a reliable and helpful leader and friend to us all. To share just what Jim meant to us, we spoke to those who truly knew him best working alongside him each and every day. In their own words, this is what Jim's branch kindly shared:
"Jim was such a special person, not just in a General Manager sense, but in a personal sense. Not a day went by that he didn't ask me about my kids and wife. He was invested in his employees and he cared about people. His job was not just a 7 AM – 5 PM role. He would call on weekends and check on people, especially if he knew there was something challenging going on in their life. When my son was born in 2014, and I was scared to death with it being my first child, he would always give me pearls of wisdom.
The effect that Jim has left on myself, and the Charlotte office, can never be measured. I think his proudest moment was when we won the first Branch of the Year award. I think that was the payoff for the years that he had been working while battling [an illness]. Jim was a fighter and was not going to go down without a fight. We will miss Jim here in Charlotte, but I honestly believe that the things he has instilled in us will continue to be carried on.
Jim not only taught me and mentored me into being the best Commercial Project Manager I could be, but also the best person, husband and father that I can be. And for that I will be forever grateful." – Dan Allen, Project Manager, Charlotte
"Jim was still pretty set in his ways [laughs] but, that's why I believe people respected him – he knew how to get things done. I am so very honored to have been a part of his world for the short three and a half years that I worked with him. I am also so blessed to have come to know one of the strongest women I have ever had the pleasure of meeting – his wife Brenda, who I consider to be a dear friend. I know that our pain and emptiness as a branch has no comparison to what the Myers family is feeling. My only hope and prayer is that they all find peace and know that Jim will be greatly missed. I will always keep asking myself WWJD (What Would Jim Do?)." – Terri Clark, Billing/Accounting Coordinator, Charlotte
"Jim was definitely the heart of the Charlotte office. He was well respected, and it was deserved – he was definitely a hard worker. I believe he gave a lot of opportunities to people who would not have otherwise received them. I know I am one of the people and I am grateful for it. I will definitely miss him. The joke between us was that I am the daughter he's glad he never had because one of us would not have made it to my 16th birthday… if even that far [laughs]!" – Brandy Lee, Office Manager, Charlotte
"First and foremost, I just have to say how much respect I had for Jim and his work ethic. When it comes to our Hilldrup Values, he definitely personified Unwavering Commitment. I don't think I have ever worked with anyone that was more dedicated to his work and his employees than Jim.
My favorite memory of Jim happened about 5 years ago. On the morning of my birthday, we were in the process of getting all our crews out and Jim told me that he would sing "Happy Birthday" to me in front of everyone. I laughingly told him "OK, let's hear you sing" thinking there is no way this man will sing in front of all these guys. Well, to my surprise, he belted out one of the best "Happy Birthday" renditions I had ever heard. Every year after that, even if I wasn't at work on my birthday, he would always wish me a happy birthday and offer to sing to me again. I always laugh when I think about that day. I know this year when my birthday comes around, I will really miss him telling me happy birthday." – Dina Alexander, Operations Assistant, Charlotte
We thank Jim for his dedication, friendship and legacy that will continue to inspire our team and organization for years to come! His wife, Brenda, and his family and team remain in our thoughts and prayers during this difficult time.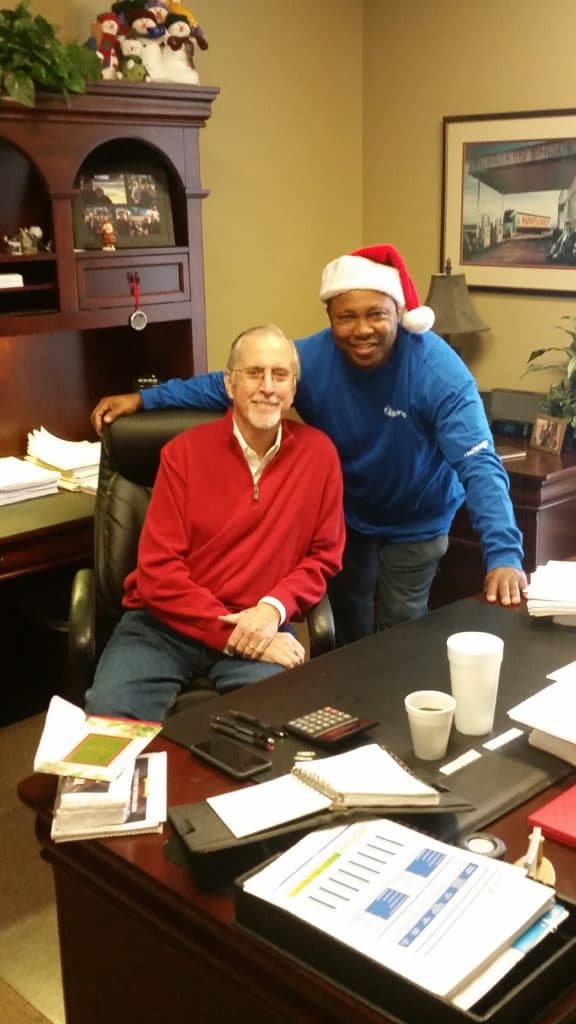 "It was a Christmas tradition every year that Rico Acker, one of our contractors, and Jim would take a photo together. They started this back in 2011 when Jim joined the Hilldrup Charlotte team," described Dina Alexander, Operations Assistant, Charlotte.
---