Remodeling Tips: How to Organize for Home Renovation
Instead of buying in a competitive market, many homeowners are renovating their existing residence.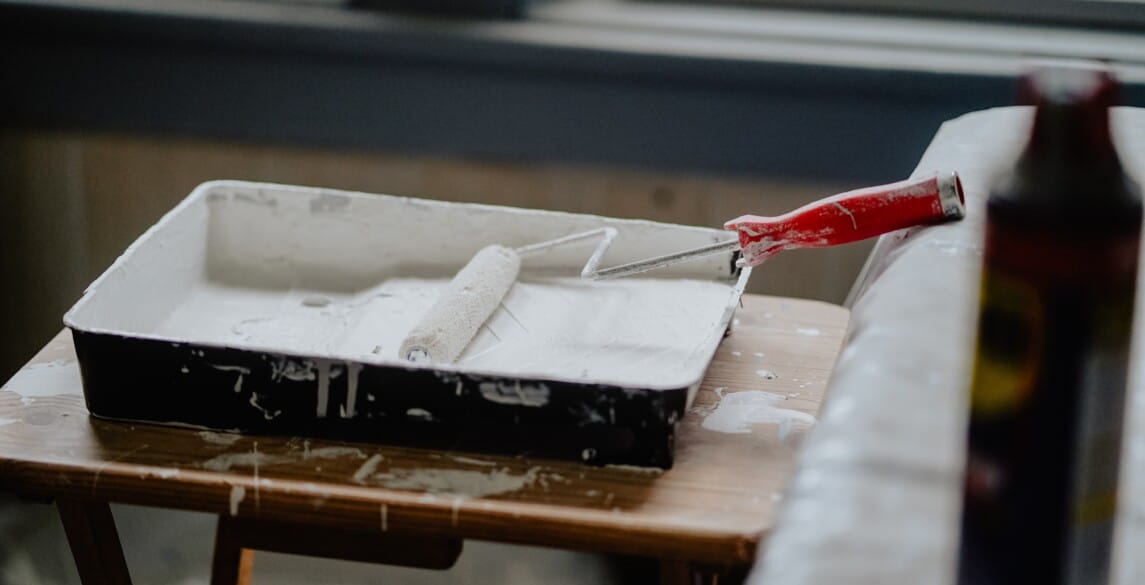 If you've attempted to buy a home or even searched the internet for one in the last two years, you know the routine. Available homes go quickly and for a lot more than they did in recent years. Many potential homebuyers are looking at the market and throwing their hands up in frustration. Instead of buying, they are turning to home renovation.
A 2021 survey found that 72% of homeowners were considering home renovations within the next six months. On top of that, 52% of homeowners "were considering home renovations as an alternative to buying a new home." The top five renovation projects mentioned by respondents were kitchen remodels, bathroom remodels, bedroom remodels, landscaping projects and deck, patio or porch renovations.
With that in mind, now might be the right time to start planning a renovation. There are a number of ways to pay for your project: you can dip into your savings, draw from investments or take out a second mortgage. These typically come in the form of a one-time home renovation loan or home equity line of credit (HELOC).
Once you've secured funding, chosen contractors and created a project outline, here are some tips for packing up your furniture and belongings that'll need to be relocated during your renovation project.
Decluttering Your Home
Moving or packing presents a perfect opportunity to declutter and organize, allowing you to assess which of your possessions are actually important to you and which you can live without. Try sorting everything into three piles – keep, throw away, and donate. A good rule of thumb is to think about what items will go well with the room once renovations are complete. If something would look out of place in the new space, then consider getting rid of it. The fewer things you have, the easier (and cheaper) it will be to store them while work is being done.
Keep All Furniture Disassembly Organized
Furniture should be disassembled whenever possible for storage purposes. Make sure to take all screws, bolts and nuts and place them in labeled bags to keep them from getting lost. Don't skimp on the bubble wrap either. If an item could potentially crack or break, then wrap it and store it in a safe place marked as "FRAGILE."
Have Your Essentials Nearby
Not everything should be packed and moved out of the way during a renovation project. One example is if you are remodeling your kitchen, then appliances like a refrigerator, microwave and cooktop can be kept in the room. If necessary, cover your essentials in tarps or drop cloths to protect them while demoing or painting. Some items are too large or too delicate to move to a storage space and can be pulled out from the walls until work is finished.
Stay Organized With Moving Labels
Whether you are a forgetful person or not, labels are always helpful. Reassembling and putting things back after a renovation can be difficult. You can make your life significantly easier by labeling things with instructions and proper locations. You can even create a color-coded sticker system if you happen to be renovating multiple rooms (e.g. red for kitchen, blue for bathroom, green for garage).
Create a Master List
Write down what belongings will be kept in your home and what will be put in storage. Having an inventory can help immensely if an item becomes lost or if you need to access something quickly.
It's Safer in a Safe
If something is too valuable to be kept in storage, then place it in a locked safe or safety deposit box. Should you want to secure your own safe, modern ones are reasonably priced and portable.
Do You Need Storage Solutions?
Before you decide whether to rent a storage space, ask yourself these questions: Do you not have enough space in your home for everything? Is it a long project? Would trying to store things on your own be stressful/dangerous? If the answer to any of these questions is yes, then finding a storage facility would be smart.
Climate-controlled storage spaces are typically the best option for keeping your items in their best shape. Consider these factors when looking for a storage facility:
Where you live: Different regions of the country face more inclement weather than others. Intense humidity, as well as large fluctuations in temperature, can adversely impact delicate items.
Highly sensitive items: Most household items like kitchenware and furniture can withstand major changes in climate. However, other things like leather, musical instruments, oil paintings, and belongings that qualify as "museum quality," may need to be stored in a climate-controlled setting.
Length of storage: Time is another factor that can dictate whether you should pursue climate-controlled storage solutions. Many items will be fine in a regular storage unit for one or two months; but for longer periods, having your belongings in proper containers and packaging in climate controlled space is critical to preserving your belongings.
Ultimately, what to do with your belongings during a remodel is a very personal decision. Many items in your home have both real and sentimental value. Don't risk destroying them while you build something new.
If you need help packing, moving or storing your belongings, we're here to help! Hilldrup offers a variety of residential and commercial moving and storage solutions to meet any individual or family's needs!
---