Retention Should Be Every Employers Top Priority
Employee retention is vital for organizations who want to maintain a strong company culture and ensure the best talent remains at their company.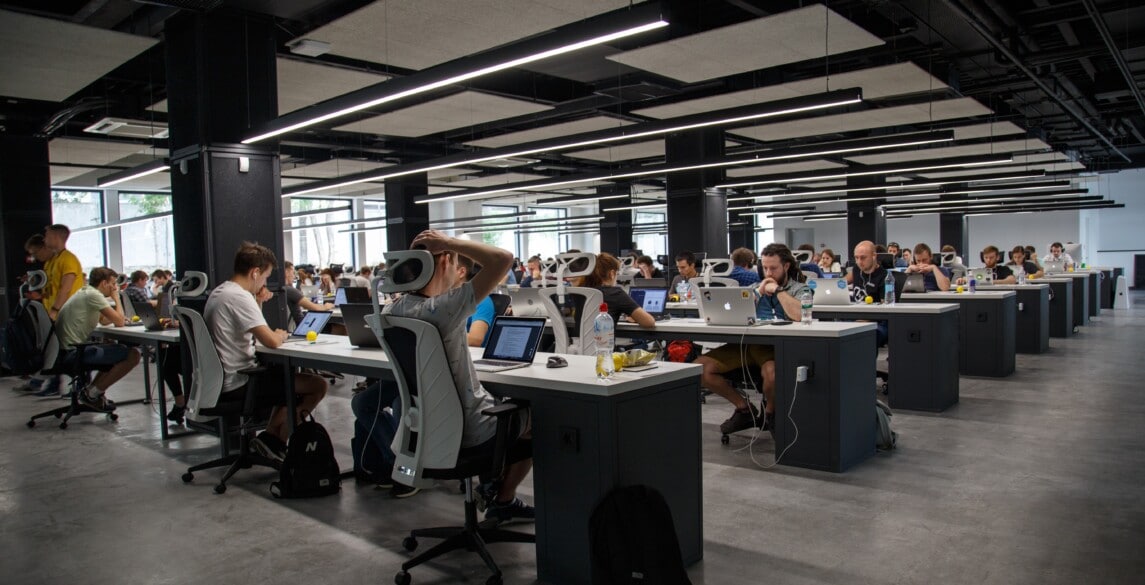 If there is one thing that's been consistent during the pandemic, it's shortages on everything from consumer goods like toilet paper, thanks to COVID-19's impact on the global supply chain, to services across almost all industries due to a labor shortage crisis. About 18 months into the pandemic, The Wall Street Journal reports that there are 10 million open jobs struggling to be filled in the United States while our country's workforce is 'missing' around 4.3 million workers.
Over the last year, employers have gotten creative to incentivize job applicants, starting with offering generous hiring bonuses – Amazon began offering sign-on bonuses as high as $1,000 for hourly employees. General Dynamics Information Technology offered upwards of $10,000 to engineering specialists – along with other perks like student loan repayment assistance and insurance coverage for pets. While these and other unique benefits are likely to support your recruitment efforts, the most important thing employers should focus on is retaining their current employees.
Benefits of Employee Retention
Replacing an employee who leaves can cost between 50-70% of their annual salary. With 40% of employees currently considering quitting their job, that's a high cost for keeping your talent pipeline afloat.
Successful employee retention efforts not only saves money, it also enhances your organization's collective depth and expertise and helps with recruitment when coupled with an employee referral program.
Four Ways to Improve Retention Strategies
Companies around the globe are doing everything possible to invest in their staff. But to ensure your offerings will be well received, start by directly asking employees what they want.
Here are some popular strategies companies and organizations have adopted over the last year and a half.
Consistent communication and employee engagement
During a time of enduring uncertainty, it's important to keep employees from the C-suite down to frontline hourly workers well informed about changes in company policies, potential new business that could impact workloads and more.
The first step in improving employee engagement is improving your communication tactics. Meet your staff on the communications channels and devices they already are on. Perhaps it's a bulletin board in the employee break room or in bathroom stalls, a monthly email newsletter managed by your internal comms team, or a push notification that pops up on their smartphones.
Reward and recognize your current employees
Rather than reward new and inexperienced employees with sign-on bonuses, consider rewarding your current employees who have stuck around, especially those who've faced difficult and trying stretches throughout the pandemic. This can be a one-time retention bonus, ongoing quarterly bonuses or even an increase in hourly pay.
While monetary incentives should encourage employees to stay, alone, it's often not enough. Individuals want to feel valued, appreciated and seen. According to SurveyMonkey, 63% of employees who are recognized are unlikely to look for a new job, and 82% of employees consider recognition an important part of their happiness at work.
Provide career paths to move up the ladder
If you're going to invest in retaining your workforce, that means investing in their professional development. Whether it's covering the costs of workforce training programs to earn a credential or tuition assistance to go back to school and complete a degree, this is a great way to create opportunities that will encourage staff to stay with your company for the long run.
Studies show that upskilling also makes employees more productive, confident and boosts a sense of belonging.
Revamp your employee benefits offerings
Mental health has been one of the most widely addressed aspects of the pandemic. Anxiety, stress and depression all have skyrocketed as a result of COVID-19. And work-from-home shifts have created sedentary, secluded working conditions.
Healthcare benefits and a 401K are the bare essentials employers offer. Today, companies are creating better access to mental health providers through employee benefits, offering stipends for gym memberships or incentives to get active, and childcare assistance.
Flexibility to work remotely from anywhere and investments in global mobility plans are other trendy benefits to consider if it works for your business model – why wouldn't your employee want to work from a tropical or beautiful setting?
If you're considering investing in some of these strategies, contact us today. From support with global mobility planning and employee relocation management to relocating office equipment for remote work, our experts are here to help and guide you in the right direction.
---