Ron Lewis, Director of Fleet Maintenance, Retires from Hilldrup
Thank you to Ron for his 28 years of service to Hilldrup and our fellow employees and Van Operators!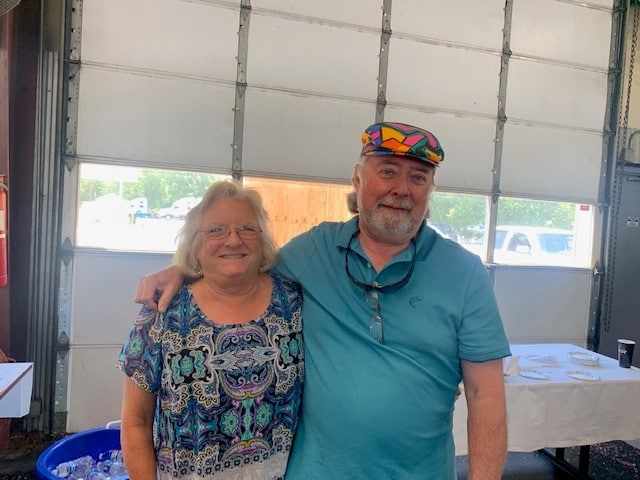 After an incredible 28 years with our organization, serving as Director of Fleet Maintenance, Ron Lewis has retired from Hilldrup.
To celebrate Ron's commitment to our organization as an employee and friend to so many, Hilldrup hosted a retirement party in Ron's honor. At Hilldrup's Shop, located at our Corporate Headquarters, a luncheon from Mission BBQ was served. Several fellow retirees and former employees, as well as many vendors, joined us in congratulating Ron and celebrating his nearly three decades of service. Ron also received an exciting retirement gift from Hilldrup – a pellet grill!
We're thankful for Ron's incredible service to our organization in keeping our fleet up and running for these past 28 years – a job that quite literally keeps our business running. Thank you, Ron for your commitment to our organization, and we wish you the very best for a well-deserved, relaxing retirement!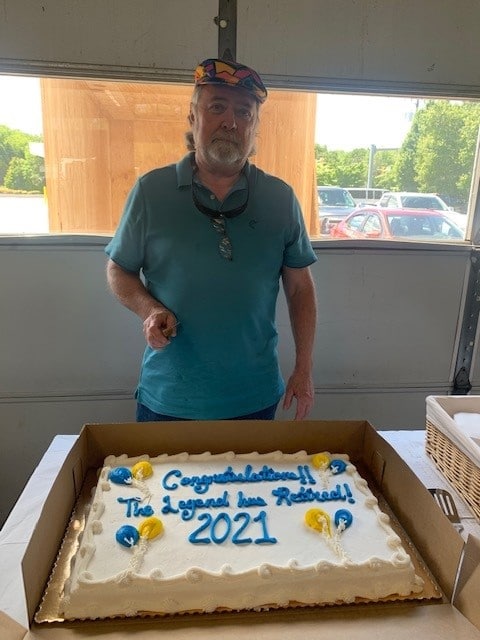 "The Legend has retired!" Congratulations to Ron Lewis, Director, Fleet Maintenance, who recently retired from Hilldrup after 28 years of service!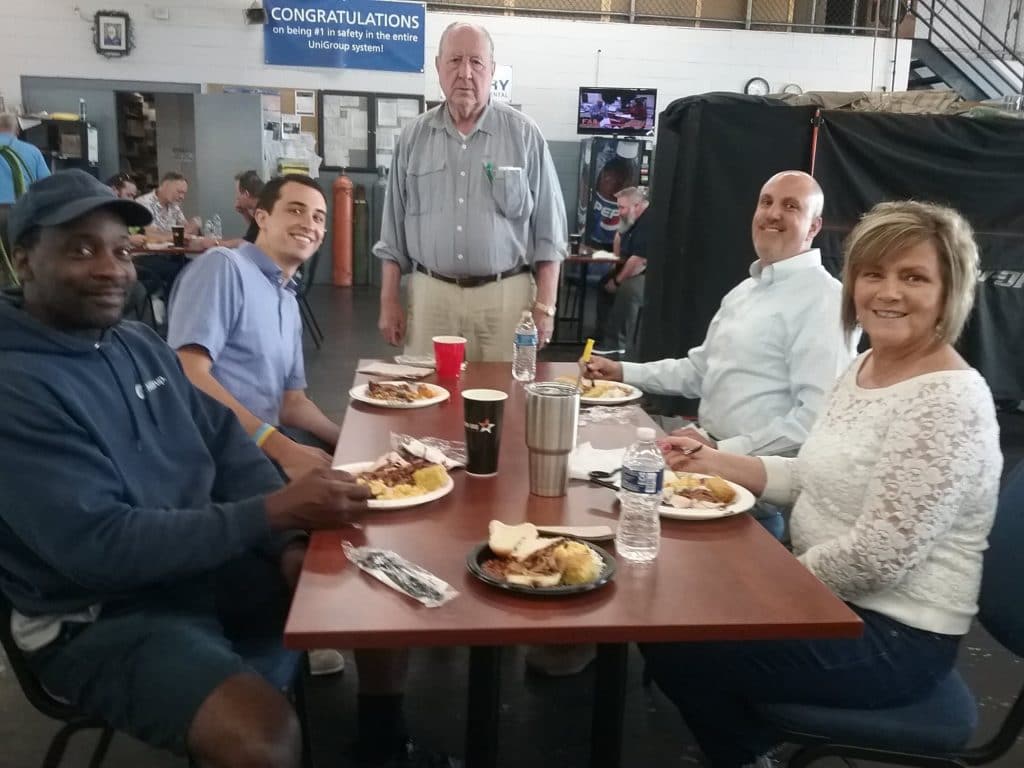 After many months of keeping our distance, it was a joy to safely come together to celebrate our most recent retiree, Ron Lewis.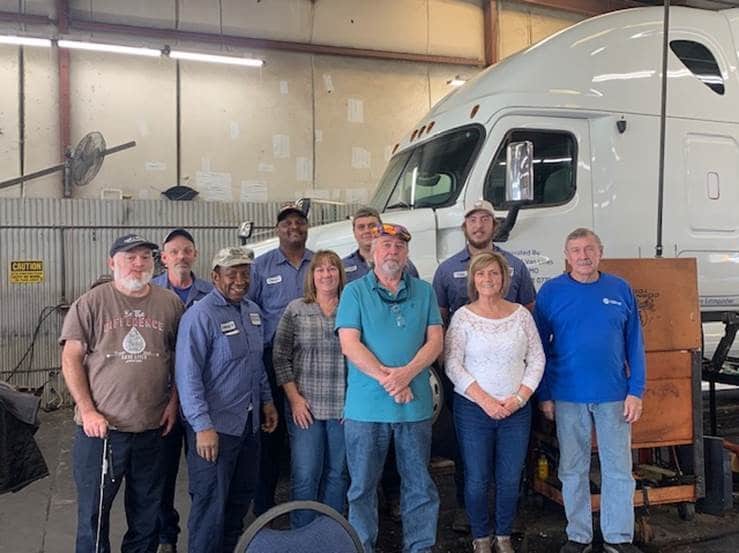 Within the Shop at Hilldrup's Corporate Headquarters, Ron Lewis gathers with his team for a group photo during his retirement celebration. Thank you for your leadership, guidance and keeping us up and running all these years, Ron!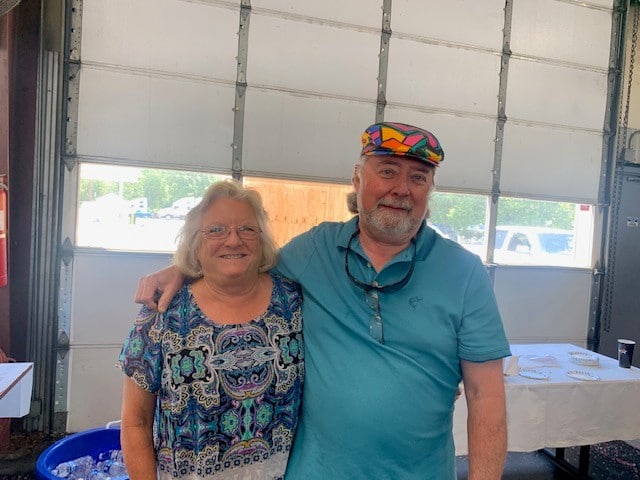 Ron Lewis and his wife, Marsha, take a photo together during his retirement party at Hilldrup. We wish you the very best as you enjoy your retirement, Ron!
---