Spring Refresh Includes New Artwork, Thanks to Stafford County Public Schools
A spring refresh at our Corporate Headquarters entailed displaying new artwork, thanks to SCPS student artists.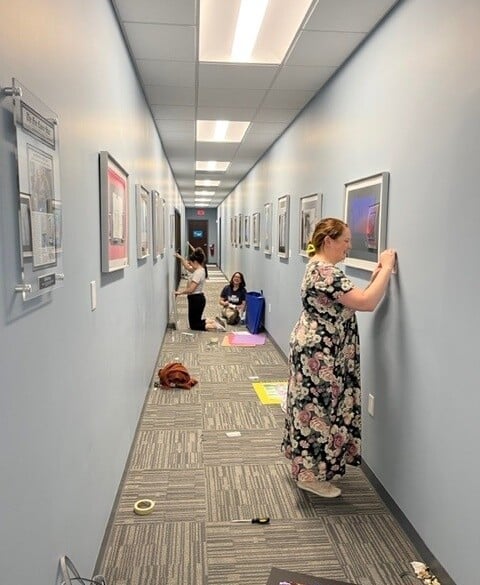 As Hilldrup prepares for peak moving season, when an uptick in move requests, hiring and training happens, a refresh to our office space was a great way to help usher in the season! Thanks to art teachers who work within the Stafford County Public School (SCPS) system and the talent of their student artists, 25 new pieces of artwork are now on display at our Corporate Headquarters in Stafford, VA.
A tradition since 2019, we've been honored to exhibit the artwork of SCPS students in grades Pre-Kindergarten through 12 along one of our most trafficked hallways for guests and employees alike to view and enjoy. On May 9, each piece of artwork – from drawings to paintings – was carefully framed and displayed with each artist's name, school and grade level. The artwork replaced those that were installed in Summer 2022, which were rightfully returned to the student artists to whom they belonged.
Annamarie Bollino, SCPS Fine & Performing Arts Facilitator, has kindly made the installation of the artwork possible each spring. As in year's past, an open house event will be hosted at our Corporate Headquarters where the student artists, their families and SCPS staff will be invited to enjoy the art displays in-person and even get a closer look at our office and fleet while they're here!
Thank you to Annamarie and all of the art teachers across SCPS for their efforts in selecting and installing each wonderful piece of artwork. We enjoy hearing compliments about the art and truly have the talent of local student artists to thank for making our space look fresh and inspiring. Thank you for sharing your talents with our organization for our employees and visitors to enjoy!
We look forward to sharing more about our open house reception this fall!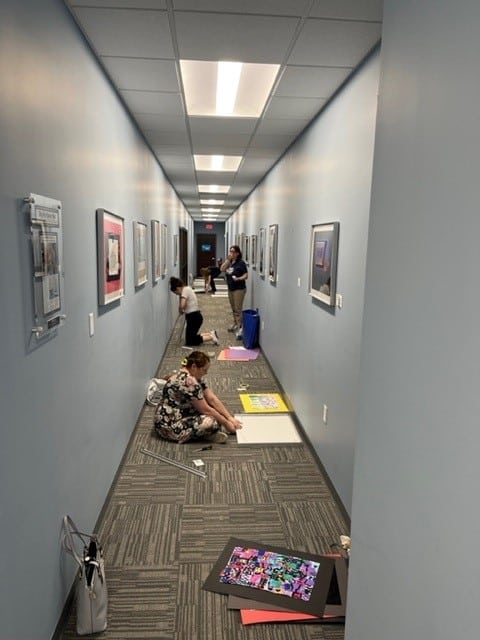 Thank you to the wonderful teachers and staff of Stafford County Public Schools who came to carefully display the 25 new pieces of artwork that now hang at our Corporate Headquarters. We look forward to hosting an open house for the student artists, their families and their teachers this fall!
---