Stafford's 2022 Via Colori Art Festival
Hilldrup featured a local artist and donated our stage trailer as part of Stafford's 2022 Via Colori Art Festival.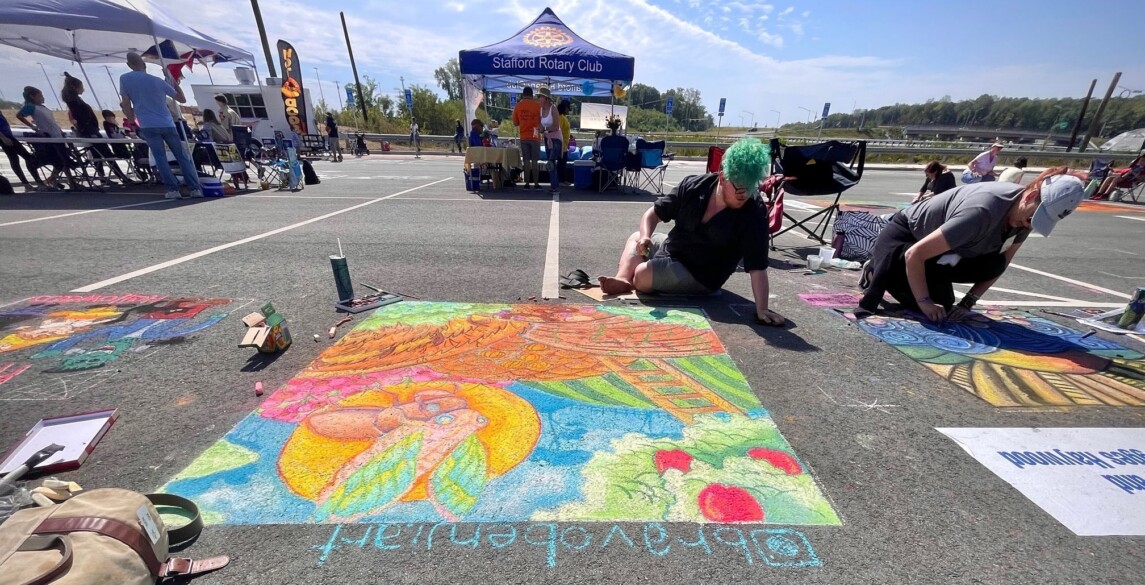 The annual Via Colori Art Festival was back from September 24 – 25 in Stafford, VA. The weekend-long, family-friendly event featured local artists who created artwork from chalk for the public to enjoy. As part of the fun, Hilldrup was not only pleased to donate our open stage trailer for use throughout the event, but we were also honored to have Benjamin Collins, a local artist, design a 10×10 square during the festival on behalf of our organization.
During most art shows, the public views the final artwork and typically does not get the opportunity to meet the artist in-person. But, because Via Colori artists are creating their artwork on the pavement during the festival, each design changes every time the public walks by. Seeing the progress of the artwork and being able to meet the artists behind each creation makes this annual event such a unique and fun experience for all visitors.
We were happy to be a part of the event as all donations benefitted the event's beneficiaries: the Stafford County Museum and Cultural Center, the Rotary Club of North Stafford and Stafford Rotary.
Thank you to Benjamin for sharing your talents and time in support of this event, and to all who came out to enjoy and support the festival!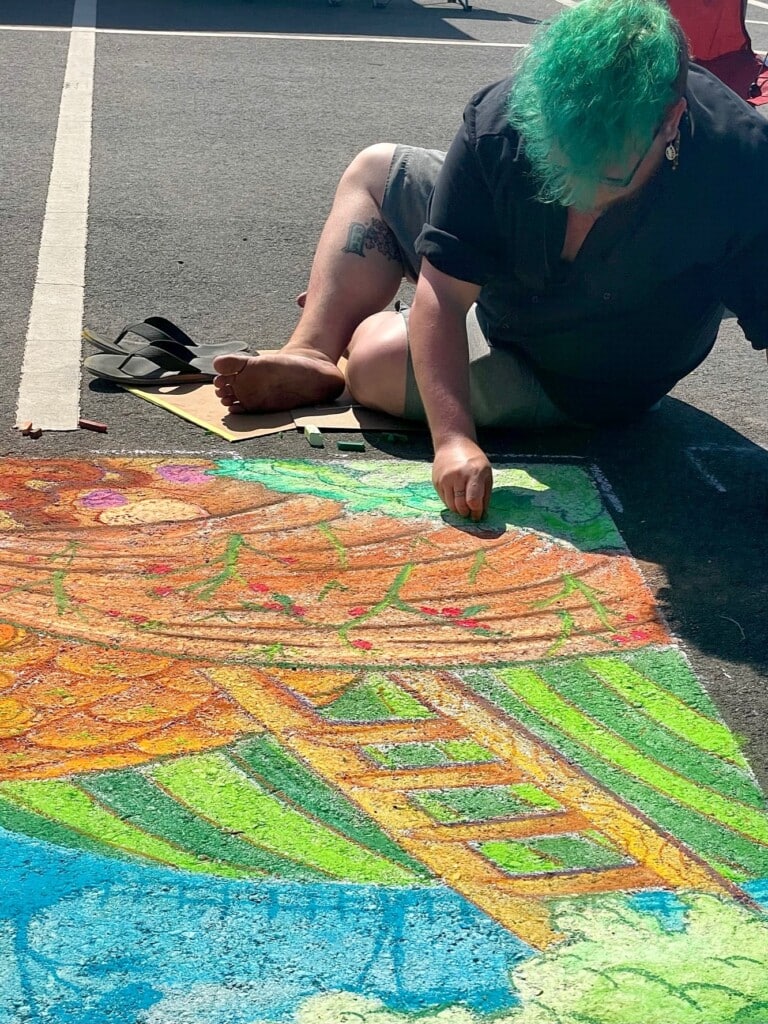 Benjamin Collins, above, was Hilldrup's featured artist during Stafford's annual Via Colori Art Festival – a two-day event that invites local artists to register and participate in creating art from chalk.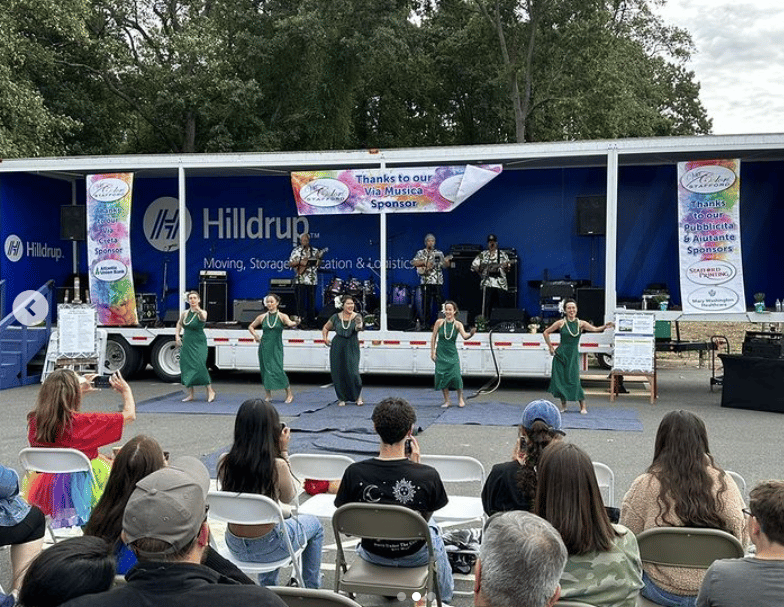 Hilldrup's open stage trailer was donated for use during the Via Colori Art Festival in Stafford, VA.
---