Stafford's David Putnam Wins United Van Operator of the Month
David Putnam has been honored as Van Operator of the Month, an achievement that takes commitment to safety, quality and customer service.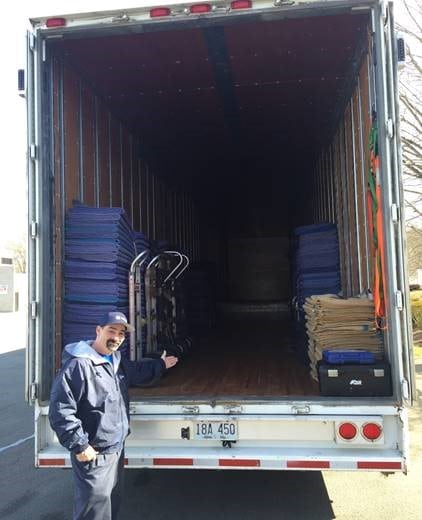 From our Stafford Corporate office, Hilldrup is excited to announce that our own David Putnam has been honored as United Van Lines' Van Operator of the Month for November 2021. David was specifically recognized in the category of Household Goods for the Great Lakes/Southeast Region.
David certainly knows a thing or two about being a professional Van Operator as his family is also in the moving and storage business. His older brother, Dennis Putnam, works at Hilldrup as does his nephew Jason Kibbe. David has been with Hilldrup since 2014 but has been in the industry for several decades as he worked with various moving and storage companies around the country.
Between being the physical driver of the truck, as well as the driving force behind the success of each move, there's a lot that goes into being an award winning Van Operator. To be eligible for the award of United's Van Operator of the Month, there is multiple statistical criteria, which must be met by the Van Operator:
Be qualified in the UniGroup system for at least 12 months
Successfully have driven 50,000 miles based on a 12-month period
Earn a minimum safety performance rating of 25,000
Hold a 100 in safety
Rate a 1 on a scale of 1 – 5, with 1 being the best, in the areas of Claims, Compliance Safety Accountability, Customer Service, and Updating.
David said it best – "It's been a wonderful experience with Hilldrup, and they have given me a great opportunity."
We're excited that David has been recognized as one of Hilldrup's best Van Operators by United Van Lines in 2021! On behalf of all of us at Hilldrup, congratulations, David!
---