Supporting Move For Hunger's ArCANtecture Event in Atlanta
Our Atlanta professionals assisted with mobilizing food donations with our friends at Move For Hunger!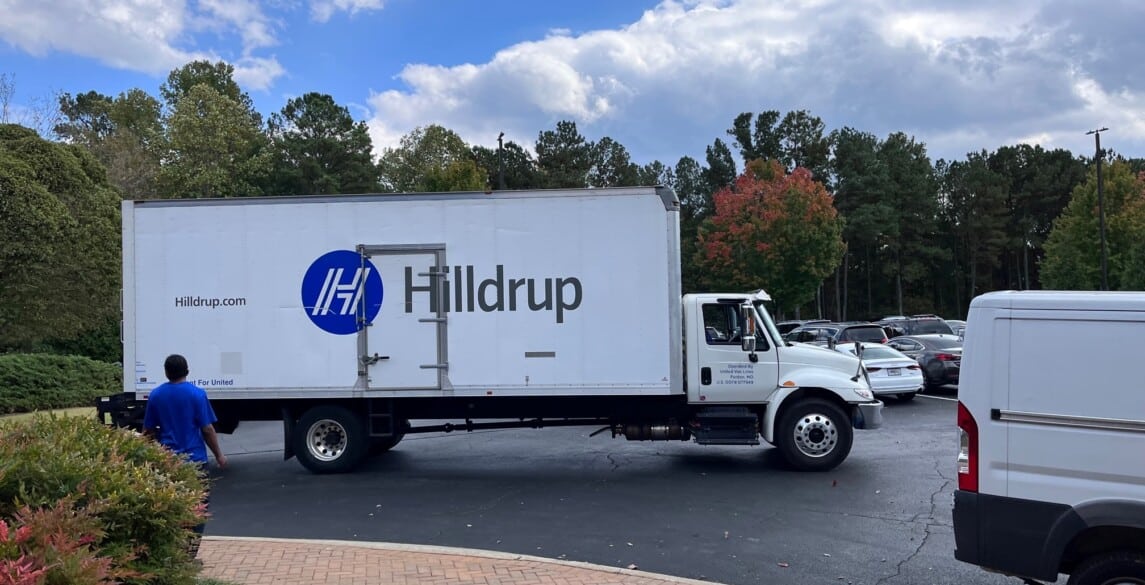 Hilldrup Atlanta was ready to assist our friends at Move For Hunger for an event taking place in Buford, GA! We love supporting Move For Hunger's mission to end hunger across the U.S, so we were more than willing to provide a helping hand with their recent "ArCANtecture" event.
Similar to the event we assisted with earlier this year with HD Supply, the ArCANtecture invited participants – this time from Insurance Office of America (IOA) – to build a structure out of canned and boxed food donations. Of course, there was plenty of competition to see which team of professionals could build the tallest and most creative structure!
Before the competition could take place, the food donations needed to be picked up and delivered to the event space. Hilldrup Atlanta loaded the food donations, kindly provided by Publix, onto our trucks. Our service teams delivered the non-perishable items to Lanier Islands Legacy Lodge's Conference Center. The next day, after IOA's event, we came to pick up the food donations with Move For Hunger, prepared the donations to be palletized, and then delivered them to a local food bank.
Special thank you to Meagan O'Malley and Taylor Heideman at Move For Hunger in making this event possible and to Hilldrup's VP and General Manager – Atlanta, Ed Haeussler, and Office Manager, Brandi Hatch, for ensuring our teams and assets were ready to go!
We look forward to future opportunities to assist Move For Hunger, and we appreciate the opportunity to help mobilize food donations in our community!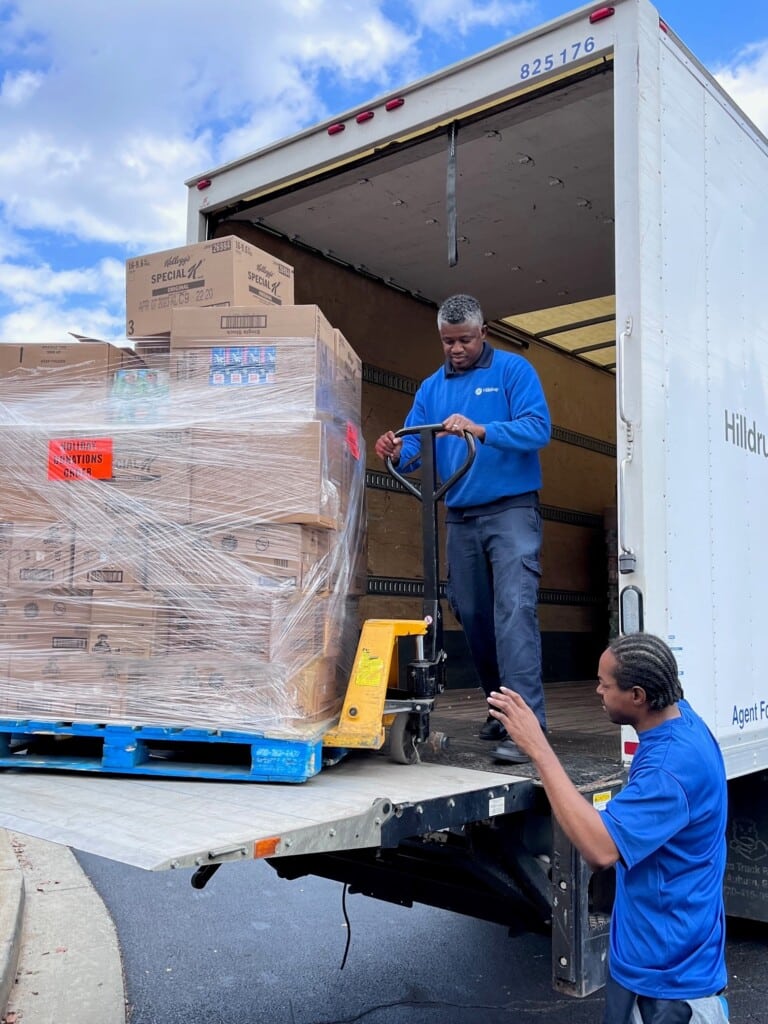 Hilldrup was ready for our friends at Move For Hunger to help transport food donations. We've enjoyed working with their team for years, and we are always happy to do our part to assist!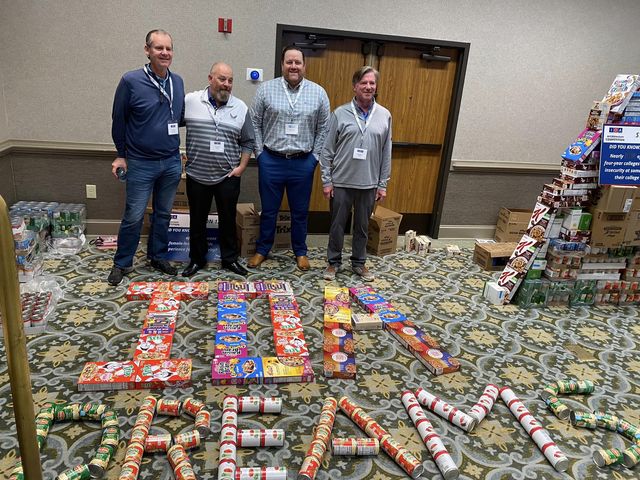 Photo credit: Move For Hunger
The Insurance Office of America (IOA) teams who participated in the ArCANtecture event had fun getting creative with the food donations as part of a competition in creating structures with the items.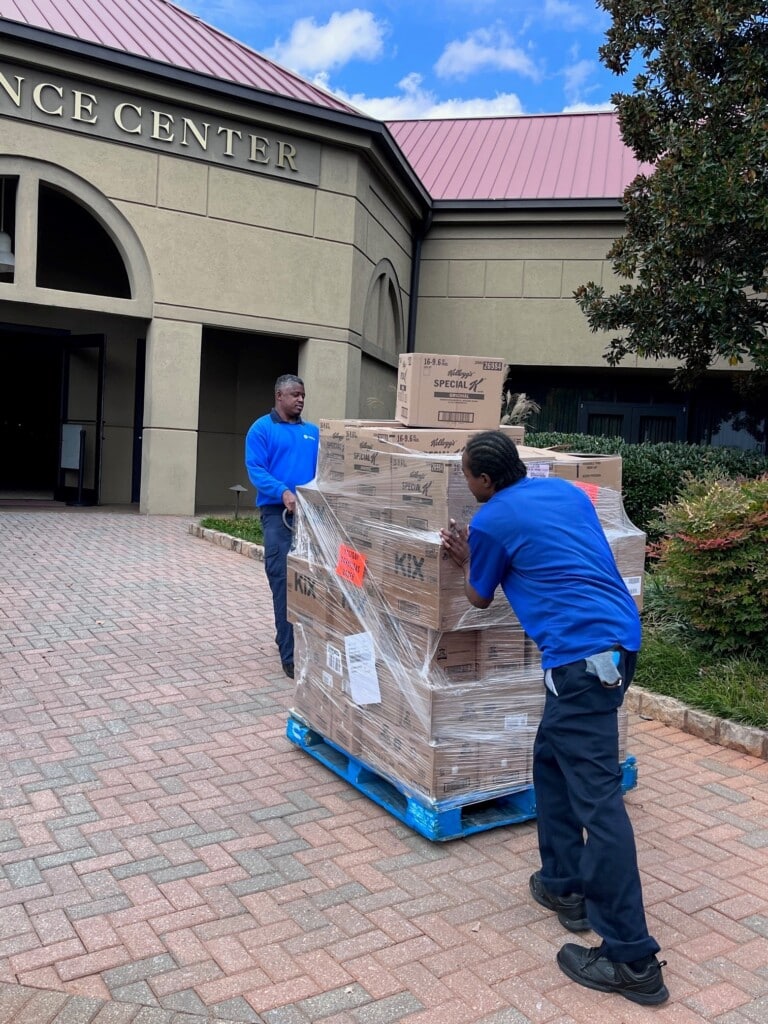 Hilldrup Atlanta helped carefully palletize the food donations for transit between the ArCANtecture event at Lanier Islands Legacy Lodge to a local food bank after the event wrapped up.
---