Supporting the Chris Long Foundation's Waterboys Charity Challenge
Hilldrup teed up for a fun opportunity to support Waterboys' mission of providing clean water to 1 million people.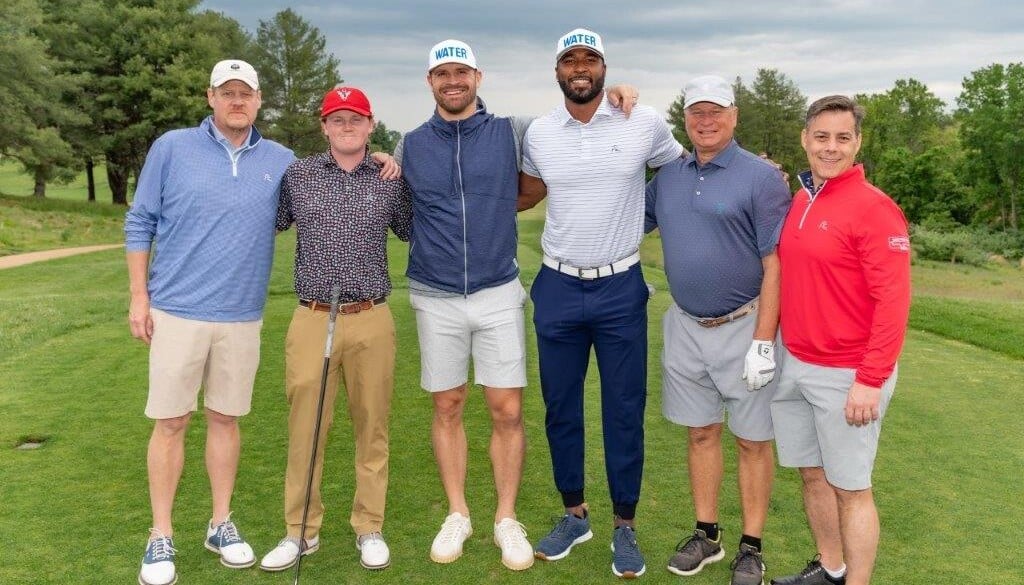 A relaxing afternoon playing golf sounds like the ideal way to unwind for many of us at Hilldrup, but what better opportunity than doing so in support of an inspiring cause. The Chris Long Foundation's Waterboys hosted its golf tournament Charity Challenge on May 8th and 9th in Charlottesville, VA. As a longtime supporter of the Waterboys mission to bring water access to those in need, Hilldrup was pleased to be able to participate and sponsor the annual event.
Taking place at Birdwood Golf Club at Boar's Head Resort, the two- day event included a highly anticipated golf tournament for participants, who included philanthropic and business sponsors, professional athletes and more! The foundation's founder Chris Long is a hometown hero – a Charlottesville native, Chris is a UVA graduate and two-time Super Bowl Champion who earned the 2018 NFL Walter Payton Man of the Year Award as well as the Muhammad Ali Sports Humanitarian Award in 2019. Chris' commitment to supporting the communities where he has lived, studied and played football as well as those around the world is truly inspiring!
As a sponsor of the event, Hilldrup was excited to take part in playing to support the Waterboys' mission. In attendance were Russ Watson, Executive VP and Chief Administrative Officer, and son Andrew Watson; Troy Gibson, Chief Technology Officer; and Hilldrup Board Members Keith Wampler and Mike Walker. Our team was pleased to play alongside someone who knows a thing or two about sports and giving back – E.J. Manuel was our celebrity teammate! A Virginia Beach native, E.J. was a star player for Florida State before being drafted as a first-round pick by the Buffalo Bills in 2013.
The Waterboys initiative was founded in 2015 and unites professional athletes and fans in the shared mission of bringing clean drinking water to communities in East Africa as well as the United States. Waterboys has served over 500,000 people in need and is inspired to provide clean water to over 1 million people.
Thank you to Chris Long and all who helped make this event possible! We're inspired by how many people and communities the Chris Long Foundation and the Waterboys have helped – we look forward to continuing to support their incredible work!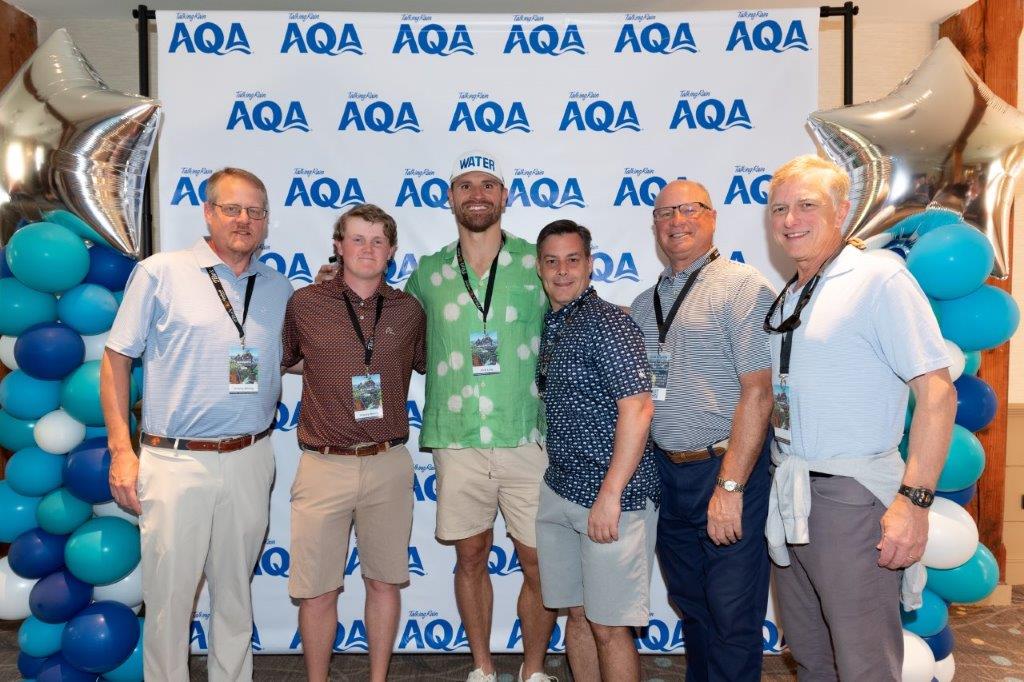 From left to right: Russ Watson, Executive VP and Chief Administrative Officer; Andrew Watson; Chris Long; Troy Gibson, Chief Technology Officer; Keith Wampler; and Mike Walker were in attendance at the Waterboys Charity Challenge in Charlottesville, VA. The two-day event encouraged awareness and financial support for the Waterboys initiative of bringing clean water to underserved communities in the U.S. and east Africa.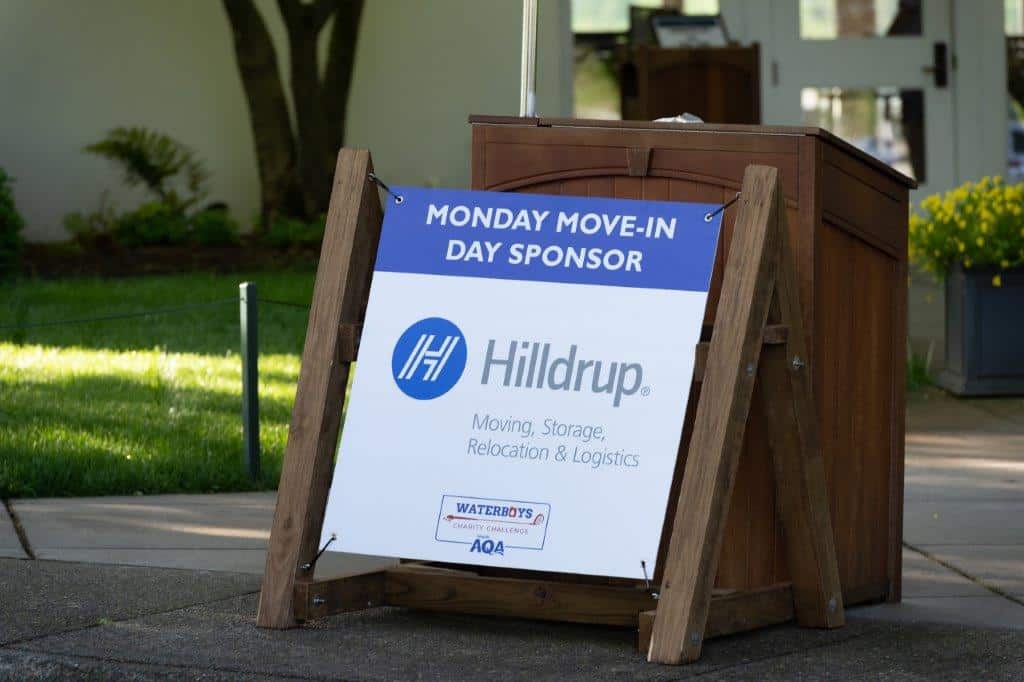 We were pleased to be a sponsor of the Waterboys event at the Major Sponsor level – giving back to this organization is a partnership that we've enjoyed for many years!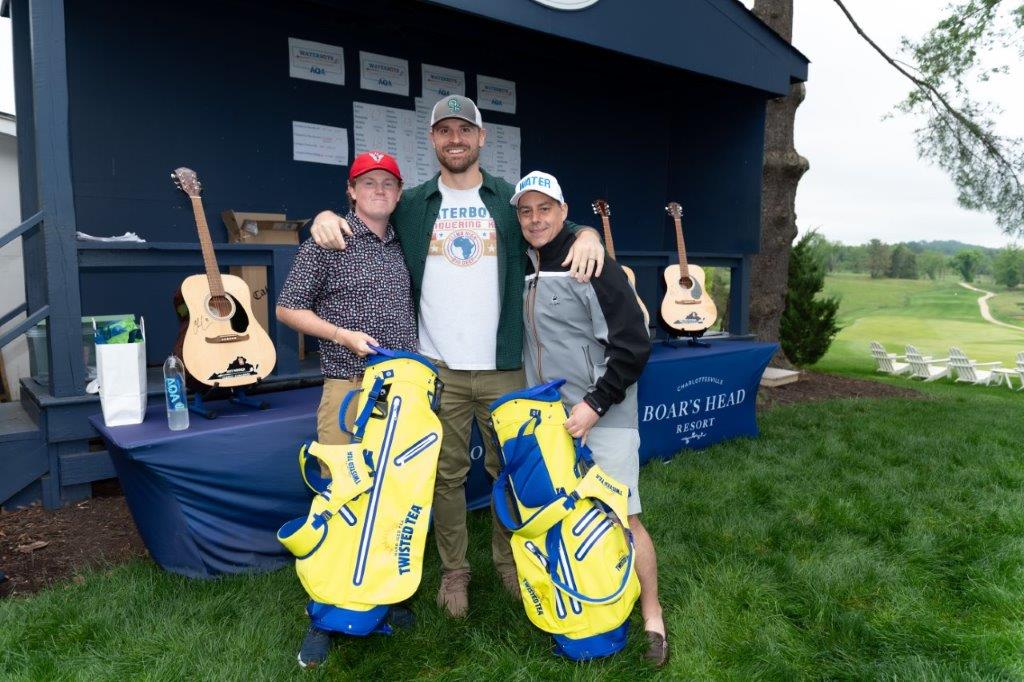 The opportunity to meet and hang out with Chris Long himself during this event was a huge honor! We appreciate all that Chris and his foundation do to ensure that communities both here in the U.S. and those in Africa have access to clean water resources. We look forward to continuing to support his foundation's life-changing work!
---