Your relocation policy can actually help (or hurt) your talent acquisition goals
Last month, thousands of students walked across the stage at hundreds of colleges all over the country to receive their diploma and…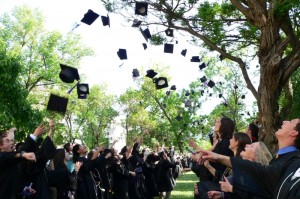 Last month, thousands of students walked across the stage at hundreds of colleges all over the country to receive their diploma and start life in the "real world." The ease with which they enter that world in regards to finding full-time employment depends somewhat on the type of degree they received.
It's no surprise to anyone – some degrees are more sought after than others. In fact, according to a recent Forbes.com article, the top five degrees employers are hiring for this year are:
Engineering
Business
Computer science
Accounting
Economics
And for graduates in these fields, the question isn't "Will I get a job?," but rather "Which job should I take?" So how do you make sure your top choice choses you?
Relocating isn't something people take lightly, even if it's for a dream job. Whether you're recruiting for entry-level staff or senior executives, you need to have a competitive relocation policy – especially if your business operates in a high-demand industry.
But do you know how your relocation policy stacks up against your competitors? And subsequently, how your relocation policy impacts how your offer is perceived? If you answered with a definitive yes, kudos to you. For everyone else, read on.
Give them what they need
No two employees are exactly the same, but it's still important to segment employees based on their needs and your goals. Referred to as a tiered policy, this is most commonly broken out by job level (entry, middle and senior), but depending on your business and relocation trends, other ways can include move type, movers vs. renters, etc.
However you segment your relocation policy, it's important that you're including benefits they care about and need. Here are three tips to figure out what those things might be:
Stay on top of relocation trends: Your competitors aren't likely to share all the details of their relocation policies, but through annual surveys and reports, you can stay on top of what's being offered. Curious what's popular this year? Check out our post on 2015 relocation trends.
Know the most common exception requests: Are the majority of employees asking for the same exceptions? That's a good indicator you should consider adding that into your regular policy.
Survey your employees post move: Don't forget to follow up with employees about their experience after they're settled. What did they find most useful? What would they have liked to have? This extra step can give you invaluable insight to how you should shape your relocation policy.
You might be thinking, "This is great and all, but I'm a one-person HR department." Believe us, that's more common than you might think. Hiring a relocation specialist like Hilldrup can help answer many of these questions, even if it's a simple review to make sure your policy covers everything it should. If we can help in any way, just let us know!
---