Team Hilldrup Attends Fredericksburg Nationals Game
After work, our team enjoyed a night of rooting for the Fredericksburg Nationals together on August 23.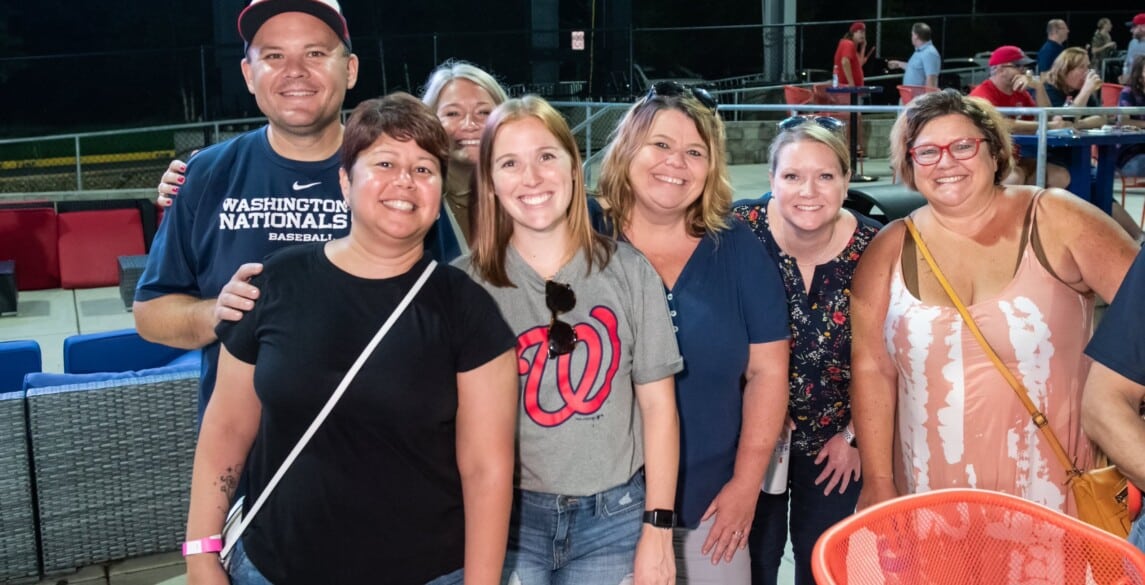 After a busy work day of moving customers and clients across the U.S. and beyond, our employees throughout the local Fredericksburg and DC-Maryland-Virginia area came together to attend a Fredericksburg Nationals game! Peak moving season is always a busy time for Hilldrup and our industry. That's why spending some time relaxing, enjoying the great weather and cheering on our local, minor-league team was the perfect way to celebrate our team's hard work.
On August 23, the Fredericksburg Nationals, otherwise known as the Fred Nats, took on the Down East Wood Ducks for a home game at Virginia Credit Union Stadium. Employees received either free tickets for them plus a guest or discounted tickets for a group of friends or family, based on availability. Our attendees watched the game from a reserved party deck area, and they enjoyed traditional ballpark food. The close game ended in a win for the Fred Nats with a final score of 3 – 2.
A huge thank you to the 145 employees and guests who came from our Stafford, VA; Forestville, MD; Dulles, VA and Capitol Heights, MD branches! We're so glad that the event had such a great turnout, and that it was a perfect opportunity to make summer memories with our friends, family and coworkers. We look forward to similar employee events to be held in the near future!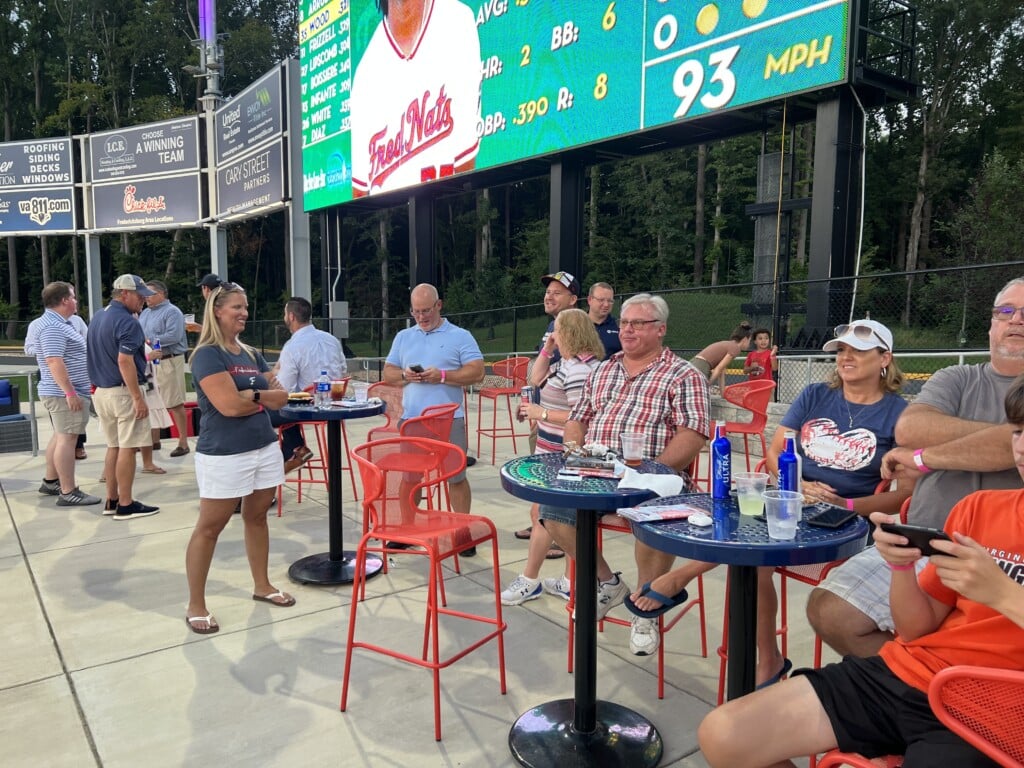 With family, friends and food – a night watching the Fredericksburg Nationals at home was the perfect way to unwind after a busy day at work with our teams. The party deck was reserved for Hilldrup employees and their friends and family to enjoy together.
From Virginia's Stafford and Dulles locations to Maryland's Forestville and Capitol Heights branches, we were thrilled our professionals from across the DMV area could come enjoy a night of baseball on us!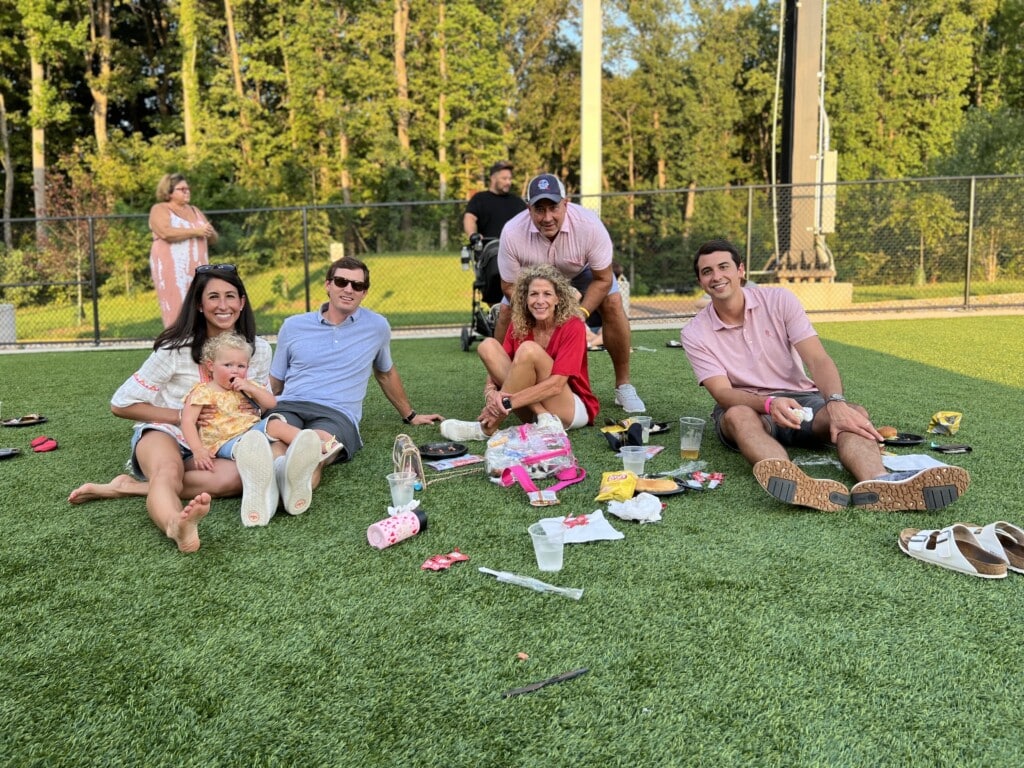 The Fredericksburg Nationals event brought together so many families of Team Hilldrup as well! From left to right: Jordan McDaniel Hinkebein, Marketing Director; Collins Hinkebein; Chris Hinkebein; Tricia McDaniel; Charles W. McDaniel, Hilldrup President & CEO, and Charlie McDaniel, Sr. Director, Logistics Services, enjoy the game together. Thank you to all who attended – we look forward to doing it again!
---