Our Thanks to You
Thanksgiving is almost upon us. And more than the impending arrival of turkey, mashed potatoes and all other things delicious, we're thankful…
Thanksgiving is almost upon us. And more than the impending arrival of turkey, mashed potatoes and all other things delicious, we're thankful for all of you – our customers, our fellow employees and our partnering organizations. You are the ones who keep us moving year after year, and we really are incredibly fortunate to be surrounded by such great people.
We'd also like to give a special thank you to the folks at the Martin Agency, an advertising firm in Richmond, Va., for organizing RVA2NY – an effort to collect donations for those displaced by Hurricane Sandy. We were able to be a part of it by donating boxes, an 18-wheeler and a driver to haul the goods to New York City. As we mentioned in our last post, for each new like on the Hilldrup Facebook page, we'll donate $1 to the Red Cross to help those still recovering from Sandy – up to $500.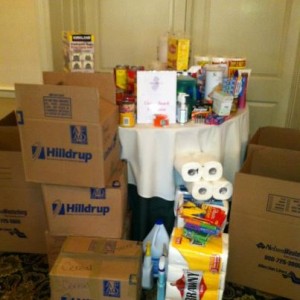 We all have our Thanksgiving traditions. For some it's about pushing the limits of our stomachs, followed by a long nap, others love to get up early and start the turkey with the Macy's Thanksgiving Day Parade on in the background. Whatever your Thanksgiving entails, we hope it's filled with all the things you're thankful for. Enjoy the holiday and stay safe.
---