The Impact Remote Work Is Having on Commercial Real Estate
Remote work is undoubtedly changing how employees work and live. Commercial real estate is having to adapt to keep up.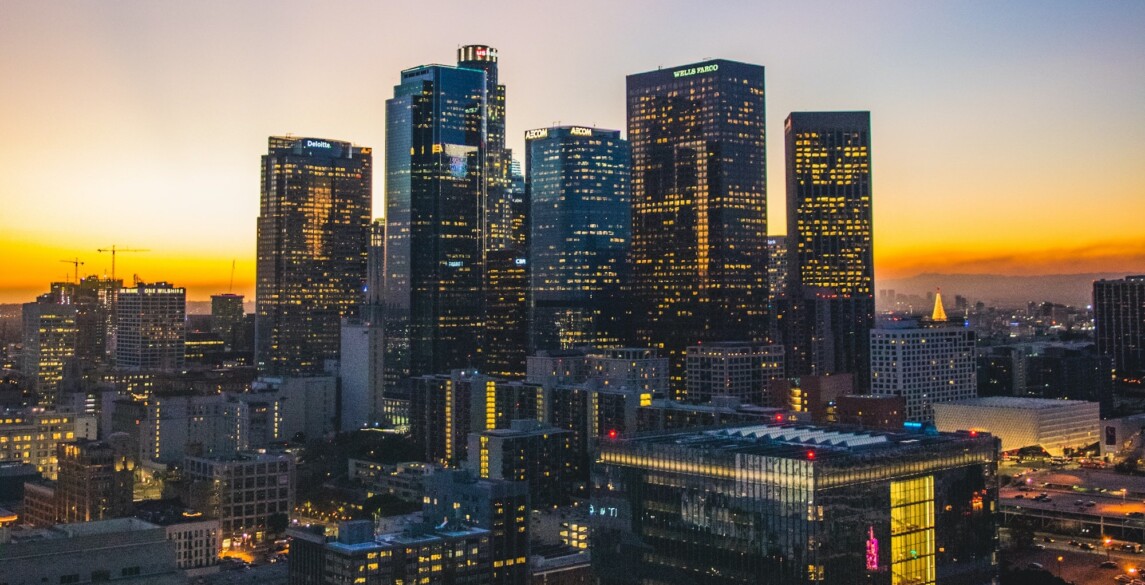 As we get closer to the eventual end of the coronavirus pandemic, exactly what "new normal" means is beginning to come into focus more and more. One area that's been of near-constant discussion is the future of commercial real estate. In 2019, only 7% of private sector workers and 4% of public sector workers had opportunities to work remotely. In 2020, 62% of all U.S. employees were working remotely.
With so many employees now capable and comfortable working remotely, businesses and commercial real estate landlords alike have a bevy of questions to consider.
Are Workers Moving Away from Big Cities En Masse?
One of the more predominant narratives throughout the pandemic has been that workers are fleeing big, expensive cities in favor of cheaper locales since they can work remotely. This has been accentuated by announcements from employers like Twitter allowing most employees to work remotely indefinitely.
When looking at the numbers, the idea of a mass exodus from major cities isn't fully substantiated. According to one recent study, 48% of millennials – the largest block of the U.S. workforce (35%) – lived in the suburbs, up from 44% in 2019. Conversely, 35% reported living in a city, down from 38% the previous year. Not to say that these percentage changes are insignificant, but major cities aren't emptying out entirely.
Workers' Preferences for Working Remotely Versus In-Office
While millions upon millions of workers aren't migrating from expensive, urban settings for cheaper destinations, the overwhelming majority of them are happier and more productive working remotely. According to a recent McKinsey study, 80% of workers enjoy working from home and more than two-thirds (69%) say that they are either more productive or as productive as before the pandemic when they were always working in the office.
As a result, the same McKinsey study forecasts that 38% of businesses will implement hybrid work arrangements, where employees split time between the office and working remotely, at least in those industries where remote work is feasible.
What Does This Mean for Commercial Spaces?
The dramatic shift to remote work has had an equally significant impact on commercial real estate. Recent data shows a record 42 million square feet of space of commercial office space became available for lease in Q2 and Q3 of 2020. Worker preferences aside, many companies recognize the tremendous cost savings to be had from downsizing their office space.
Global Workplace Analytics estimates employers can save roughly $11,000 for each employee who works remotely half the time, which accounts for both direct savings (e.g., lower office space costs) and indirect savings (e.g., increased productivity and reduced employee turnover).
Flexible, Shared and Short-Term Office Spaces
Prior to the pandemic, the idea of the modern office already was beginning to change. Co-working and shared office spaces were on the rise, seeing an annual growth rate of 23% since 2010. Not only that, it's possible co-working spaces could account for 30% of the commercial real estate market by 2030.
Currently, remote workers are staying home by necessity for public health concerns. However, as that subsides, it should be expected that many will want co-working spaces that give them the flexibility to work from various places and the opportunity to venture out of the home as they wish.
For businesses that wish to maintain a physical presence, but remain unsure of their indefinite needs, short-term leases are becoming a popular solution. Traditionally, short-term leases were uncommon simply because landlords could easily find another tenant that would agree to a long-term agreement. However, as many experts believe it will be years before occupancy rates return to pre-pandemic levels, landlords are eager to find tenants in any form.
Space utilization, adaptable furniture will be key
For commercial real estate, space utilization and adaptability will be critical. Every square foot and piece of furniture should be re-evaluated to ensure the overall space can cater to a variety of businesses should multiple short-term leases prove to be the most viable option for the foreseeable future.
One of the more effective ways of doing this is to use lighter furniture that easily can be moved as needed. Shared spaces need to be adaptable in order to quickly create defined areas for different functions. Dividers such as large bookcases can help take traditionally large, open spaces and create niches in which workers can feel more safely distanced from other groups and individuals.
While the immediate public health concerns may begin waning as the country approaches "herd immunity," many lingering effects of the pandemic, such as commercial real estate vacancies, are expected to continue for years. These disruptors will force businesses and commercial real estate landlords to reassess their spaces to ensure they are set up to remain functional and profitable in this new reality.
Need assistance with how to best utilize your office space as you prepare for a post-pandemic landscape? We specialize in workplace solutions designed to help organizations stay productive as they grow or readjust.
---