The Rise of Digital Nomads – What Businesses Need to Know
Digital nomads live abroad and work remotely, and they are increasing in number due to the pandemic.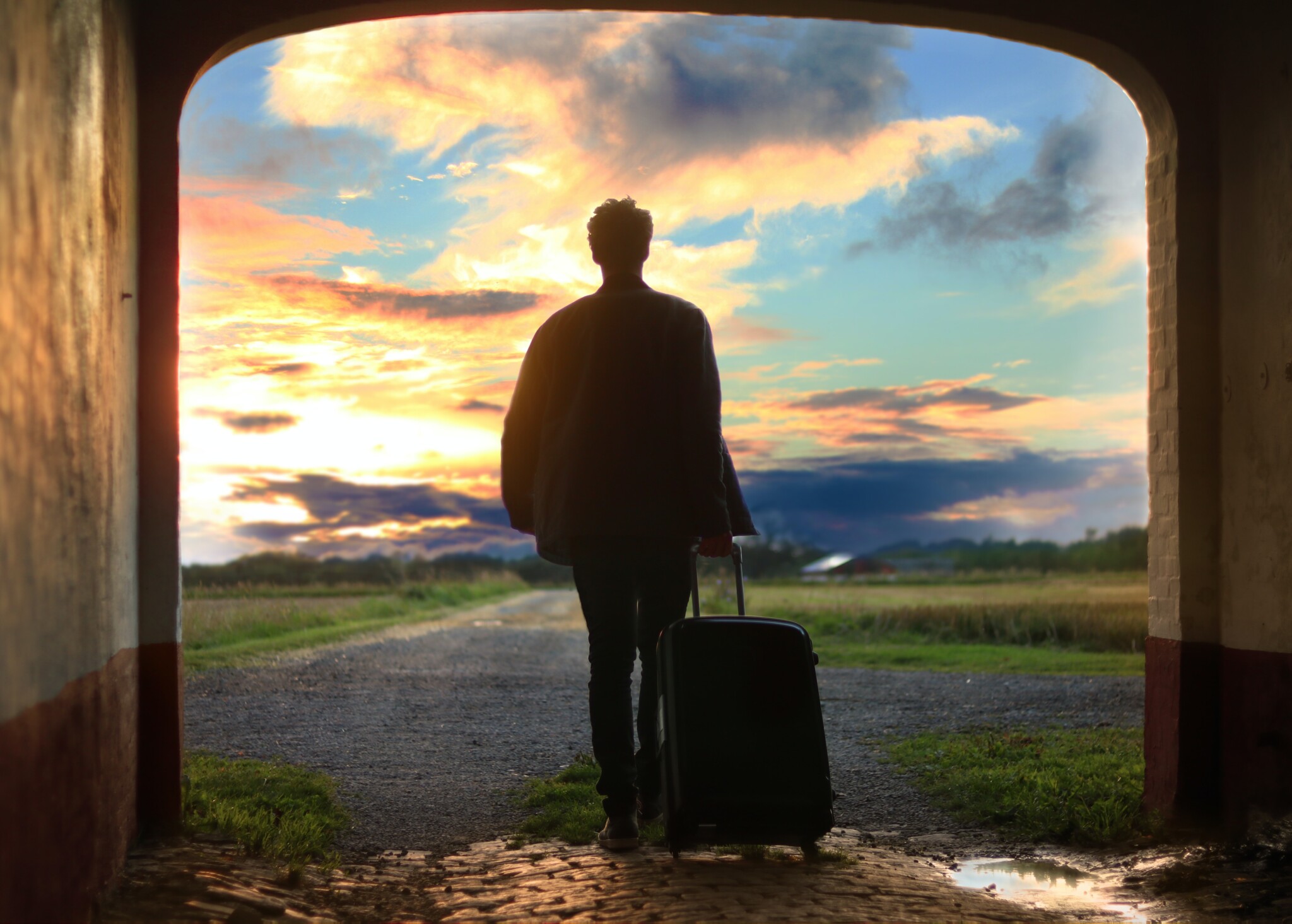 What is a Digital Nomad?
Digital nomads are individuals who live abroad and work remotely, utilizing technology to stay connected with their colleagues across the world. They aren't a new concept, but they are on the rise. The rapid expansion of telework due to the pandemic has shifted hundreds of industries in the workforce into a digital space. As employers continue to offer remote work for the long run, people are taking advantage of the perk and looking to relocate around the globe.
Why Are More People Becoming Digital Nomads?
The widespread shift and acceptance of remote work presented many wanderlust professionals with a unique opportunity, "What if I could travel the world while maintaining a steady income?" Remote work lowered – or altogether removed – many of the hurdles keeping these workers from pursuing this reality. It also aligns with the growing evidence that workers, especially younger ones, place an equal or higher value on achieving personal goals, compared to professional ones. With so many that name traveling as one of their biggest ambitions, it's no surprise that more and more young professionals have pursued the life of a digital nomad.
Countries Work to Welcome Expats
It isn't just individual workers seeing the benefit; countries, particularly those traditionally reliant on tourism revenue, see digital nomads as a way to boost their respective economies. The incentives and programs countries are offering often negate many of the traditional obstacles associated with working abroad, namely immigration and work visa requirements. While many of these locations and incentives are enticing, most countries also have requirements like a minimum annual or monthly income to ensure expats contribute to their nation's economy in a meaningful way.
Here are a few examples from this Insider round-up:
The Cayman Islands is allowing remote workers to stay tax-free for up to two years.
Aruba's "One Happy Workation" program allows remote workers to stay on the island for up to 90 days, complete with package deals and discounted rates at local hotels, restaurants and rental homes.
Mexico's temporary resident visa allows employees to live and work in the country for up to four years.
The Montserrat Remote Workers Stamp is a new program that invites remote worker to the Caribbean Island for up to a year. Similar programs are offered by Estonia, Dubai and Barbados, all offering workers, and in some cases their families, to relocate there for up to 12 months.
What Companies Need to Know When Hiring Digital Nomads
If your company or organization will remain flexible when it comes to remote work, hiring digital nomads presents both opportunities and risks.
The benefits of hiring digital nomads
Prior to the pandemic, the economy already was seeing steady growth with remarkably low unemployment. Subsequently, this created talent acquisition challenges for businesses, many of whom were competing for a finite number of candidates in their geography. This is potentially aggravated by the looming resignation crisis that many experts have predicted.
Hiring digital nomads opens up the talent pool for high-demand positions in a tremendous way. Instead of looking for professionals who reside close to your offices, virtually anyone in the world with the requisite skills can be a possible candidate. According to multiple studies, more than 70% of business leaders believe remote work has increased the talent pool for high-demand positions.
Accommodating a digital nomad's lifestyle also could be a great retention tool. With so many people seeking opportunities that align with their personal goals, making such a commitment to these workers' lifestyle could keep them from looking elsewhere.
The challenges of hiring digital nomads
Remote work in general presents several payroll and tax implications that businesses need to account for. This can be compounded when employees are residing in other parts of the world where other nations' tax and immigration regulations need to be followed.
One of the biggest questions facing companies that hire digital nomads is, "If you hire a person that lives and works from another country, does that mean our organization has a formal presence there?" The answer isn't always crystal clear, but however you choose to answer it there will be several business implications for your organization. SHRM shares tips for how organizations navigate this question when paying employees who are working across international borders.
Establishing a global mobility plan for digital nomad employees
It is critical businesses have a formal global mobility plan in place that addresses questions around payroll, immigration compliance and the like. Many of the challenges previously mentioned can easily be avoided with the proper planning and documentation. While your organization still may need to take extra steps to fulfill certain compliance obligations, it helps prevent any issues that might arise down the road.
It also helps set expectations with digital nomads concerning their relationship with your organization. Particularly when recruiting people from different countries, you may find that this employee base has vastly different expectations around things like benefits, relocation assistance, time off and work hours. Formalizing everything into a global mobility plan can help ensure everyone is on the same page from day one.
As more workers opt for a digital nomad lifestyle, businesses should consider if it makes sense to tap into this prospective talent pool. There are a host of benefits – namely a wide range of potential qualified candidates – so long as the right steps are taken to protect your business from specific tax and immigration regulations.
Need help developing your global mobility plan for digital nomads? Hilldrup specializes in international relocation and routinely assists organizations to answer questions associated with employing and relocating workers across the world.
---