UNC Football on the Road: Virginia Tech
I've traveled to many ACC football games in my days driving for the University of North Carolina, and my favorite stadium to…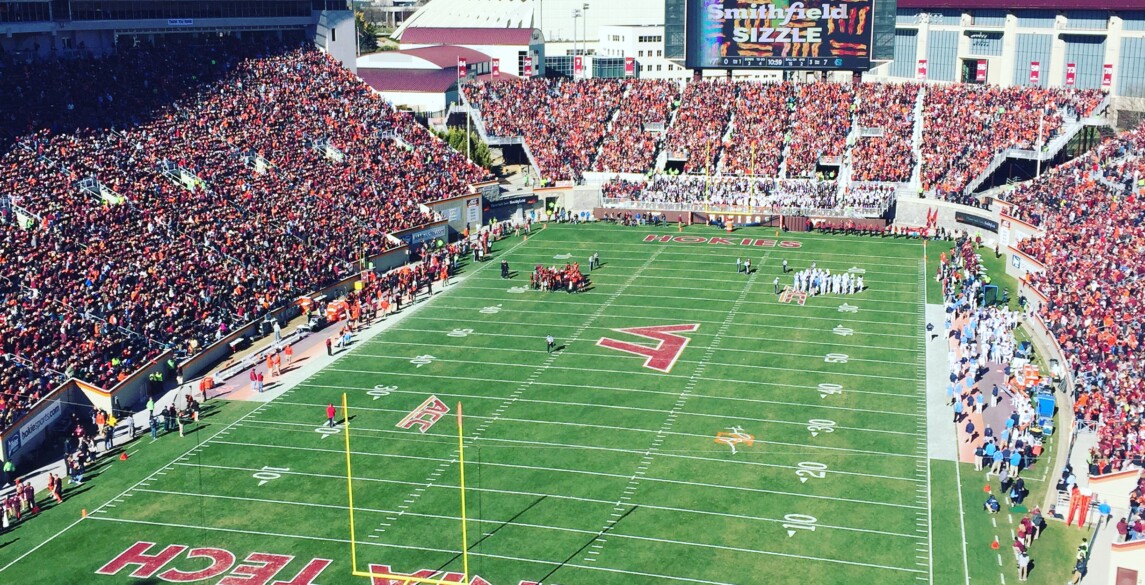 I've traveled to many ACC football games in my days driving for the University of North Carolina, and my favorite stadium to visit during college football season is none other than Lane Stadium. There's just something about being in a small college town, on a crisp fall afternoon and being surrounded by 66,000 screaming fans. Pro tip: be prepared for the sound of Skipper firing, if Virginia Tech scores.
The drive from Chapel Hill to Blacksburg is around 200 miles, depending on the route you decide to take. Here's the route I'll be taking. The obstacles to be on the lookout for during this road trip are deer, fog and traffic on I-81.
Tailgating is king on gameday in Blacksburg, and information about what you can expect on game day can be found here.
While I am normally with the team and helping out before the game, over the years I've heard of some fun restaurants and traditions to take part in close to campus.
WHAT TO DO IN BLACKSBURG ON GAME DAY
See you at the game! And if you see the UNC Football Truck – share your photos with me on Twitter using #UNCFBTruck.
– Ricky, UNC Football Equipment Truck / Hilldrup Driver
---