UniGroup Convention 2022: Our Path Forward
We were excited to be reunited with our UniGroup colleagues as part of the 2022 UniGroup Convention in Huntington Beach, CA.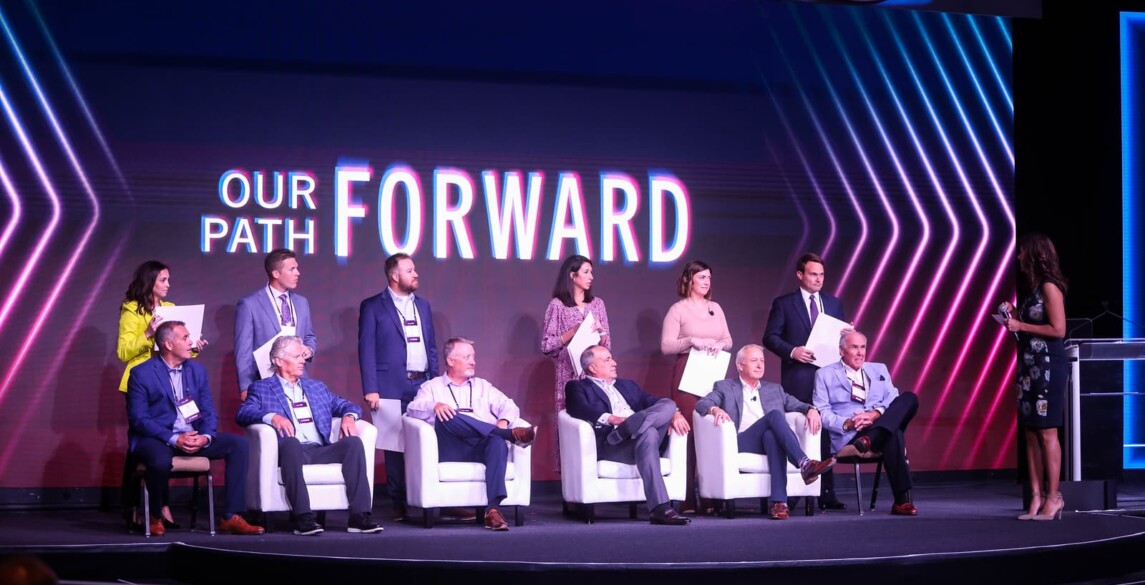 It's a gathering that the entire UniGroup enterprise looks forward to every year: UniGroup Convention! The event, which brings together UniGroup agents, like Hilldrup, from across the U.S. was held from October 23 – 25 in Huntington Beach, CA. There, we joined in networking, gaining new industry and company insights and celebrating successes of the past year. Hilldrup President & CEO, Charles W. McDaniel, who also serves as Chairman of the UniGroup Board of Directors, welcomed attendees and introduced many of the events and speakers at Convention.
This year's theme, Our Path Forward, was a nod to the exciting updates that have both already taken place at UniGroup and those that are in motion for the coming year. Guests were welcomed on the first day of Convention with a Chairman's Reception, which included current and past board members as well as UniGroup employees in attendance at the convention, followed by the Opening Reception dinner event, where professionals from all agencies in attendance were able to catch-up. In fact, this was the first Convention since 2018 that was hosted entirely in-person!
General sessions were held for two days, with discussion, panels, presentations and some fun, thanks to emcee Dena Blizzard.  Breakout sessions were also held on a variety of topics including cybercrime, revenue, network updates, van operator and sales considerations, and more.
As part of the first day's session, Charles W. McDaniel spoke alongside UniGroup President and CEO, Jason Mills, about strategic initiatives across UniGroup. The conversation centered around how UniGroup is doing business in today's changing world, the challenges we're overcoming and what UniGroup's goals are for the future.
As part of this year's Convention, we joined our colleagues in remembering the outstanding life, career and legacy of Dan McCollister, who had served UniGroup as Chairman for years. Dan passed away at the age of 74 this past October. His impact on the UniGroup enterprise lives on, and we were grateful to be able to honor him together with our agency family during Convention.
During the second day of the General Session, our very own Russ Watson, Executive Vice President and Chief Administrative Officer, was featured on stage. A member of UniGroup's Revenue Distribution Simplification Committee, Russ spoke to attendees on goals that UniGroup is pursuing in the coming months as the network works to simplify revenue for its agents.
On another panel that same day, Jordan McDaniel Hinkebein, Marketing Director, joined with five other panelists, all of whom were graduates of UniGroup's Strategic Leadership Program, to answer questions and talk about what leadership looks like after the pandemic, working with family and as a young leader in a changing industry.
There was some fun had with these young panelists as well as they were paired up on stage (mostly with their very own fathers!) for a fun (and funny) Q&A, led by Dena Blizzard. It certainly proved that the success behind many of UniGroup's agent partners literally runs within the family!
This year's itinerary also included early morning yoga on the beach, an afternoon of yard games, and a closing night dinner.  Those Hilldrup team members in attendance also enjoyed a nice dinner off property at 21 Oceanfront, where Charles thanked those leaders in attendance for their hard work, dedication and strategic leadership.
UniGroup's 2022 Convention was an exciting and informative event. Congratulations to all for their success throughout the past year! We look forward to seeing our agency friends and colleagues again in early 2023 for Learning Conference!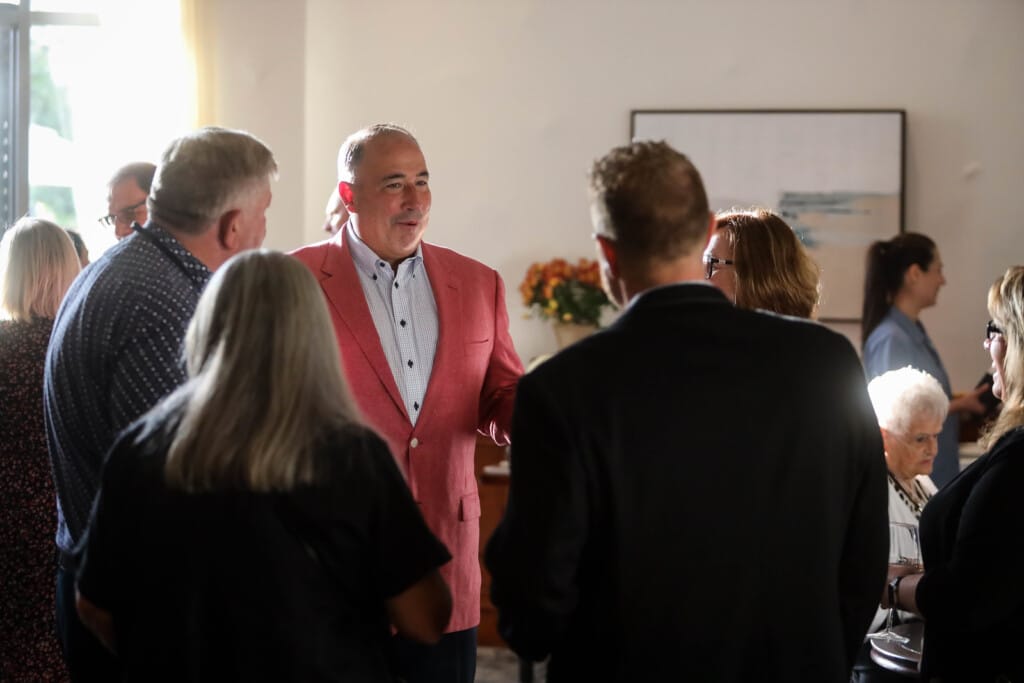 Charles W. McDaniel, President and CEO of Hilldrup & Chairman of the UniGroup Board of Directors, welcomes and speaks with attendees at the Chairman's Reception event during Convention.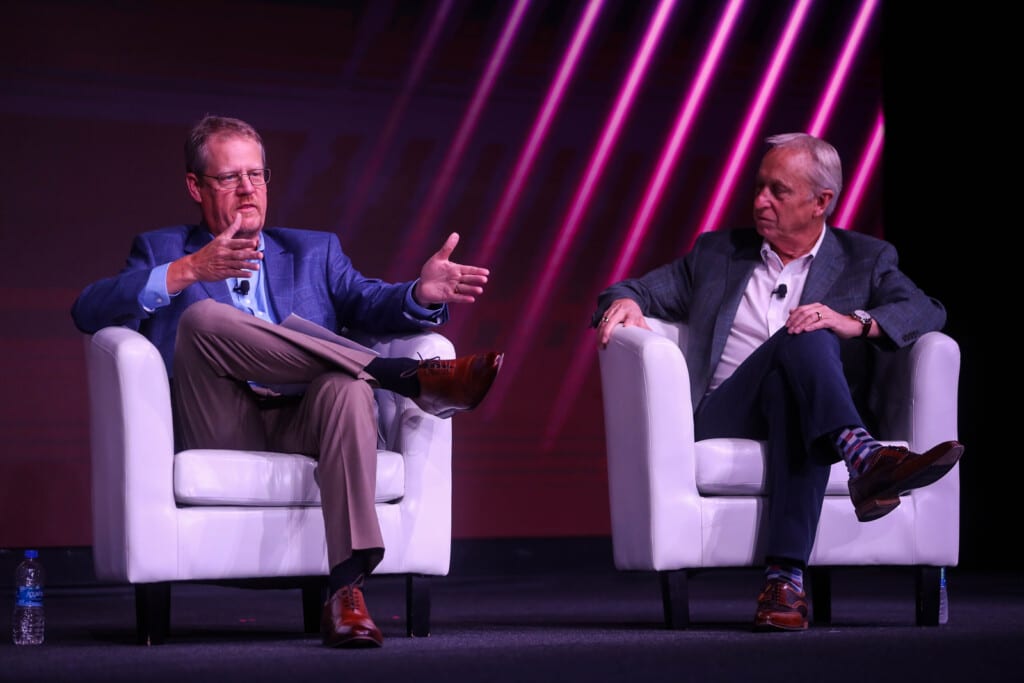 Russ Watson, Executive Vice President and Chief Administrative Officer of Hilldrup (left), was featured on a UniGroup panel to discuss revenue distribution and simplification across the UniGroup enterprise alongside Rick Smith of CSM Companies (right).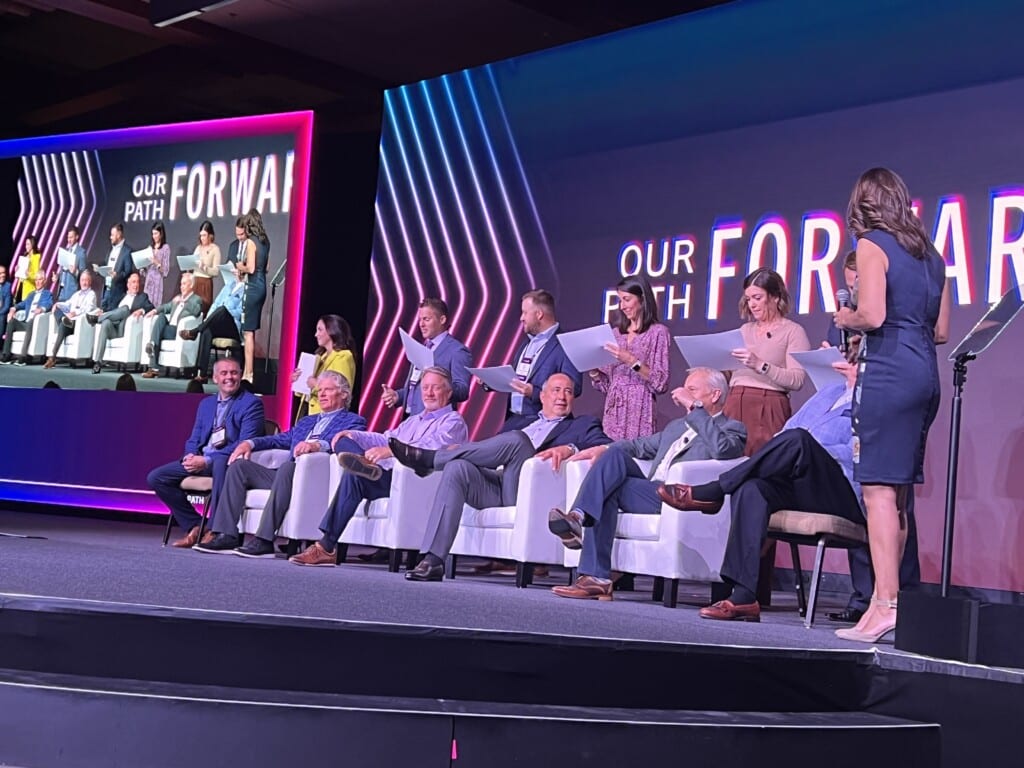 The success of each agency family runs in just that – the family! During Convention, young leaders, all of whom had graduated from UniGroup's Strategic Leadership Class (standing) were mostly matched with their fathers (seated) for a fun game to get to know these leaders and their families better.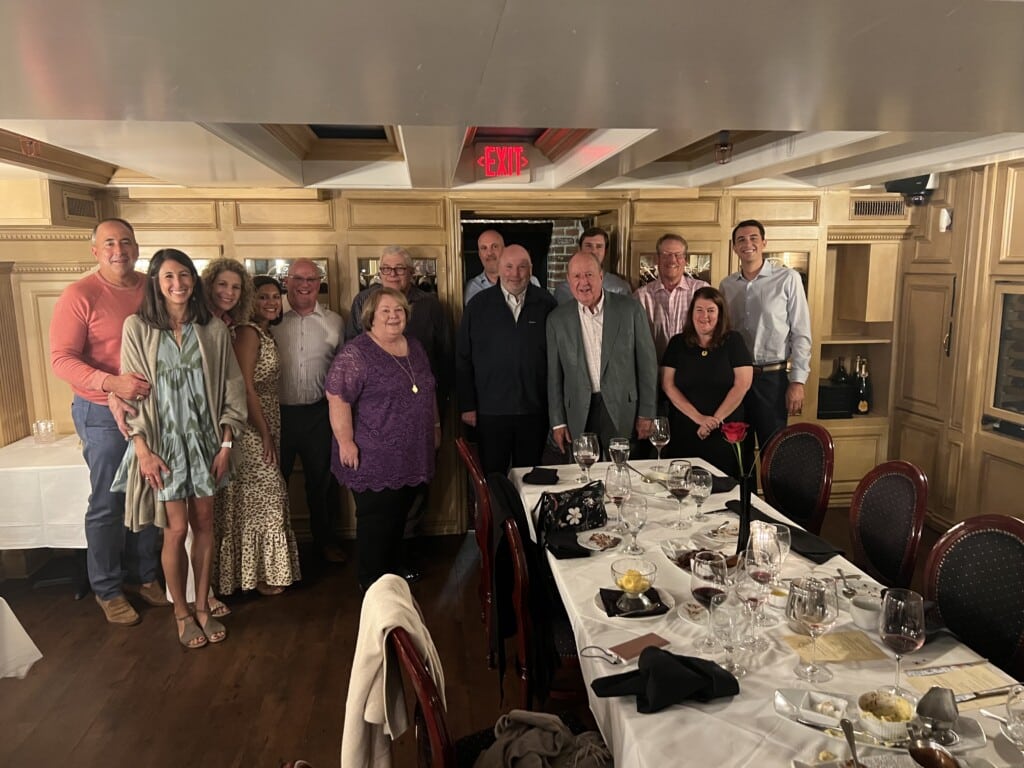 The 2022 UniGroup Convention was the perfect opportunity for our leadership team to come together outside of the office and celebrate another great year of serving our customers and clients from all over.
Three generations of the McDaniel family work for Hilldrup today! From left to right: Charlie S. McDaniel; Charles W. McDaniel; Charles G. McDaniel; and Jordan McDaniel Hinkebein were in attendance to represent Hilldrup during UniGroup's 2022 Convention.
---