UniGroup President and CEO, Marc Rogers, Visits Hilldrup
Last week, Hilldrup had the honor of hosting UniGroup President and CEO, Marc Rogers, for a two-day visit to our corporate office…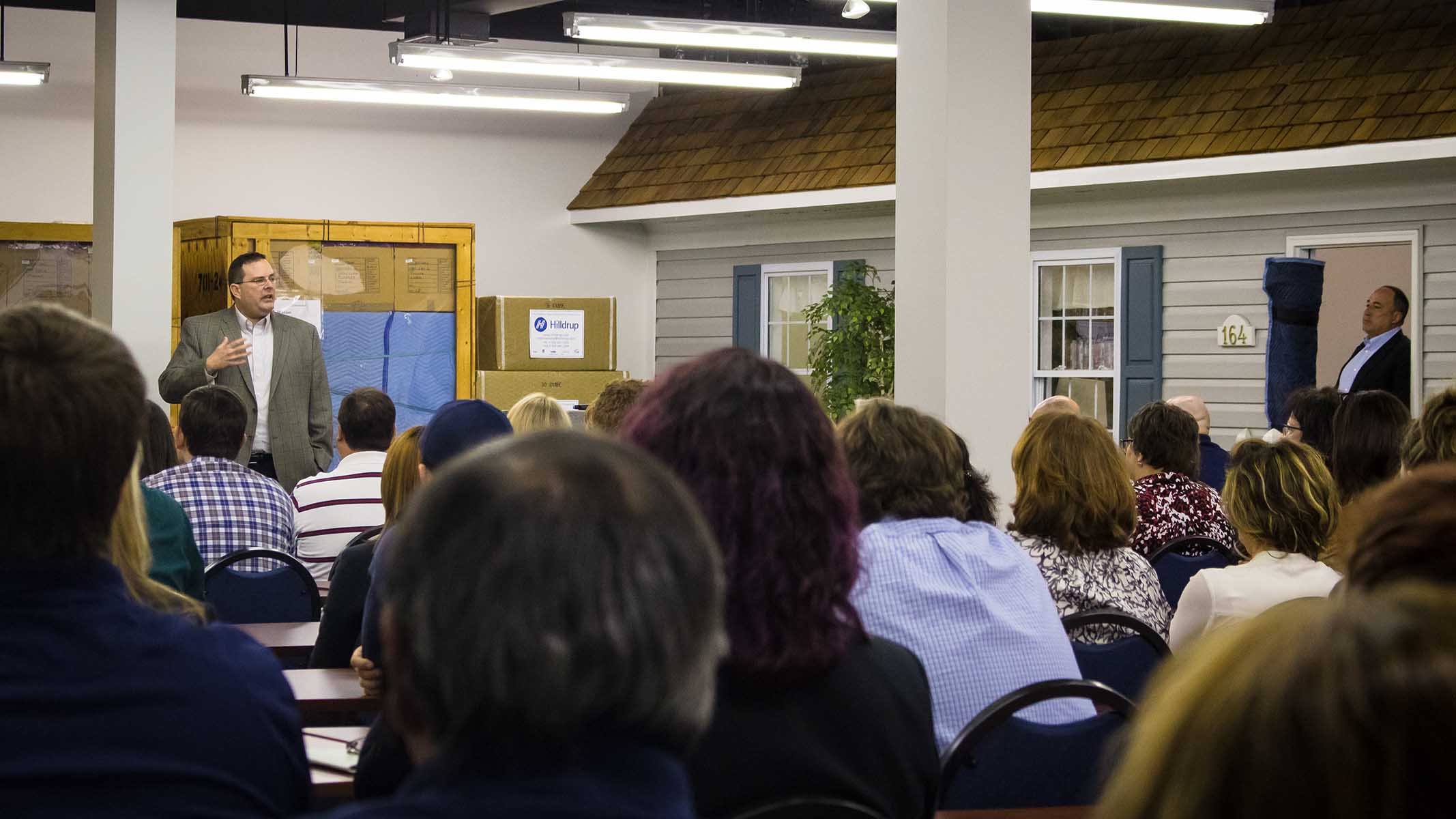 Last week, Hilldrup had the honor of hosting UniGroup President and CEO, Marc Rogers, for a two-day visit to our corporate office in Stafford, Va.
The visit was highly anticipated as Marc was recently announced as the new President and CEO of UniGroup by UniGroup Chairman, H. Daniel McCollister, in late 2017. UniGroup is the parent company of United Van Lines, Mayflower Transit and other transportation related companies specializing in residential, commercial and corporate relocation. Marc brings decades of experience, specifically in the trucking industry, to his new role. He previously served as the President and CEO of Interstate Distributor and prior to Interstate, Marc was senior vice president of a $1 billion division at Schneider National. Marc also held senior level positions in operations at Knight Transportation.
We were thrilled to be one of the agents that Marc would visit as he becomes acclimated to his new role. During Marc's stay, he received an exclusive tour of Hilldrup's corporate office and multiple warehouses while learning more about our wide range of services. Marc was introduced to staff members during an employee meeting for us to learn more about him and his vision for UniGroup.
"I grew up in the Midwest and moved eighteen times before I turned sixteen years old, so I'm no stranger to what moving entails," said Marc with a laugh.
Marc shared with Stafford employees much about his career but also about his life away from the office. A proud husband and father of five, Marc has traveled the globe visiting five out of the seven continents and credits his family and faith to his many successes. He further explained his focus for the industry to be based on three important principles: safety, service and innovation.
"How we take care of our customers and our innovative responsiveness to them means everything in this industry," said Marc. "We're always striving for ways to be better and improve with the needs of our clients in mind."
Thank you Marc for visiting Hilldrup and sharing your experiences and vision with us. We're excited to work with you to continue delivering the best to those we serve!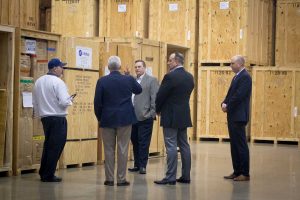 Pictured (from left) is John Dent, Senior Warehouse Foreman; Randy Rantz, Senior Vice President of Operations; Charles W. McDaniel, Hilldrup's President and CEO; and John Seal, Vice President of Operations, who provided a tour of Hilldrup's warehouses to Marc Rogers, President and CEO of UniGroup (center).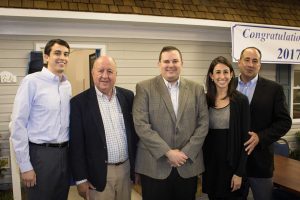 Marc Rogers (centered) is welcomed by the McDaniel family to Hilldrup's headquarters in Stafford, Va.
The McDaniel family has reached the fourth-generation of family members working for Hilldrup with Charlie McDaniel (left) and Jordan McDaniel (second from right) joining their father, Charles W. McDaniel (right) and grandfather, Charles G. McDaniel (second from left).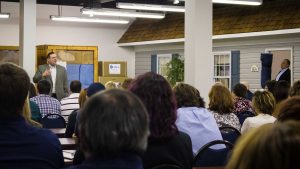 Marc Rogers speaks to Stafford employees during his visit to Hilldrup's headquarters on February 6, 2018.
---