Van Operator Q&A with Gary Prather
We recently celebrated Driver Appreciation Week to kick off the busiest time of the year for movers. Our drivers range in experience…
We recently celebrated Driver Appreciation Week to kick off the busiest time of the year for movers. Our drivers range in experience from just a few weeks on the job to many decades on the job, and a majority of our drivers have been with us for more than 10 years.
In honor of Driver Appreciation Week, we spoke with Gary Prather, based out of our Raleigh office, who has been with the company for more than 50 years, many of which have been in the driver seat.
Q: TELL US ABOUT YOUR 50+ YEARS IN THE MOVING INDUSTRY.
A: I started in the moving business back in 1965. What got me hooked was my passion for working with people and making customers happy. I've enjoyed being around the people I've worked with, and I was still driving the truck up until about two years ago. Today my day-to-day is mainly doing QC (quality control) work and supervising office moves. I'll be 75 in December, and I recently told my boss I intend to stick with it (Hilldrup) as long as my health is good.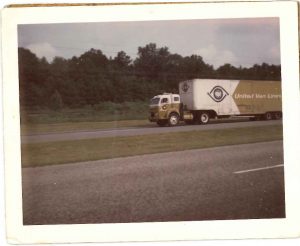 You meet the friendliest people in the world when you work with customers. I've just always tried to make it a point to satisfy the people.
Q: WHAT HAS BEEN YOUR FAVORITE PART OF YOUR JOB OVER THE YEARS?
A: Satisfying the customer. That's been my goal ever since I've gotten into the business. Satisfying the customer is all I ever wanted to do. I make sure when I leave a job that they are happy.
Q: WHAT CHANGES HAVE YOU SEEN IN THE INDUSTRY SINCE THE 1960S?
A: The biggest change I've seen over the years is that houses are getting bigger and people have more stuff. Back in the early days people didn't have that much stuff and you'd rarely get a job that had 15,000 – 18,000 pounds of household goods, and now we are running all the way up to 30,000 pounds. Equipment has also changed a lot and highways have changed a lot too.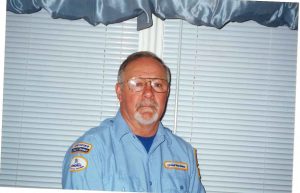 Q: WHAT ADVICE DO YOU HAVE FOR NEW DRIVERS ENTERING THE PROFESSION?
A: Keep a positive attitude about what you're doing and try to maintain a positive attitude with the customer. It makes things a whole lot easier in the moving business if you are willing to spend a little time with your customer, talking to them.
Take pride in what you're doing, if you don't take pride in the way you look and the way you act and the way you look after your customer then you are in the wrong business. You need to be patient and take care of one person at a time.
---