Virtual Industry Update: Paul Bernardt, Managing Director, Harmony Relocation Network
Every year, Hilldrup hosts a forum where our clients gather and hear from experts across various industries related to their profession, such…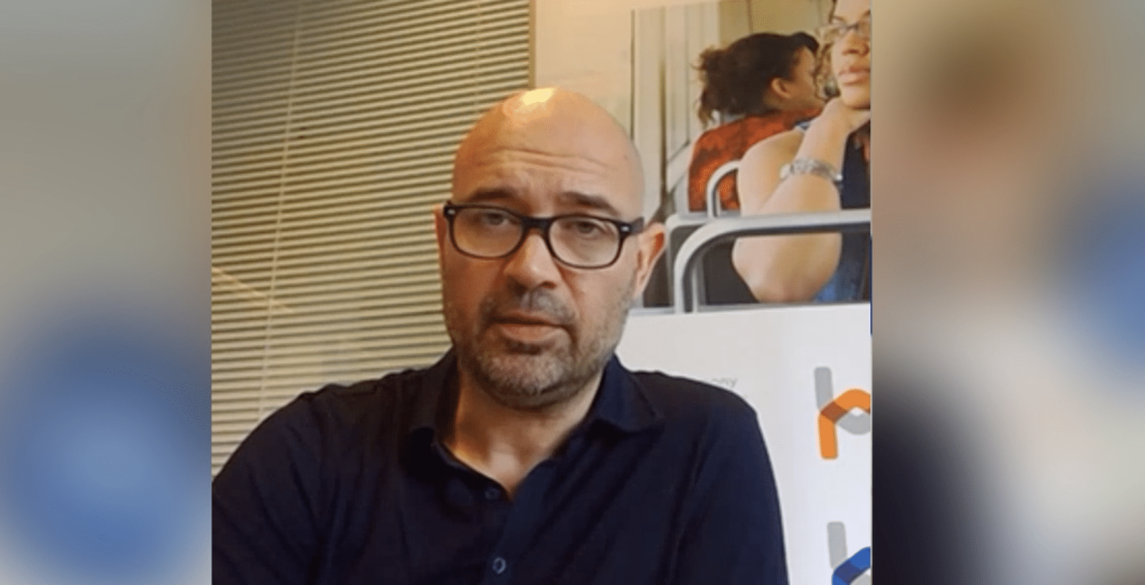 Every year, Hilldrup hosts a forum where our clients gather and hear from experts across various industries related to their profession, such as relocation and HR. As you might suspect, COVID-19 complicated things a bit this year, but we didn't want that to spoil the wonderful insight our speakers had to share! Instead, members of our team hosted a video Q&A with each speaker to get their thoughts on the current state of relocation and HR. Unsurprisingly, much of these conversations revolved around the pandemic – and how different facets of business will bounce back and evolve as a result. Below is a recap of our conversation with Paul Bernardt, Managing Director, Harmony Relocation Network. You also can watch the full video here!
Over the past six months, the world has seen incredible change and stability in innovation. How do you see our industry following these world events that we are currently experiencing?
You have to separate between the short, the mid-term and the long term. The long term is uncharted territory. We have no idea where this is going obviously. I think we are all experiencing the short term. We have a gut feeling about what's happening in the mid-term, but I think that what we all see now is that there is a lot less initiative. There are fewer people moving at this stage.
We have also heard from clients that no assignments have been cancelled. Everybody wants to go, and people on an assignment don't want to leave. There is a lot of positivity in our client community. So, it's a bit of both.
You have mixed signals, but a focus on the duty of care, a focus on the health and safety, as well as mismanagement. Many companies did not see this coming, and 20% of companies didn't even have a disaster recovery policy in place. That is concerning. Those are the things that will probably start to develop.
It is also estimated that there will be a huge development in technology, especially cyber-management technology. There are about 30-50% estimated companies that don't have any sophisticated mobility technology in place, which is a risk if you don't know where your assignments are. Closer to our industry, I'm sure we will see consolidation, and unfortunately, we will see some causalities that depend on the country.
Besides the current pandemic, what do you think the greatest threats to our industry are? You mentioned perhaps consolidation, but are there other threats to consider as sort of a response to it?
If you respond to that question in a bit of a broader term, of course, you have an environmental challenge. As a society, obviously we have to stop burning natural resources. We also may see following this crisis, more political, social and economic instability depending on how it all plays out. This could be caused by differences between those with access to water, access to energy, access to healthcare and those that don't, which would lead to civil unrest, refugees, etc. Ultimately, these will all have an effect on the business that we are part of, in international relocation.
Each economy and country deals with these threats differently. Some countries, like where we are in the Netherlands, are extremely stable. There is a huge amount of money available to support businesses that stay in business. No healthy company should go bankrupt. Whereas in other countries, you don't have that kind of support, and that's a concern because we are present in 65 countries or so. Every country is different, and every country has a different support structure that will lead to differences in this industry, unfortunately.
There could be an opportunity in this situation. What other opportunities do you see coming through a crisis like this from a global perspective?
One of the benefits is that our organization is a cooperative, which means that the entire network is comprised of independent companies. The good thing about such a cooperative is that it is an extremely stable legal form. Cooperatives have been around in farming and banking for centuries and, inherent to their structure, there's a lot of stability to all our companies because they are all local and most of them have seen this crisis coming and were extremely quick in responding to it.
Because in many countries, moving is what we call transportation and logistics, it's classified as an essential service and they can continue operating. I think the same would apply to Hilldrup. So, there's a lot of nice things happening with companies supporting a supply of medical equipment and making sure that working from home is a possibility. Redesigning office space to allow for social distancing, and all these things done by many companies in our network, all see this as very positive.
If you think a bit further down the line, we've already seen a trend of more short-term assignments, so reduced volume of housing goods obviously.
What we also notice is that service becomes a lot more critical because there is only one thing important with somebody moving overseas – being up and running as quickly as possible. They don't want to be bothered by logistical issues, and that's our job.
What do you think in terms of the client/customer perspective? How do you think corporations will change their relocation strategies, and what are you hearing from clients and members in regard to what our customers might be thinking about?
A mass move to technology is really missing in global mobility. Many of them run their system from a spreadsheet. The problem of course is that there are many sophisticated HR systems, but they are all missing this technology or mobility piece. Mobility is really lagging technology. There is a big opportunity for technology companies to fill that gap.
Another trend that we found out the hard way, is it really necessary for a person to go on an assignment? For example, if a French person is supposed to go to the U.K., currently they're going to the U.K. and living there, or they're commuting, which is of course very environmentally unfriendly and very expensive.
But why not do what they call a "virtual assignment?" A person is assigned to the host location and continues to live in the home location and manages a team from abroad. So, you're looking for new skillsets and looking for people that are able to manage an offshore or an overseas team, which requires different communication skills, different management skills. Perhaps, once every two or three months, you take a business trip to meet the team and speak together.
I also think that business travel will change. Both you and I travel regularly, and sometimes we go to a country overseas just for a 24-hour trip. We may wonder, is that really necessary? Is cyber communication not enough?
Last but not least, there's going to be a lot of pressure on compliance, sustainability, health and safety coverage, you know "corona-compliance," globally. We are working hard to make sure it is all completed here, but regarding sustainability, governments will lead that development and will only buy from developers that have a proven system of sustainability.
---